Classic Red, Pouty Pink, or Sleek, Sophisticated Nude -
Here Are the Cupid-Approved Best Lip Colors for Valentine's Day to Finish Off Your Gorgeous Look!
by Susie Kuse
Classic, rich red is the iconic Valentine's Day color. The color of love, of beating hearts, passion and deep-seated desire. It's emotionally intense. It raises your metabolism, quickens your breath, and increases your blood pressure. 
No wonder the classic red lip is always the rage for Valentine's Day!
But what if you're not a "red" person? Maybe you don't want to be that forward. Maybe you're more comfortable with pretty, flirty pink? Or a sleek, sophisticated nude.
Whichever style suits you best, here are the Cupid-approved shades in reds, pinks or nudes from the glamorous Ellis Faas, and health-conscious Social Paint.
Ellis Faas
She's described by Vogue Paris as "one of the most influential make-up artists of her time". Her work is on the covers of the world's most famous fashion magazines. She's worked with many of the best makeup brands and fashion photographers.  L'Oreal asked her to help create a make-up line for their brand Biotherm. 
When her contract with L'Oreal expired in 2007, she was inspired. She created her own line.
When describing the classic Ellis Red, Cate Blanchett said, "In order to be striking, a lipstick must take your skin tone into account." 
Ellis agrees. Her brand is based on the colors that our bodies produce naturally.
Of course, these tones are complex and rich, but shared by every one of us. Her Human Colors are perfect for every skin tone, age, and style. And they are cruelty-free, contain no parabens, and have no scent or taste.
Social Paint
Kristen Wallace Tostado developed her brand from an entirely different viewpoint. Diagnosed with Celiac disease in 2004, Kristen needed to clean her diet and beauty routine to heal herself. She started to dissect every ingredient list looking for gluten. She was disappointed to also discover how many harmful chemicals are in our daily products.
Frustrated by the lack of products available, she created her own line of lip glosses that are cruelty-free and gluten-free. She didn't stop there though. Social Paint lip glosses are free of carcinogens, hormone and endocrine disruptors, parabens, sulfates, pthalates, triclosan and petrochemicals. They're anti-aging, antioxidant, anti-inflammatory, AND they have SPF 15 using non-nano zinc oxide, which is tasteless and odorless.
Kristen is on a mission to create the perfect cosmetics using only the best of what Mother Nature offers.
Like us at Indie Beauty Market, she believes that you CAN have it all. You can look and feel your best without worrying about dangerous ingredients in your skincare and cosmetics. When you're trying to heal from inflammatory issues, this is so important!
So whether you prefer a subtler effect or a dramatic flair this Valentine's Day, your lip color can suit you perfectly.
Here are our favorites from Ellis Faas and Social Paint:
Classic Red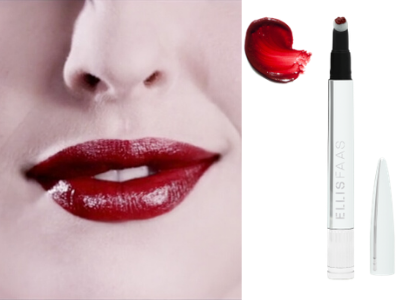 Ellis Faas:


Her signature color, Ellis Red is based on the natural color of blood, which is the same in every one of us. So it doesn't clash with anyone's skin tone. This is a color that is loved by women who never wear red, and by red lipstick die-hards alike.

What users say:
I've never worn a red lipstick like this! The Ellis Faas Red is designed to imitate the color of blood, so it's very flattering because it mimics the natural flush in the face. I barely needed a pea-size dab to cover my lips. 
By far the best lipstick I have come across...Bright non cake colours that look beautiful on camera.
Ellis Red comes in three textures - 
Creamy Lips - traditional wear, soft and velvety, for classic lipstick definition
Milky Lips - slightly transparent, highly pigmented, glossy finish
Glazed Lips - highly pigmented, non-sticky, mega-shiny 
(Application note: if you over twist the pen, especially at first, you will get too much product that could go to waste. Why not try some as blush? It will look great there too!)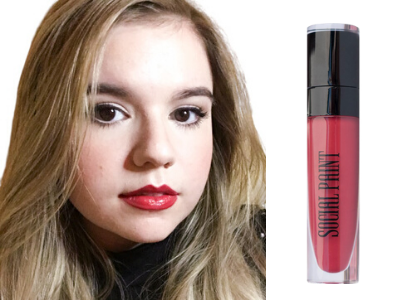 Social Paint: 
Mamacita is a medium red that complements all skin tones. These lip glosses are silky, not sticky, with just the right amount of shine. They slide on smoothly and are super comfortable to wear.
What users say:
This is my absolute favorite new product! The color is the perfect shade of red and it feels so amazing on my lips! I also love that it is all natural! 
LOVE LOVE LOVE the richness of this color. I think Mamacita on any skin tone gives your lips that special pop!
Pouty Pinks
If red is not your go-to color, or your outfit really needs a pretty pink lip color, these are some pinks you will love.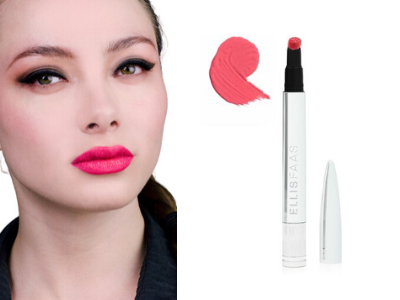 Ellis Faas: 

Hot Lips: Bright Coral for a bright pop - Hot Lips are ridiculously pigmented, a little goes a long way, extremely long-wearing
Milky Lips: Coral Pink for a soft, breathy blush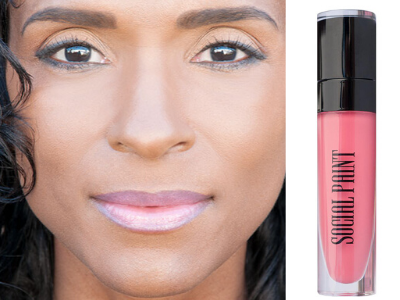 Social Paint: 
Cha Cha Cha - a fun and energetic petal pink
Party Crasher - a rich coral pink, perfect for a daytime statement lip or a fun night out.
What users say:
Cha Cha Cha is a great everyday color. It's neutral enough to go with any outfit and throw on in the morning before work or wear at night with a smoky eye. I love that it's super hydrating and all natural!
Party Crasher truly brings the party to my lips. Every time I wear it, I receive compliments. I love that it's not too thick, sticky, or goopy. The formula plus the color make Party Crasher a homer in gloss for me.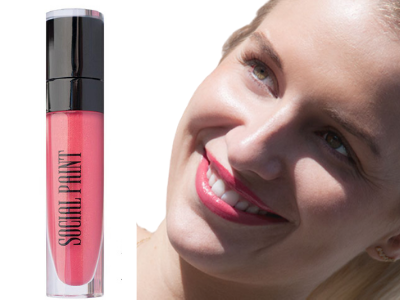 Sleek, Sophisticated Nudes
If you're looking for a sophisticated look for evening, try a dark eye with a nude lip. Of course, nude lips also look great with a more casual look, or even a workday look.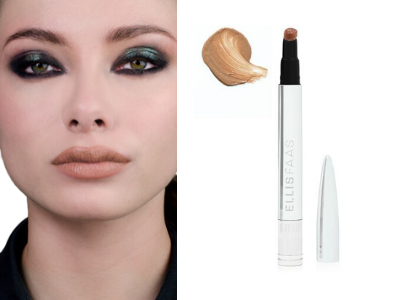 Ellis Faas: 
Creamy Lips: Pale Coffee - just enough color to work with a dark eye
Milky Lips: Nude Pink - a wash of pink nude with a shine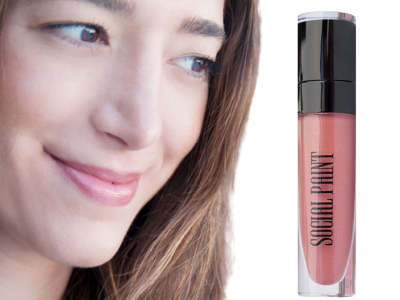 Social Paint
Pucker - a "flatters everyone" creamy mauve (and a best seller!)
Real Housewife - a beautiful pinky nude with a peach champagne shimmer
Pick Your Favorite
What catches your eye? Do you want to arrange your outfit around your lip color? Or are you more confused than ever?
Don't worry - here are three tips to help:
Red is a classic (and classy!) look - and can be worn at any age and with any skin tone. You just need to find your red. As Audrey Hepburn once said, "There is a shade of red for every woman."
Pinks are great because there are so many shades! Find a pink a few shades brighter or darker than your lips for a great everyday color. Pick something a little on the hotter side if you're wearing neutrals for a pop of color where it counts!
Nude lips look great with just about anything. They can be a great casual look, play up your eyes, and look uber sophisticated at night.
Remember a rule of thumb - highlight  your eyes or your lips, but not both. Choose which feature you'd like to highlight and go more neutral with the other.
But makeup rules are just guidelines, and like all rules - made to be broken! If you're comfortable with your look, rock it! Just make sure to enjoy your Valentine's Day <3
Susie Kuse is Passionate About Great Skin and Co-Founder of Indie Beauty Market. She has been in the spa and beauty industry since 2002. She loves to help people understand that a little daily self-care goes a long way toward great skin, great health, beauty and happiness. And it's important to keep your products safe, effective, natural, sustainable and ethical.