How About a Monday Boost?
Get balanced, centered, focused and energized
Do you hate Monday mornings like I do? I prep on Sunday night, so I'm ready for the day. But I still hate getting out of bed on Monday more than any other day.
Maybe it's just the shift from relaxation mode to work mode that does it. Because I really don't hate Monday - it's just Monday mornings.
I feel like my energy is low. I know my stress level is higher - it's prime cuticle-picking time. I usually have so much on my schedule it can be hard to focus on what to do first. I'm stressed before my feet hit the floor.
These are some of the reasons I brought the Wildcrafted Collection into our store. Right at the start when we opened.
Wildcrafted is a collection of custom blended nontoxic mushrooms & super-herbs known as "adaptogens." 
Adaptogens help your body fight the negative effects of the stress hormone, cortisol. They nourish your overworked adrenal glands.
Way back in the summer of 2013, my adrenal glands, hormones, and thyroid all took a dive. I ended up in bed. I discovered "exhaustion" is actually a medical term, not just a descriptive one!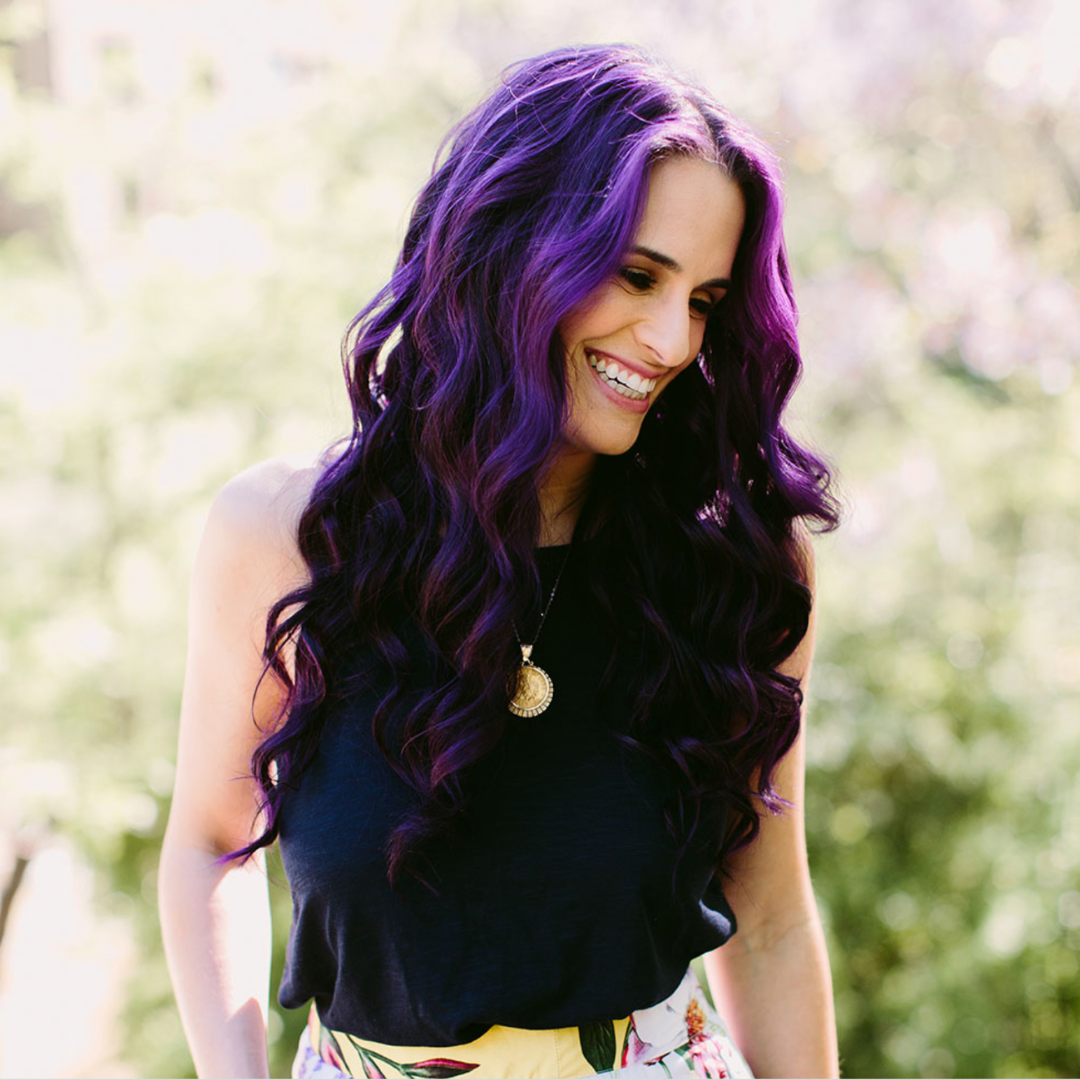 As I was researching the products I wanted to offer in Indie Beauty Market, I came across Wildcrafted. I met Olivia Esquivel, the owner (and loved her purple hair!). She's the brainchild behind Wildcrafted Collection. And Southern Pressed Juicery. That's a 100% organic, raw juice bar featuring cold-pressed juices, superfood smoothies, açaí energy bowls & plant-based foods.
I had recently cleaned up my diet and was eating and drinking a lot of these foods. So we bonded pretty quickly! 
I wasn't really that familiar with adaptogens though.
So she let me know that for over 5,000 years these functional mushrooms and super herbs have been used everywhere. Across cultures and continents. They have been a part of medical systems in Ancient Ayurveda. Traditional Chinese medicine. Tibetan medicine. And Northern European traditional medicine. 
Adaptogens help your body resist stressors of all kinds - physical, chemical or biological. Once in your body they quite literally go where they're needed to help your body "adapt" to stress.
Wildcrafted Energy is what I love for Monday mornings. I add about ¼ teaspoon to my protein shake.
OK, I use this pretty much every morning. But I especially love it on Monday mornings!
Energy contains the organic mushrooms and super herbs Cordyceps, Eleuthera, and Rhodiola. This invigorating blend boosts my body's metabolism, strength and resiliency.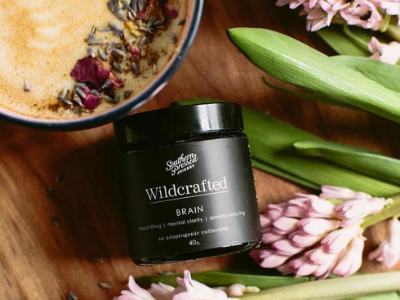 Here's what I do:
I set an intention. Stir a ¼ teaspoon into my tea, shake or water. I like mine in my protein shake, or a matcha latte. (I don't drink coffee anymore, but I miss it!) 
I make this a part of my daily ritual. And I love the results.
I never "feel" like I've taken anything. There's no buzz like with caffeine. You just feel good, like you can run a small country. My focus and energy are in full swing by the time I've fed the dog.
And oh yeah, all Wildcrafted products are vegan, gluten-free, sugar-free, organic, and non-GMO.
My search for a healthier lifestyle resulted in the birth of Indie Beauty Market. And continues with the brands I discover that can help us all look and feel healthier, longer.
I've found that establishing this little ritual of healing and self-care first thing in the morning - even before skin-care - creates a moment of peace that I really enjoy. 
Especially on Monday morning!
To your beautiful skin (and healthier life!),
Susie:)
Susie Kuse is Passionate About Great Skin and Co-Founder of Indie Beauty Market. She has been in the spa and beauty industry since 2002. She loves to help people understand that a little daily self-care goes a long way toward great skin, health, beauty and happiness. And it's important to keep your products safe, effective, healthy, clean, sustainable and ethical.