The Beauty of Lavender is More Than It's Color or Scent - 5 Skincare Reasons We Love Lavender
by Susie Kuse
I love lavender, and not just because it's so relaxing. Or because the color is so beautiful! I have lavender in my garden at home. Every spring I can't wait for it to bloom. And I know someday I'll be enjoying a lavender festival in Provence. With a walk through those gorgeous fields. I can see it. It's on the bucket list. But mostly, I love lavender for its healing and anti-aging properties, used by humans for over 2500 years.
Lavender is one of our favorite skincare ingredients. Why? It's not the most exotic ingredient. But it is much more than an aromatherapy ingredient. When it comes to skincare, lavender does so much! 
How Does Lavender Help Our Skin?
Reduces Acne Because it's antibacterial and antiseptic, it's great to treat and heal acne.
Reduces Inflammation  It's loaded with antioxidants that help to detox the skin and reduce inflammation. Use a lavender bath salt or shower gel to purge harmful toxins from your skin.
Soothes Irritation  It's incredibly soothing. It's perfect for sunburn. And it helps dry skin ailments, like eczema, psoriasis, and dermatitis. It can even soothe a bug bite. (And bugs hate lavender, so make sure you're wearing some whenever you go outside!)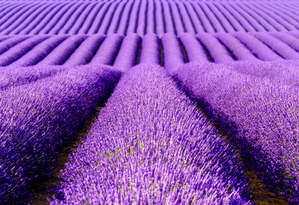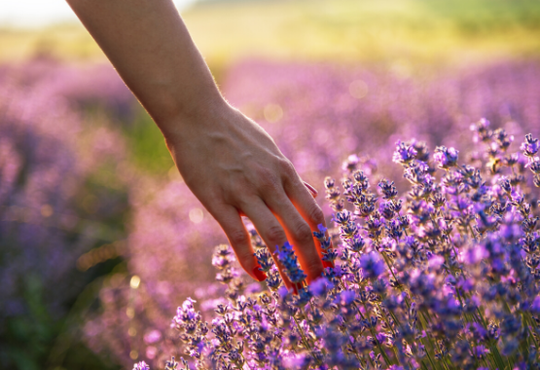 Speeds Healing   It heals injured skin, like wounds, burns and other skin injuries. It reduces redness, irritation, and acne scarring. And it also has some pain-relieving and numbing effects that help you feel better too.
Fights Signs of Aging  Lavender's antimicrobial properties help you heal faster and prevent further infection. It also fights fine lines and wrinkles and signs of premature aging like lightening dark spots and acne scarring.
Try these great products from Indie Beauty Market with lavender in them. You'll experience the added boost lavender gives them!

Indie Beauty Market Products with Lavender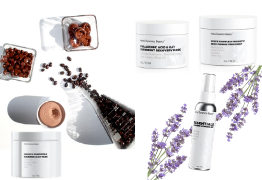 Essentials Lavender Hydrosol Mist
White Truffle & Probiotic Neck Firming Treatment
Hyaluronic Acid & Oat Overnight Recovery Mask
Cacao & Chamomile Clearing Clay Mask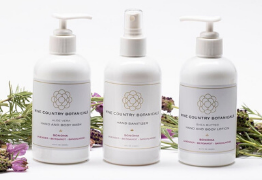 Everything. Lavender grows beautifully in wine country. It's at the heart of each of their three natural aromatherapy blends - Sonoma, Napa and Santa Barbara.



Lavender helps the skin in so many different ways. If you love lavender like I do, these products will be your new best friends!

Susie Kuse is Passionate About Great Skin and Co-Founder of Indie Beauty Market. She has been in the spa and beauty industry since 2002. She loves to help people understand that a little daily self-care goes a long way toward great skin, health, beauty and happiness. And it's important to keep your products safe, effective, natural, sustainable and ethical.