What Chemicals to Watch for in Sunscreen
(And What You Should Use Instead)
Hello Beauty,
I was talking with a friend about sunscreen the other day. She was carrying a bottle of what she thought was a safe sunscreen in her purse. 
But when she showed it to me, I had to break the news to her that this "perfectly safe" sunscreen may not be so good for her after all.
You see, she thought she was safe because the sunscreen she used didn't contain oxybenzone. This chemical is under investigation by the FDA because our bodies actually absorb more of it than previously thought. In fact, studies have found detectable levels of oxybenzone in breast milk and blood.
The FDA hasn't determined yet whether oxybenzone is safe. But it has been linked with allergic skin reactions. And laboratory and animal studies indicate oxybenzone could be an endocrine disruptor.
That means it could upset the balance of hormones like estrogen and testosterone within the body.
Also, pregnant women are cautioned not to use sunscreens with oxybenzone because daily application could raise the risk of a rare birth defect.
I don't know about you, but that's not something I want to be putting on my skin!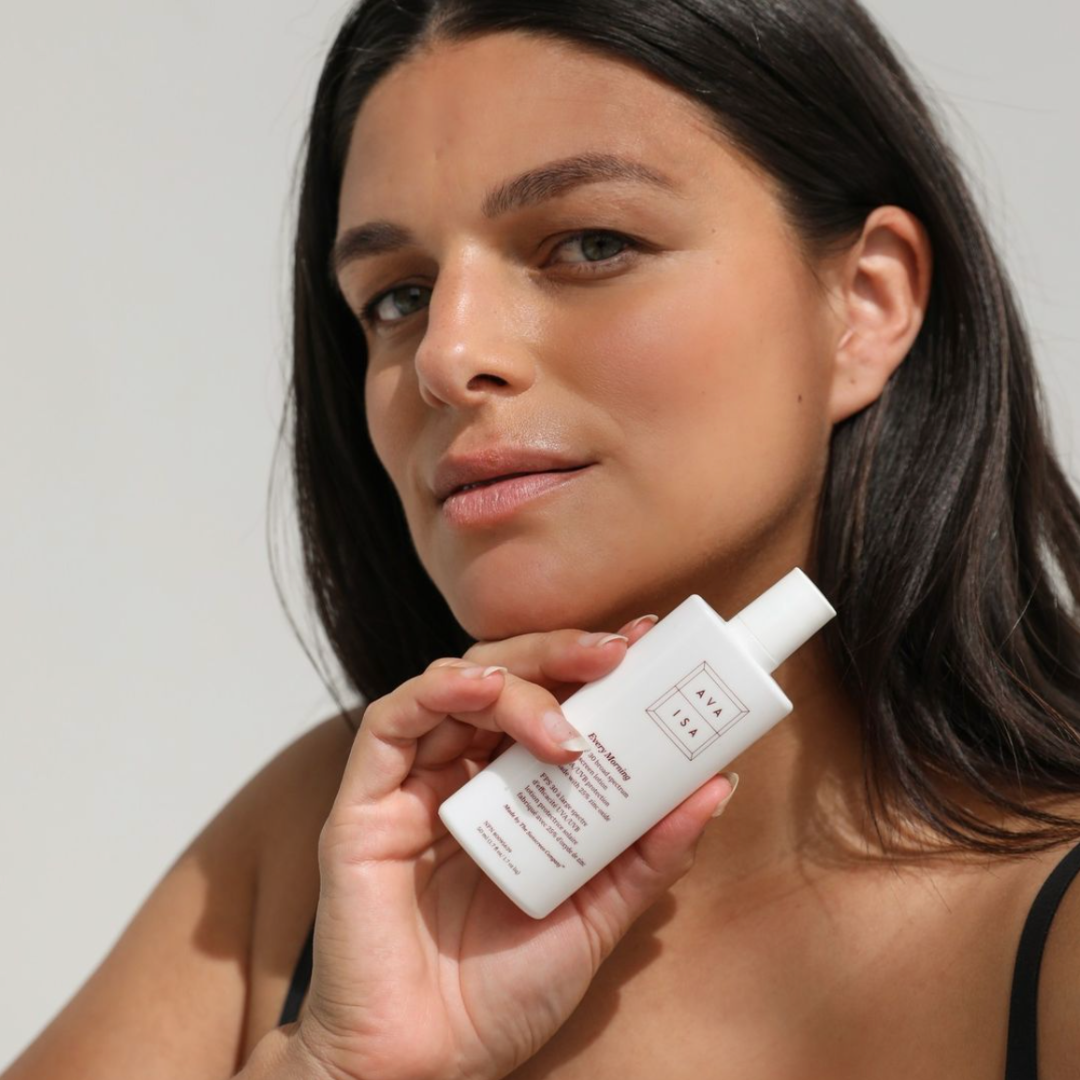 My friend's sunscreen was off to a good start by leaving out the oxybenzone. However, there was another chemical on the label that worried me — avobenzone.
Avobenzone doesn't have the bad reputation of oxybenzone. And it blocks skin damaging UVA rays, which is why a lot of companies use it in their sunscreens.
However, cellular studies have found that avobenzone can block testosterone, meaning it may be an endocrine disruptor. And as it breaks down on the skin, avobenzone can cause allergic reactions.
In addition, one study found that toxic compounds could be formed when avobenzone is exposed to chlorine - not good if you're at the pool! These compounds could lead to liver and kidney dysfunction and nervous system disorders.
Finally, avobenzone alone begins to break down as soon as it's exposed to sunlight, so it only offers about 30 minutes of sun protection. That's why many sunscreens combine avobenzone with unsafe chemicals like octocrylene, homosalate, or octisalate to make its protective benefits last longer.
Avobenzone is on the FDA's list of sunscreen compounds to investigate for safety. Until there is more information, it's best to put it on the same "no go" list as oxybenzone and avoid products that use it.
What should you use instead?
Zinc oxide is a natural sunscreen that blocks both UVB rays that cause sunburn and the UVA rays that cause premature aging and skin cancer.
Unlike avobenzone, zinc oxide doesn't break down in the sun. And unlike chemical sunscreens, zinc oxide doesn't cause skin allergies and is reef-friendly.
All the sun protection products we carry at Indie Beauty Market contain zinc oxide. Their application is silky smooth and effortless, and there's none of the annoying white cast other mineral sunscreens leave behind.
Like all our products, we want them to be a joy to use. And safe, non-toxic, effective, sustainable and ethical.
But do they keep the sun at bay? Just ask Carolyn….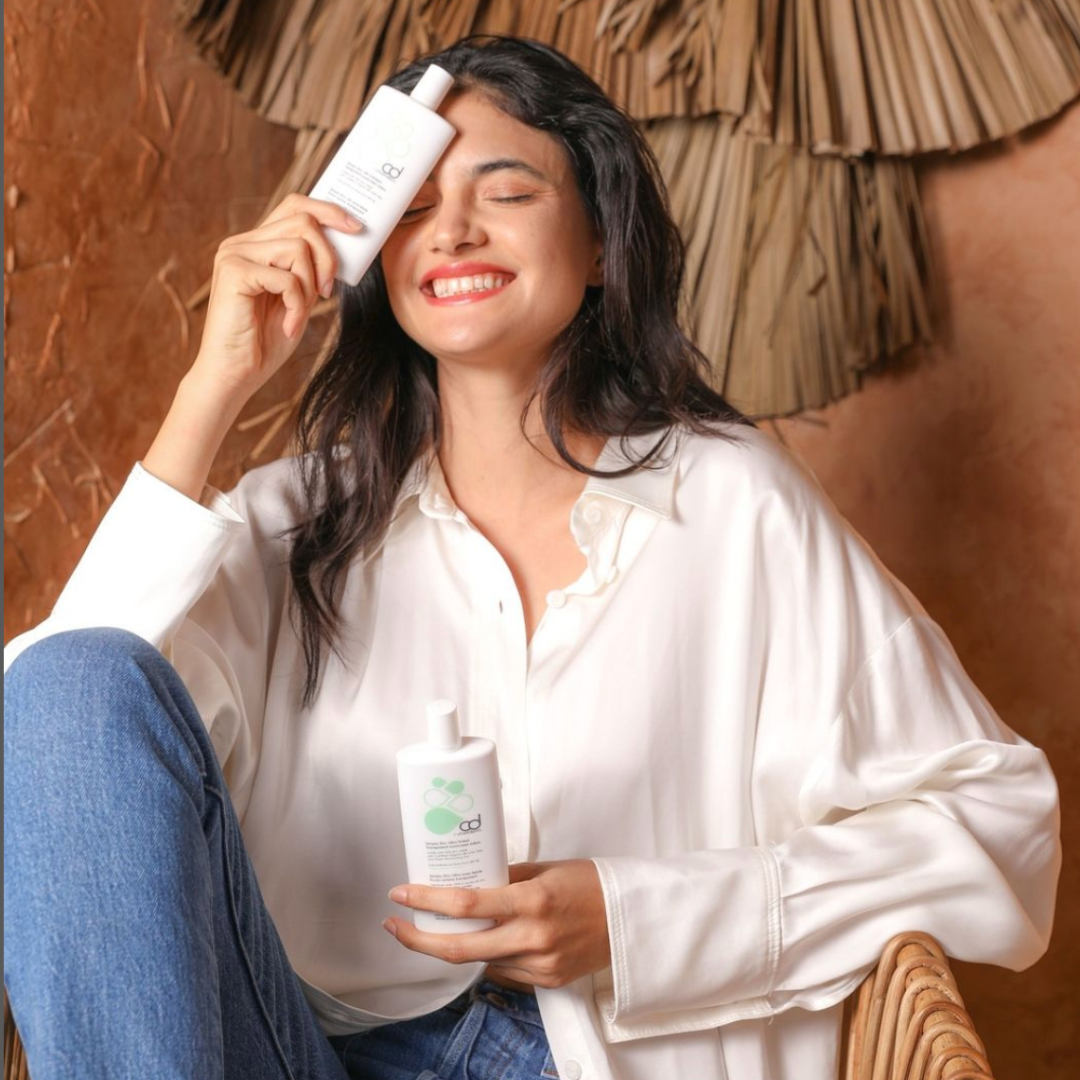 ★ ★ ★ ★ ★
NO SUN GETS THROUGH THIS!
"Last weekend I smoothed some Simply Zinc Ultra SPF 50 on my face and neck before going out on a boat in blazing sunshine for the afternoon. I forgot to reapply, so I thought for sure my nose and cheeks would pay the price. I got home and saw not even a hint of pink! This is now my new go-to sunscreen!"
- Carolyn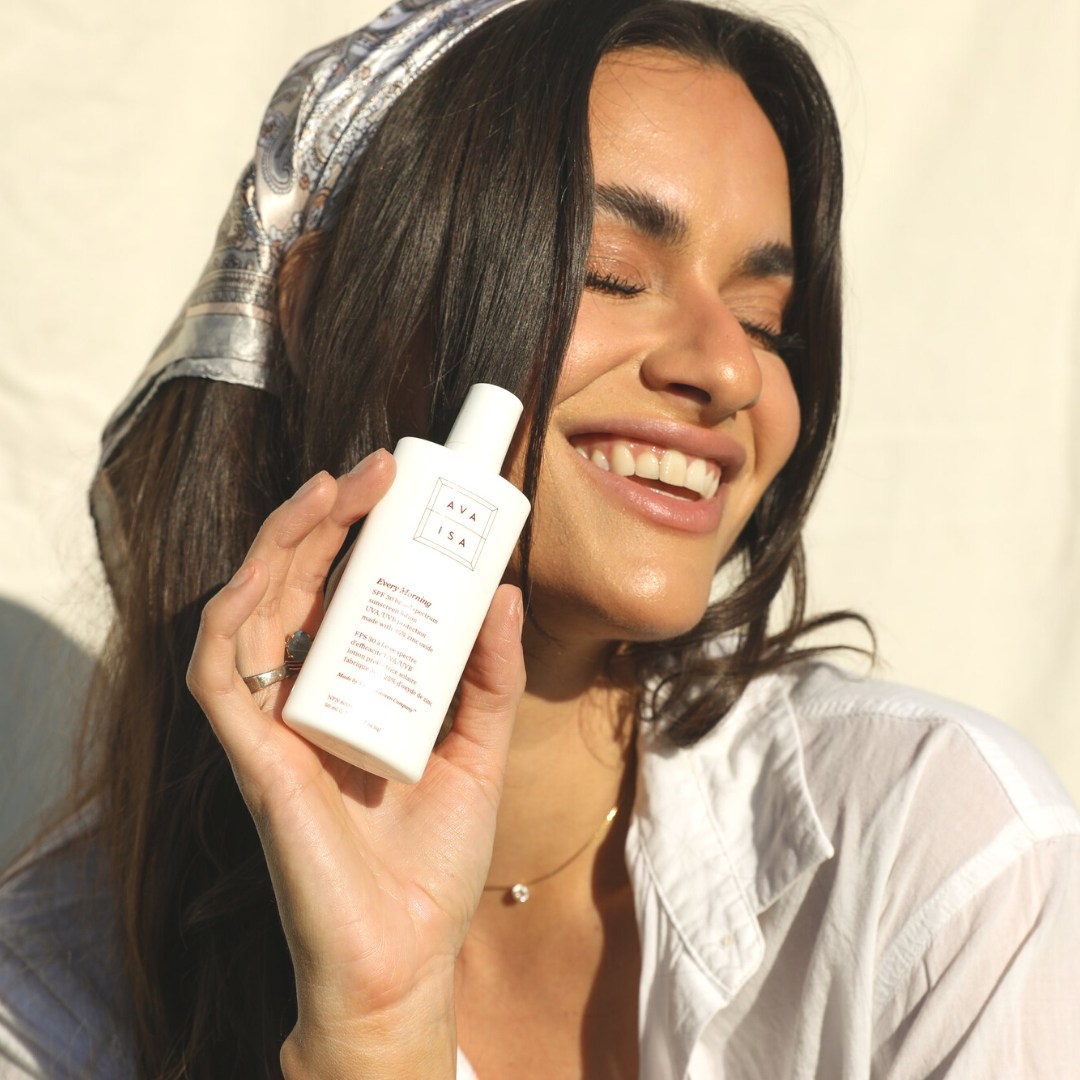 So next time you step out into the sun, make sure you're wearing one of our incredible sun protection products...
including our newest - EVERY MORNING SUNSCREEN from Ava Isa.
This glossy and smooth all natural sunscreen applies as a white lotion that blends to be clear an all skin tones. It leaves no white cast. 
And it contains a new, lipid-rich cholesterol that repairs your skin and prevents the formation of freckles and sun spots.
How's that for extra duty?
Your skin, body, and the environment will thank you.
To your beautiful skin,
Susie:)
IT'S ABOUT CLEAN.  IT'S ABOUT HEALTHY.  IT'S ABOUT SKIN.
Susie Kuse is Passionate About Great Skin and Co-Founder of Indie Beauty Market. She has been in the spa and beauty industry since 2002. She loves to help people understand that a little daily self-care goes a long way toward great skin, health, beauty and happiness. And it's important to keep your products safe, effective, healthy, clean, sustainable and ethical.