What Lipstick Color Should I Wear?
The genius psychology behind Ellis Faas lipstick colors 💄
Hello Beauty,
Which lipstick color should you wear today? What does your lip color say about your personality? Color and human psychology are intertwined. So the color you wear sends a message about you. Even if you don't know it!
Proctor & Gamble, the parent company of CoverGirl, proved it when they conducted a study of 2375 subjects. They showed images of 9 women, wearing 6 different shades of lip color.
They asked their subjects to make assumptions about the women's personalities. They suggested attributes like creative, reliable, and professional, based on the lipstick shade they wore. 
So whether you mean to or not, whether you're aware of it or not, your lipstick shade is sending a message about you. It's just human nature.
It's also sending a message to yourself. It's been scientifically proven that wearing lipstick has psychological benefits to the wearer. Don't you just feel better when you swipe on your favorite color? More chic, more confident, happier? I do!
Women who wear lipstick during times of economic crisis, for example, feel more empowered, confident and in control. And other people see that in them.
Lipstick can lift your spirits and unleash your femininity. People see that in you, and it can be contagious. You know how it feels to be around someone who is lively and energetic, or depressed and low.
Wearing lipstick can change your entire appearance. And your attitude. It can even be a form of empowerment.
"Beauty, to me, is about being comfortable in your own skin. That, or a kick-ass red lipstick." - Gwyneth Paltrow
"Nothing says confidence and glamour like a classic red lip." - Bobbi Brown

"Joy is the best makeup. But a little lipstick is a close runner-up." - Anne Lamott
I think everyone knows the power of the classic red lip, but what do other colors say about you?
Here are some tips, along with our favorite shades:
Reds place you in the creative spectrum. Daring, confident, passionate and bold. A pair of studies at the University of Rochester (my alma mater!) found that both men and women think people are more attractive when wearing red. But they don't know why, meaning they don't attribute it to the color. They just think they're more attractive. Good to know!
Plum or raisin shades say you're chic, classy and maybe a little mysterious.
Gentle pinks mean you're kind, warm, intelligent and reserved.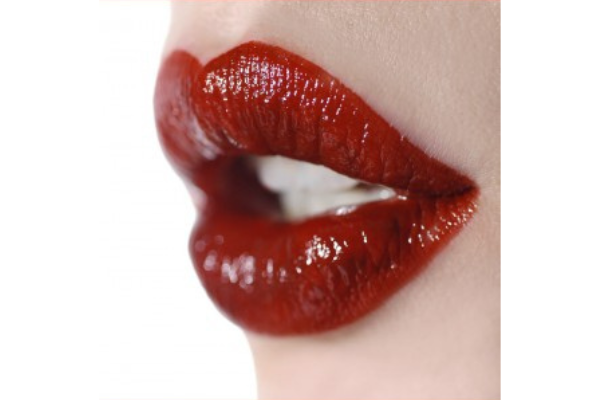 "There is a shade of red for every woman." - Audrey Hepburn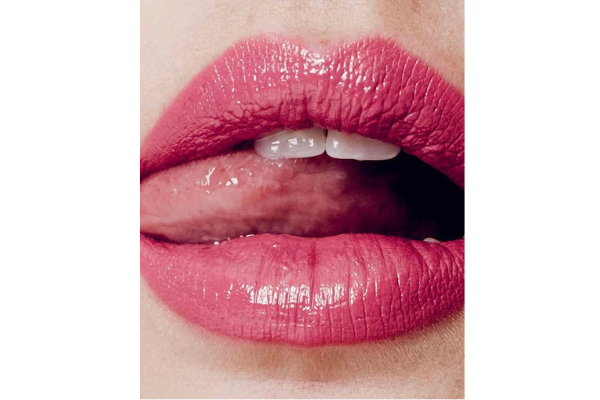 Bright pinks tend toward bubbly, mischievous, independent and adventurous.
If orange is your color, you're carefree, wild and energetic.
Unconventional colors like black, green, blue or purple - well, you're unconventional! Bold, edgy, modern, contemporary and appreciate an impact.
Naked or just lip balm - you're no-nonsense and practical. Do not mess with you!
And if you like nude lips (not just naked lips, but a nude color or a clear gloss) - you are true to yourself, never pretend to be something you're not, and a born empath.
"[Lipstick] has the power to transform the appearance and mood of the person wearing it, and, at the same time, arouse the admiration of everybody else." - Monica Bellucci
So how do you choose your color? And what if you want to wear a color you usually don't?
The natural coloring you were born with is a big part of your unique beauty. Choosing a color that complements your coloring will make you look pulled together and chic. Choosing a color that clashes will make you stand out. Sometimes in a good way, sometimes not. But it's how it makes you feel that's important.
"Makeup is like poetry: it doesn't have to be beautiful, it has to feel beautiful…" - Ellis Faas
I think the most important thing is to wear a color that makes you feel good. If you want to be on the wild side today, go for a brighter color like orange or bright pink. Or blue or purple! If you'd like to look more reserved, use a color like a muted pink or a nude. 
But you can never go wrong with the classic red lip. Which I didn't really believe until recently.
When I was younger, I used to wear a classic red Chanel lip ALL the time. Loved it. Chanel doesn't name their colors (wish they did!). But it was a super red red, I think Rouge Allure L'Extrait 854.
As I got older, I started to feel like it wasn't quite me. A little too glaring. And when tiny little lip lines set in, well, that was it for 854.
I haven't worn a classic red lip in so long - until we brought in Ellis Faas to Indie Beauty Market.
There's both genius and psychology to Ellis' colors. She calls them Human Colors, and she bases all her colors on the human palette. 
They say their colors are good for all ages, all skin tones, all styles. "Sure," I thought to myself. "Great marketing."
But then - I tried the Classic Ellis Red Creamy Lips. And my life was changed forever.
I can wear it, sure, but more than that, it looks good!
I can apply it lightly, like a stain, for an everyday color. Or do a full application and really intensify the color for when I need that bold, classic red lip.
Here's how Ellis describes it:
"The color concept came from my experience during the [fashion] shows, really. I always mixed my own colors, and in the end I had this whole range. And I stood back and I saw a communal thing about them. Which was, they're all broken, all non-synthetic, non-primary…and the way to explain it is that they're human colors. The colors that are naturally in the body. 
So we have blood-red. The color of a bruise. The color of an old bruise. The color of the inside of your lip. Or the color of under your tongue. Which are all colors that stem from my special effects background. And I have this love for these colors, which are a very natural way of beautifying yourself.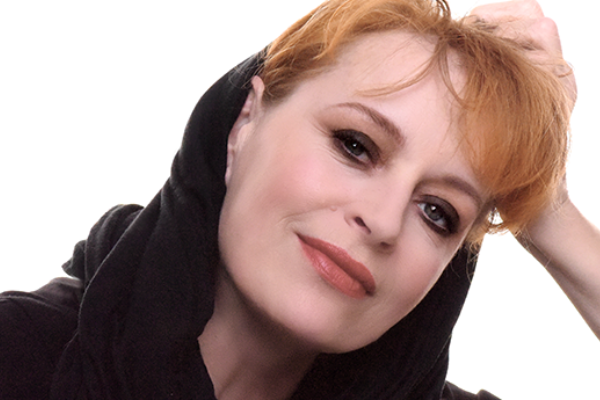 I always see makeup as a form to express yourself, except that it's not that trend-sensitive. So I feel it's a way to really bring out your personality. Or the way you want to feel that day. Or the way you want to portray yourself that day. And if that is in sync with your personality, then I think it's beauty."

I couldn't agree more. And I love that their Human Colors give you the freedom to express yourself without fear. Just try it on. Take it off. And try again.
I love this story from Ellis' brother Thijs, about a time that Ellis was working in the lab with a technician, creating an orange lipstick.
"It's a lovely color, but I could never wear it," said her tech.
"Sit down," said Ellis. She proceeded to apply the color to her technician, and it became that woman's favorite color.
So take a deep breath, choose a color you love, and go for it! And remember, if you'd like a sample, just email me (and include your address!)
To your beautiful skin (and lips!)
Susie:)
Here's What Some People Have to Say
"ELLIS FAAS lip products = LOVE"

"Ellis Lips are already a classic" 

"The lipsticks are gorgeous!!! I cannot believe i waited so long to try them... Want more of the Glazed... The texture is to die for...xoxoxoxo"

"Red lip lovers must try the signature Ellis Red shade, a deep bloodred that works on everyone."

"Once you "go" Ellis Red you'll never buy another!" 

"It was love at first sight" 

"You are a genius Ms Faas" 

"I just love the red lipsticks. They are the best reds that anyone has ever brought out. I feel like a movie star in the lipstick!"

IT'S ABOUT CLEAN.  IT'S ABOUT HEALTHY.  IT'S ABOUT SKIN.
Susie Kuse is Passionate About Great Skin and Co-Founder of Indie Beauty Market. She has been in the spa and beauty industry since 2002. She loves to help people understand that a little daily self-care goes a long way toward great skin, health, beauty and happiness. And it's important to keep your products safe, effective, healthy, clean, sustainable and ethical.