Your Sensitive, Reactive Skin Needs Calming Love

❤️



Hello Beauty,
Is your skin sensitive or reactive? Is it "hot and bothered"? Do you get stinging, burning, pain, itching, redness or swelling when you apply certain products?
Makes it hard to find products that work without causing more problems, doesn't it?
Most people with sensitive skin actually have reactive skin. They've reacted to a certain ingredient, but who can tell which ingredient it is?
Or they have acne prone skin, and may have overused an ingredient like benzoyl peroxide and had an irritant reaction. This can happen with over-washing or using harsh scrubs too. 
True sensitive skin is genetic. If you're sensitive, you'll see things like hives, redness, swelling, or rashes. You'll also see and feel stinging, itching, and burning. Even extreme temperature changes can cause these symptoms. Along with fragrance ingredients, essential oils, preservatives, foaming products, or high or low pH products.
Sometimes these products cause a break in the skin barrier. That allows moisture to escape the skin. And irritants to penetrate the skin. If something gets in, it can cause an immune response. You'll end up with hives, swelling or redness.
If everything you use burns or stings, you may have barrier damage.
And if you don't have genetically sensitive skin, you're most likely reactive. That's good news, because it's just a smidge easier to treat than sensitive skin.
Most of our brands have creators that have sensitive and / or reactive skin. They just couldn't find products that worked, so they created their own.
That's true of Ducalm, created by Danielle Pitts and Dr. Michael Stone.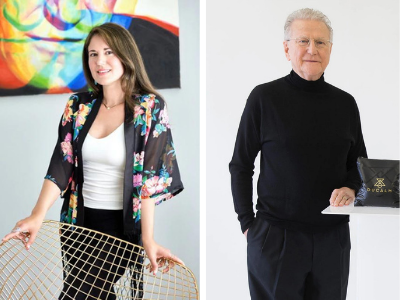 Dani is a busy product developer with reactive skin. She found, as her life got busier, her skincare seemed to get more complicated too. It was increasingly difficult to take care of her skin. One wrong move and she had a reaction.
She worked with Dr. Stone to create products that were neutral or calming to your skin. They use natural emollients, antioxidants, and anti-inflammatory, soothing compounds. Their products are smart, clean and multitasking. So you don't have to use a lot of different products.
Dani's philosophy is, a handful of products. A few minutes a day. Multifunctional. Gentle. Effective.

Simpler skincare. Advanced results.

And this dynamic duo has recently launched a few new products that we love.
Spa Doses are a gentle exfoliant that you use twice a week. Just twist off the top and massage into your skin. Rinse off with water and pat dry.
Cellulose fibers gently slough away dead skin cells. Provitamin B5 soothes, calms, repairs and moisturizes. $13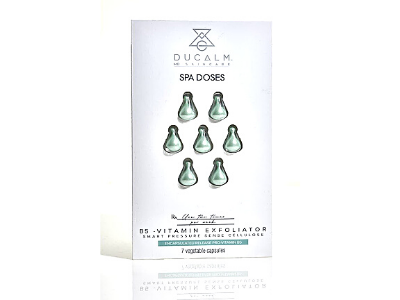 Afresh Effect Spa Peel Pads help to shed dead skin, fight discoloration, and achieve a smooth, even skin tone. Use 2-3 times a week. $30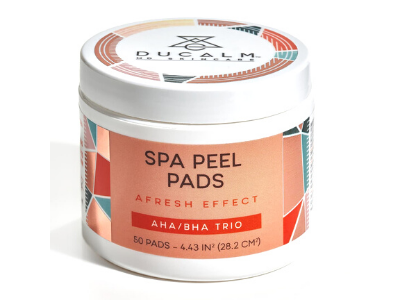 Calm & Balmy provides instant nourishment that visibly wakes up your skin. It balances oil production, cools, moisturizes and calms redness. $20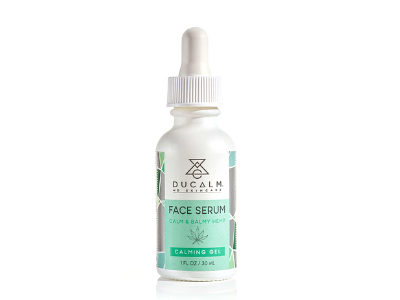 ⭐⭐⭐⭐⭐
Spa Doses
"WOW these are a game changer. I love how easy and quick they are to use."
– Autumn

⭐⭐⭐⭐⭐
Afresh Effect Spa Peel Pads
My Secret Weapon
I've been searching for an at home Peel pad that gives me the same glow after my Spa facials. I've tried multiple products and I've either burned my face off or no difference. After a few uses, my friends noticed my glow… love it! These pads are my secret weapon… the best!
- Julia Kirkland
⭐⭐⭐⭐⭐
Calm & Balmy
Calms redness!
"I have mature, dry skin with rosacea. When I am having a flare or redness, this is the first product I reach for! It calms the redness and leaves my skin soft. There is no burning or irritation like other products I've tried. Definitely recommend!"
- Tandi H. C.
One of the best things about Ducalm is how incredibly affordable it is. We're thrilled to find such great results at such a low price. We hope you are too!
To your beautiful skin,
Susie:)
Susie Kuse is Passionate About Great Skin and Co-Founder of Indie Beauty Market. She has been in the spa and beauty industry since 2002. She loves to help people understand that a little daily self-care goes a long way toward great skin, health, beauty and happiness. And it's important to keep your products safe, effective, healthy, clean, sustainable and ethical.