Better Skin With Beauty Secrets From the Heat of the Moroccan Desert?

WARNING! This could totally transform your skincare.

In the intense heat of the Moroccan desert, a fruit grows that could totally transform the way you care for your skin.
The prickly pear cactus seeds contain oil that is so good for your skin…  it's almost magical! 
When combined in just the right amounts with aloe vera, sweet almond oil, and avocado oil (the A3 Complex), you get… The Everything Oil. 
The precious oil that's locked inside the prickly pear cactus seeds is literally liquid gold… the most effective and luxurious plant-based oil in the world!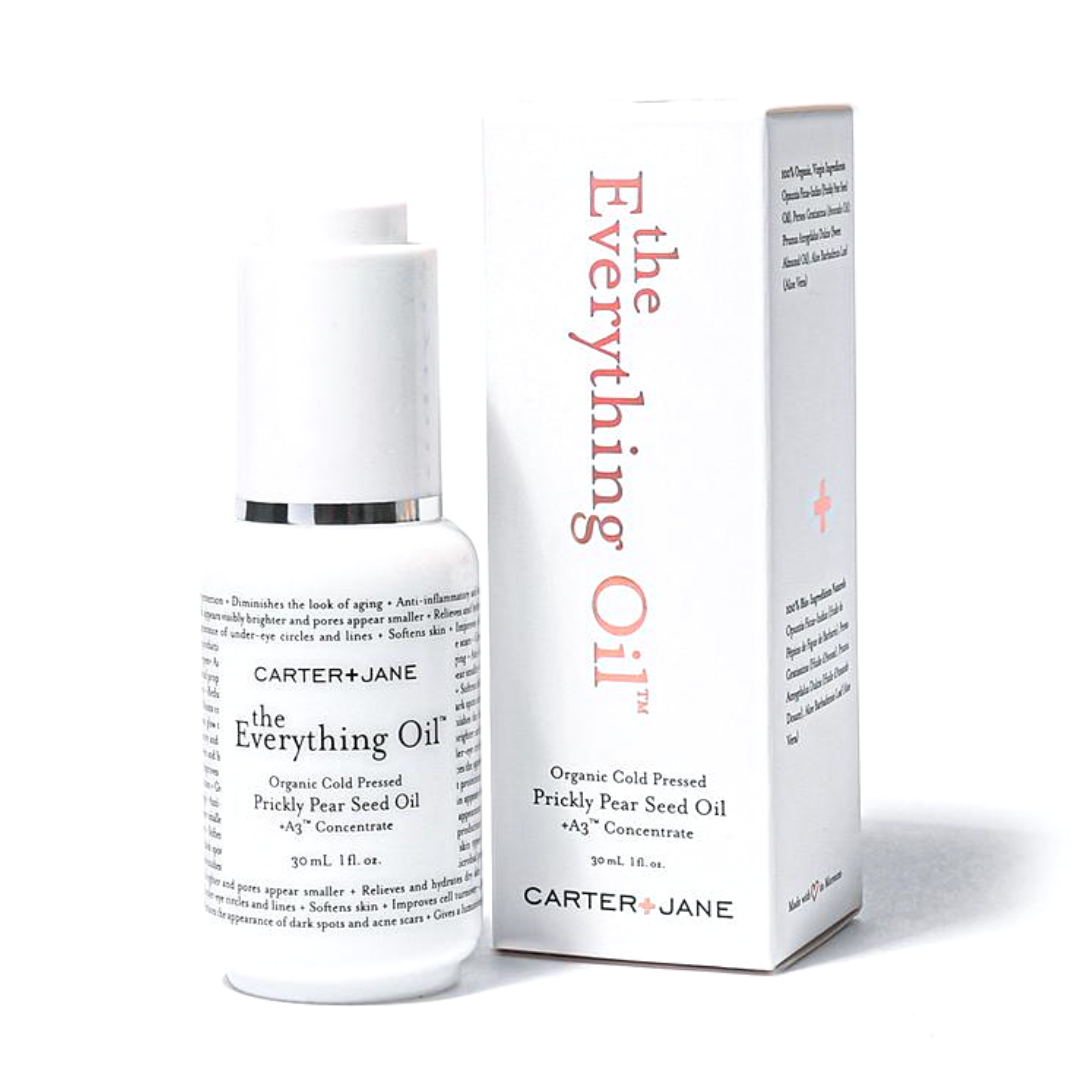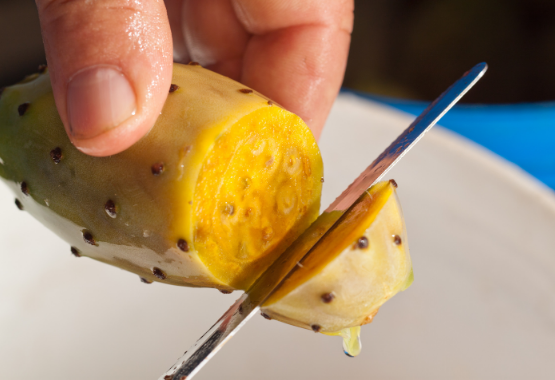 The Everything Oil's secret ingredient, Prickly Pear Seed Oil, has been used for centuries to heal and beautify skin. 
But it wasn't until recently that skincare experts Susan Carter and Sara Jane stumbled on it's incredible properties. 
Now, they've made it their mission to make this "holy grail" of skincare available to the world! 
It all started when Susan was visiting family in Morocco. At a little stand in the market, some natives were selling prickly pear cactus. 
To eat. 
Sounds delicious, right….? 
… haha OK not exactly. But she was eventually convinced to try some. 
And as you might imagine, it wasn't her new favorite. I mean who eats cactus?! 
Susan says it felt like a mouthful of sand. But the repulsive, sandy texture came from tiny seeds. And, according to the natives, those seeds were incredibly nutritious! 
A lightbulb went off in Susan's head. She figured out how to press the oil from those seeds. She kept a bottle and sent one back to her partner, Sara. 
After just a few days of using the oil, Sara was so blown away with the results that she told Susan "don't you dare come back without a lifetime supply!" 
And so, Carter + Jane and The Everything Oil™ were born.
Prickly pear is a member of the cactus family. Like other cactuses, they are covered with sharp spines. But prickly pear cactus also grows a beautiful red or yellow fruit that is highly nutritious. 
Can you eat prickly pear fruit?
100%! In fact, we first learned about prickly pear seed oil when co-founder Susan Carter was in Morocco. She was encouraged to indulge in a slice of prickly pear fruit because of the amazing nutritional benefits. 
She took one bite…and well…let's just say it's not her favorite. "Why do people like eating this?!" she said.  "It tastes like sand!" They laughed and said "yes…that's because of the seeds…but the seeds are where the nutrients lie so keep eating."
How is prickly pear seed oil made?
The best, most nutrient rich prickly pears grow in Morocco (we believe it's because the soil is still unharmed by humans). 
Unlike other companies, Carter + Jane carefully controls the entire oil-making process… from picking the fruit until you get the finished oil. 
They partner with a woman-owned farm that employs other women who are paid fair wages. They pick the fruit, pull and sun-dry the seeds by hand, then cold-press them. 
The precious oil is bottled in glass containers on-site, then immediately shipped to the US for product production.
Why is prickly pear seed oil the most expensive plant-based oil, when the fruit itself is not expensive? 
Each prickly pear fruit contains hundreds of tiny seeds that only contain about 5% oil. It takes over one ton of prickly pear seeds to produce just one liter of oil. 
Although the oil is costly, prickly pear is a very sustainable crop (it's considered a weed in most places!) Plus, Carter + Jane make sure that none of the fruit goes to waste. They donate what they don't use to farms to use as animal feed.
What does prickly pear seed oil actually do for the skin? Is it just hype or does it really work?

There's almost no end to the health benefits of this incredible oil… Here are a few, though: 
Prickly Pear has one of the highest natural sources of vitamin E, a powerful antioxidant that fights UV damage, protects the skin from free radicals and reduces the formation of blackheads. 
Prickly Pear Seed Oil has the highest concentrations of unsaturated fatty acids of any plant oil in the world at a whopping 88%! This prevents dry and irritated skin which usually results in a dull, acne-prone complexion. 
Research has shown that acne sufferers have a lower concentration of linoleic acid on their skin's surface. Prickly pear seed oil contains large amounts of this linoleic acid, helping fight clogged pores and inflammation. 
Also found in this precious oil is oleic acid (seals in moisture) and palmitic acid (antioxidant properties shown to help with dermatitis and eczema).
Because prickly pear is both a fruit and vegetable, it contains phytosterols. This helps skin retain moisture and provides a protective barrier to protect from environmental damage. It also helps collagen production, which we all know is key in anti-aging skincare.
Prickly pear seed oil also contains high levels of polyphenols. Polyphenols have been shown to boost antioxidant, anti-inflammatory, and anti-carcinogenic properties. They are also extremely effective at preventing and treating sun damage.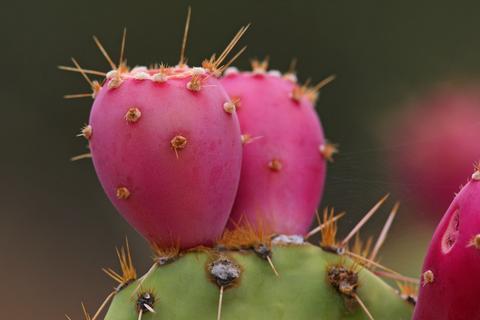 Are there any types of skin that shouldn't use prickly pear seed oil?
This oil really works for everyone...all ages, skin types, genders, ethnicities, etc. They named their hero product The Everything Oil™ for good reason…it really is the one and only product you need.
We are so excited for you to try this truly exceptional skincare product!
Susie Kuse is Passionate About Great Skin and Co-Founder of Indie Beauty Market. She has been in the spa and beauty industry since 2002. She loves to help people understand that a little daily self-care goes a long way toward great skin, health, beauty and happiness. And it's important to keep your products safe, effective, healthy, clean, sustainable and ethical.