Four Simple Things Your Skin Needs to Look Great

by Susie Kuse
Part One:
Did you know there are 4 simple things our skin needs to look great as we get older? That's right - just 4!
Keeping our skin healthy and strong as we age is a lot simpler than we think. It really doesn't matter if you're oily or dry, breakout prone, sensitive, if you live in a dry or humid climate, in a smoggy city or fresh country air.
If you did these 4 things twice a day you'd have great looking skin.
And it doesn't take longer than brushing your teeth. You do that twice a day, right?
Sounds too good to be true, doesn't it? I would think so, if you wrote this to me. Skincare is complicated, and there are so many decisions to make!
But let's examine this for a minute.
Our goal at Indie Beauty Market is to
restore your skin function

, as much as possible, to the way it was in your childhood.

Sounds like a tall order, I know. But here's the thing that children have, that we no longer have.
Children have a nice, thin, well organized epidermis, the outermost layer of the skin. Their skin naturally exfoliates faster.
They also have a thick, plump dermis and hypodermis, the middle and deepest layers of the skin. These sweet, juicy "underneath layers" give them smooth, supple skin. 
As we age, this all changes. 
Our outer layer becomes thicker and less well organized. This gives us lines and wrinkles.
Our underneath layers become thinner and less supported as we lose the framework of collagen, elastin and fat. Smooth and supple are becoming a thing of the past.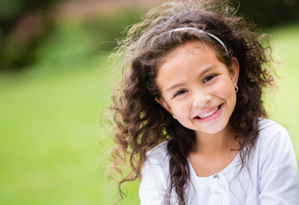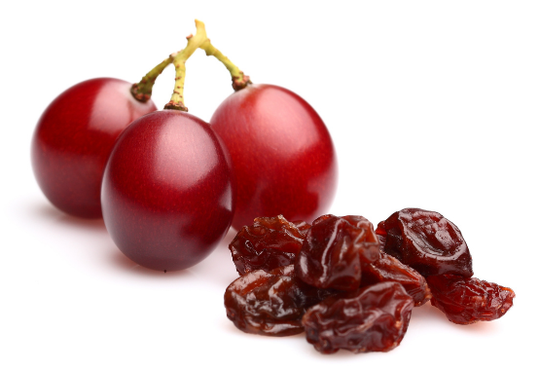 Our skin's natural exfoliation ability becomes slow and inefficient. Our skin becomes dull, dry, sensitive, and congested. As it thickens, our skin's natural oils and moisturizing factors are not able to hydrate the surface well. 
Ugh! Sounds dismal. This reminds me of watching time-lapse photography of a grape turning into a raisin. But we have learned something here, have we not?
To have healthy, well functioning skin - at any age - means you need active cell turnover and fewer dead skin cells on the surface. 
This increases the natural moisturizing factor in your cells. It helps to prevent drying and aids in moisture production and retention. Now your skin can be well hydrated, all over.
Then you need to have strong, well-supported underneath layers, so the outer layer has something to sit on. Your collagen and elastin needs a workout!
While we're working on that, we need to protect our progress. Free radical damage is what causes these changes in the first place. We have to slow, or stop, this from happening.
And we need to start it all off with clean skin. Because nothing works on a dirty face!
These Are the 4 Simple Things Your Skin Needs to Look Great at Any Age

1. Cleansing
2. Exfoliation of dead skin cells on the surface
3. Restoration of your collagen layer (especially from your 30's on)
4. Protection from environmental stressors and free radical damage
And I'm going to show you how to accomplish this in just 2 minutes, twice a day. Because everyone can do this, right? It's so simple. And everyone should be taught to do this, just like you're taught to brush your teeth.
Of course, when you're little, you only need steps 1 and 4. Two and three are already in action just because of your age. But Step 2 should be added before puberty hits to minimize acne. We'll talk more about this later.
And Step 3 should be added in your mid-to-late twenties, to prolong your natural collagen and elastin layer, and help it stay firm and healthy.
It's how we accomplish these things that makes all the difference though.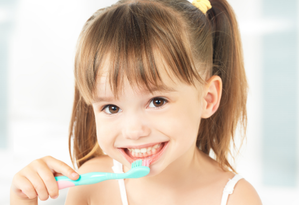 So Let's Take the First Step - Twice Daily, Gentle Cleansing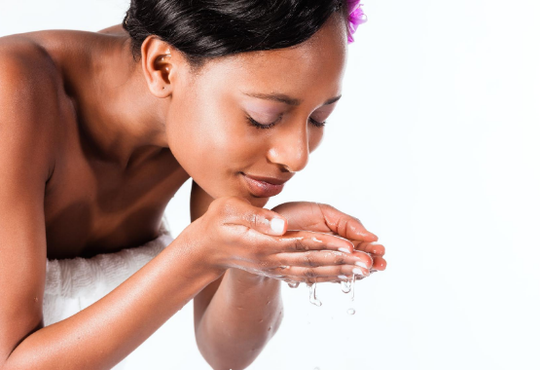 The key here is gentle. We want to make sure we are not stripping our skin of the oils it needs to stay moisturized. Otherwise, it goes into panic mode. It over-produces to make up for what it perceives as a lack of oil on the surface. But we walk through so many toxic substances on any given day, we really cannot afford to skip this crucial step. Ever.
Look for cleansers that have a neutral pH. We like to see hydrating ingredients, antiseptic ingredients, and of course, exfoliating ingredients. If you have sensitive, reactive or acneic skin, we want to see anti-inflammatory ingredients too.
Cleansing in the evening is, dare I say it, mandatory. You just have to get all the grime and makeup and sunscreen off your face. You'll keep your pores from clogging and that will keep breakouts from happening. The rest of your products will absorb and work better too.
Cleansing in the morning is important to remove any residue and dead skin cells from your beauty sleep's regenerative processes.
Try the Lavender Hibiscus Toner and get the wash for free!



We love the Mikel Kristi Purifying Botanical Wash because it hits all our high points. It's hydrating, non-irritating, antiseptic, exfoliating and anti-inflammatory too.
Next, should you tone? Well, how's your water? If it's not as pure as say, Evian or Fiji, you want to consider a toner. But not just any toner. You'll want one that smells more like a spa than a bottle of vodka. These "spa in a bottle" toners help to restore the pH of your skin after cleansing. We know you're using a cleanser that is neutral but again, how's your water? It may be responsible for changing the pH of your skin. Even with a great cleanser. Your toner can get your skin ready to accept the ingredients in your serums and moisturizer by bringing it back to neutral pH. And we don't want to waste those skincare ingredients, do we?
Your toner should also include some great calming ingredients, exfoliating ingredients, and antibacterial ingredients. Please avoid high levels of alcohol or benzoyl peroxide. They're too drying and irritating to be helpful.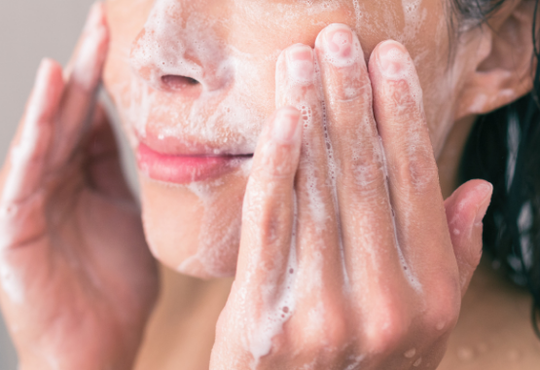 That's all for today. We'll start with Step 2 next time!

Susie Kuse is Passionate About Great Skin and Co-Founder of Indie Beauty Market. She has been in the spa and beauty industry since 2002. She loves to help people understand that a little daily self-care goes a long way toward great skin, health, beauty and happiness. And it's important to keep your products safe, effective, natural, sustainable and ethical.