How to Tell Your Two Skin Types, and Why It Doesn't Matter
by Susie Kuse
When I owned my spa, and after that when I represented skincare lines and trained estheticians, I had a philosophy:
Make sure your product works for someone before you have them open a whole bottle.
Because let's face it, good quality skincare is expensive. So it's good to know if it's right for you first. No one wants to end up with a counter full of unused products. (I know - you should see my counter! I try everything!)
You - and your skin - are unique! What works for your best friend or even your esthetician may not work for you. Skincare can be so complicated, right?! 
So one thing we like to do for you is eliminate the guesswork. 
And to do that, most people like to start with knowing your skin type. Even though, when it comes to caring for your skin, we think your skin type really doesn't matter. And we'll show you why.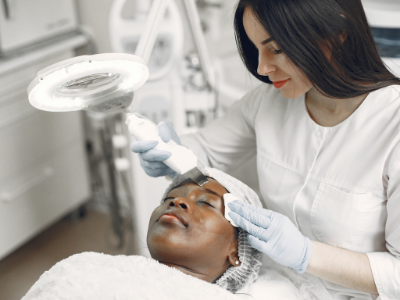 You may have heard this before. Your skin is your body's largest organ. And it's your protection from the world at large. It's as complex as your heart, lungs, or liver. 
Using products that are too harsh, even if they are recommended for excessive oiliness, may signal your skin that more oil is actually needed. Or, moisturizers that are too thick or heavy can cause decreased natural oil production. Your skin thinks, "Oh I don't need to work so hard". And then you have even drier skin. 
Balance is the name of the game. And while every person's skin is unique, there are basically two skin types. Which are determined by two different scales. These may help you to identify how your skin behaves, and where your skin needs help. 
The Two Scales We Work With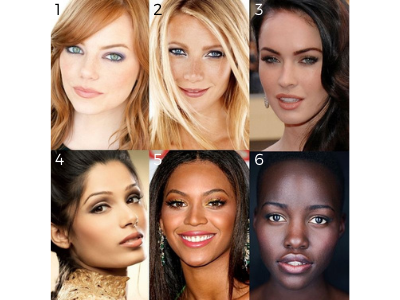 The first scale is what we used in the spa, particularly to understand how your skin will respond to light-based treatments. It's called the Fitzpatrick Skin Type, and it's determined using a scale of 1 to 6.
The Fitzpatrick Scale
Thomas B. Fitzpatrick, a Harvard-trained dermatologist, created this scale in 1975. It determines the response of skin types to UV light. Every good esthetician will start with this scale in determining how to treat your skin.
Type 1: You are "the fairest of them all", so you are the most vulnerable to skin cancer. Use sunscreen with an SPF of 30+ daily, rain or shine. Find shade whenever you can. Think about SPF clothing too. Be sure to check your skin head-to-toe each month for suspicious spots or moles. 
Note: You'll see I recommend wearing sunscreen daily, rain or shine. This is because unlike UVB rays, which cause the burn to your skin, UVA rays do not cause your skin to burn. 
But they DO cause aging and skin cancer. And they are NOT weather or location dependent. You can get as much UVA exposure in your backyard on a rainy day as you can on the beach in Jamaica. 
UVA also comes through glass, so you're not safe in your car or indoors where you have a lot of windows. But who wants to live in the dark? So wear your sunscreen every day, rain or shine!
Type 2: Type 2 skin types are also very susceptible to skin cancer. You should also practice care in the sun. Your fair skin will tan occasionally. But you still need to wear an SPF of 30+ daily, say it with me - rain or shine.  Avoid being in direct sunlight for too long. Wear hats. Be sure to conduct regular, head-to-toe skin checks each month as well.
Type 3: As a type 3, you may burn at the beginning of the summer but tan easily afterward. Your medium to olive, or "Mediterranean" skin tone is more protected than types 1 & 2. It still needs a strong SPF of at least 30+ to stay safe, every day, rain or shine. Check your skin for moles and spots every month, or at least every three months, to prevent skin cancer.
Type 4: Your medium-brown skin tans easily and rarely burns. You are less likely to get skin cancer. That doesn't mean you shouldn't protect your skin from the sun's harmful UV rays. You'll still show signs of aging if you leave your skin unprotected. Use an SPF of at least 15+ (but 30+ is better!) every day - yep, rain or shine. 
Type 5: Type 5 skin tans very easily and seldom burns. Skin cancer is more rare for your skin type. When skin cancer does occur it is usually detected at a later and higher-risk stage. And it's usually on areas not directly exposed to the sun, like the palms of the hands. Use an SPF of 15+ or higher, every day, rain or shine. Perform skin checks at least every three months to make sure that nothing goes undetected.
Type 6: As the darkest skin type, you almost never burn and tan very easily. But just because you never burn, doesn't mean you have no skin cancer risk. Still practice caution and use an SPF of 15+. Yes, every day, rain or shine! - to prevent damage to skin cells. Like Type 5, you are also more at risk for skin cancer in less exposed skin areas. Check your skin often for any changes or suspicious moles or spots.
The next skin type we look at is what we call your Beauty Skin Type. This is less precise than the Fitzpatrick Scale, and you'll find numbers ranging from 3 to 7 different types. 
We like 5 types - Oily, Normal-to-Oily, Normal, Normal-to-Dry, and Dry. We also look at Sensitivity and Acne-Prone, but we consider those after the "oiliness scale".
There are two ways to tell your Beauty type:
1. The Bare-Face Method
An easy way to figure out your skin type is to take a good look at your bare skin. Start by washing your face with a mild cleanser. Then, gently pat dry with a soft towel. Don't apply any skincare products yet. 
After 30 minutes, check your skin. What does it look like? Is it shiny on your cheeks and T-zone? You might have oily or normal-to-oily skin. Does it feel tight and have flaky areas? Your skin is likely dry. If you see a mix of oiliness and dryness, it's probably combination skin.
2. The Blotting Sheet Method
Another way to determine your skin type at home is to press a clean blotting sheet on your forehead, cheeks, nose and chin. Now hold the sheet up to a light. See how much oil was absorbed. Your skin type will generally be dependent on how much oil is visible. The more oil on the paper, the more likely you have oily skin. 
If there is little to no oil visible, you most likely have dry skin. If the blotting sheet reveals minimal oil from your forehead and nose, your skin is probably normal or combination.
Oily skin has an excess of sebum, the oil that your skin produces. Your skin appears shiny and feels greasy—especially throughout the T-Zone (forehead, nose and chin). You may be more likely to have enlarged pores and be more prone to acne breakouts.
Dry skin is typically dull and may become rough, flaky or even scaly. It often feels tight and may show more visible lines. And it may be itchy or irritated.
Normal skin is balanced—lucky you! It is not prone to breakouts, flakiness, feeling slick or tight. Pores are generally small, the skin's texture is smooth. It is less likely to be prone to sensitivity or blemishes.
Combination skin can be either normal-to-dry or normal-to-oily. The T-Zone is commonly oily, and the cheeks are either dry or normal.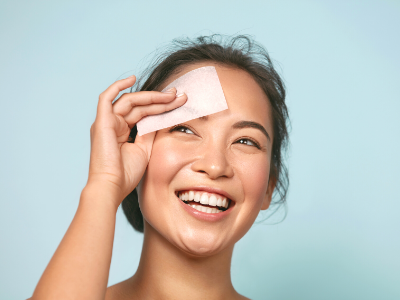 Do I Have Sensitive Skin?

Sensitive skin is often referred to as a skin type. But you can have oily and sensitive skin, dry and sensitive skin or normal and sensitive skin. 
Many people wrongly assume they have sensitive skin after one or two bad reactions to a product. However, it could be that the product just wasn't a good mix with your skin. Or it contained irritating ingredients. 
Truly sensitive skin is easily aggravated by most products. It usually experiences a low-level of irritation and discomfort at all times.
It often breaks out and develops rashes and red spots. You may experience stinging, swelling, flakiness and itching. Your skin also tends to flush red from the wind, cleansing or sun exposure. Really, you'll feel like you can look at it and make it turn red!
Fortunately, we love sensitive skin at Indie Beauty Market. We are constantly looking for products that deliver great results with little to no irritation.

So the beauty industry has organized products according to this kind of skin-type scale. Makes sense, right? You don't want to put the wrong ingredients on your skin and end up with exactly the reaction you don't want.
But there's more to the story.
Is The Beauty Skin Type Really a Myth?
The Beauty Industry has capitalized on the idea of a skincare plan customized for your particular skin type. It allows them to make and sell lots of different products. We all want to feel that because our skin is unique, we need to have a particular product.
But do they really fix your skin issues? Most times, no. And then you're back at the store, looking for another set of products customized just for your skin type. Again and again...
The problem with the Beauty Skin Type is that it takes into account what your skin looks like today. But it doesn't account for what your skin really needs. And all skin, no matter how different, has the SAME 4 NEEDS. 
These do not change, regardless of your age, how oily or dry your skin is, what your pore size is, if you have lines and wrinkles. You still need these things to have healthy, strong skin.
1. Cleansing
2. Exfoliation/cell turnover 
3. Protection 
4. Collagen stimulation & restoration
What Matters is How Your Skin FUNCTIONS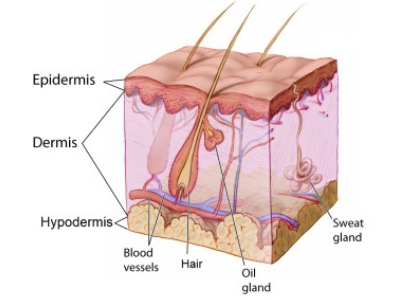 Everyone's skin functions in the same way.  Skin cells form in a deep tissue layer located at the bottom of the epidermis (which is the top layer of your skin). As they mature, they die and move to the surface.  These dead skin cells on the surface are then naturally exfoliated off. 
When you were a kid, this process allowed your skin to create a protective barrier that prevented nasty things from getting in, like bacteria, chemicals and viruses. It also prevented moisture from getting out.  
Your epidermis is in charge of moisture production and retention. A healthy epidermis looks radiant and supple. You glow. As we age, this natural cycle slows a lot - from about 14 days in children to 100 days in your 60s. What you see with that slowing is dry, flaky skin and less natural moisture production.
The middle layer of skin, the dermis, keeps your skin strong, firm and smooth.  In your childhood, the dermis is thick with collagen and elastin. Somewhere in your mid-30s, natural collagen and elastin production stops. That's when you start to see fine lines, larger pores, deeper wrinkles and sagging skin. 
The deepest layer of skin, the hypodermis, is your "padding". It's there to keep you warm and protect your internal tissues and organs.  In kids, this looks like round, plump cheeks. In our early 20s, we lose this "baby fat" and gain our more mature adult face… which is the beginning of aging.  
This continues with time and as we lose more fat. It's especially noticeable in the face. You'll see circles under the eyes, hollowing of the cheeks and sunken temples.  These changes make us look more tired and run down.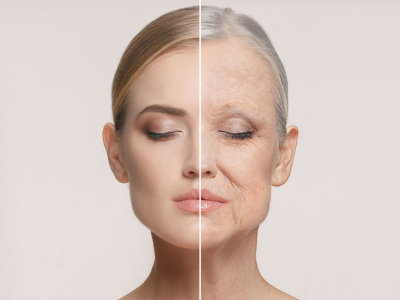 Unfortunately, so far, there are no topical skin care products that can help maintain the fatty layer of skin. This is when we turn to fillers. But the upper layers can easily be cared for with the right ingredients in your skincare routine. 
These are ingredients that address your skin's needs - NOT your skin type's needs. It's a subtle difference, but oh so important!
It really doesn't matter if your skin is oily, dry, normal, combination, green, blue or purple! Covering the basic needs of your skin will give you that healthy, strong, radiant, glowing skin you had, or maybe you never had. I certainly didn't have it until I discovered and addressed these needs. 
1. Twice a day, cleanse your skin with a cleanser that does not over-dry the skin. If it happens to exfoliate too, so much the better. Gentle daily exfoliation is so great - but it has to be gentle. 
We have plenty of cleansers that will gently cleanse without disturbing your skin's natural hydration. And we have some specialty exfoliation products that can be used every day.  Like Makanai Beauty's Handmade Pure Konjac Sponge. Or Mikel Kristi's Refreshing or Rejuvenating Swipes - used just one to three times a week - will help to gently exfoliate and brighten your skin.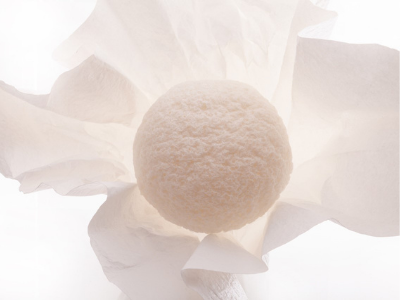 4. In the evening, help your skin's natural exfoliation and collagen layer with the topical Vitamin A Retinaldehyde or a Retinoid.
Try Mikel Kristi's Vital A Rejuvenating Serum, Cyberderm's Retin+Erase, Carter + Jane's Sleep Repair Mask with 10% Bakuchiol, a vegan alternative to retinol, or the new Herbal Dynamics Beauty Bio-Solutions Retinoid & Goji Berry Retexturizing Serum. 
This is the most exciting step to help hydrate, brighten, tighten and smooth your skin.  So don't miss your evening skin care routine!
And yes, we do recommend a moisturizer. Although they don't put moisture in, like a lot of people think they do, they DO prevent moisture from escaping. Or as we in the business say the fancy way - they prevent "trans-epidermal water loss".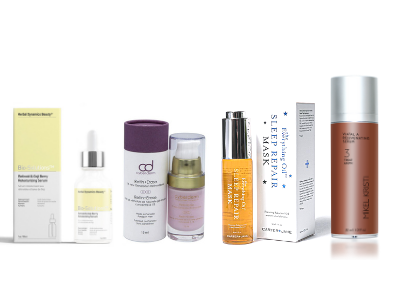 Isn't this easier than worrying about what your skin type is? It's not about your skin type, it's about your skin's FUNCTION. This is why your skin type - doesn't matter.
If you'd like to try some of these products before you buy, send an email to susie@indiebeauty.market. 
Or take our Skin Quiz and purchase our Personal Regimen Kit for $10. You'll get generous sample sizes of a morning and evening regimen. A twice weekly regimen. And some additional bonus gifts we think you might like. Plus a $10 gift card toward your next purchase. No brainer, right?
Now, forget about your skin type, and help your skin to FUNCTION!
Stay well!
Susie:)
Susie Kuse is Passionate About Great Skin and Co-Founder of Indie Beauty Market. She has been in the spa and beauty industry since 2002. She loves to help people understand that a little daily self-care goes a long way toward great skin, health, beauty and happiness. And it's important to keep your products safe, effective, healthy, clean, sustainable and ethical.