Why Your Skin Will Love This Ancient Japanese Plant -
5 Skincare Reasons We Love Konjac

The Konjac plant is amazing, and not just because it's been used for thousands of years to help treat skin. It's also been recently proven to have an amazing healing effect on skin of any age. 
If you can believe it, the root of this simple (and odd-looking, in my opinion) plant is loaded with vitamins… A, B1, B2, B6, B12, C, D, and E, proteins, lipids, fatty acids, as well as important minerals like zinc, magnesium, and iron! 
For centuries, a special sponge made from this plant was considered the best thing to use to clean baby's skin. Come to find out… the Konjac root is about 40% glucomannan, which acts like hyaluronic acid in helping your skin look young and healthy!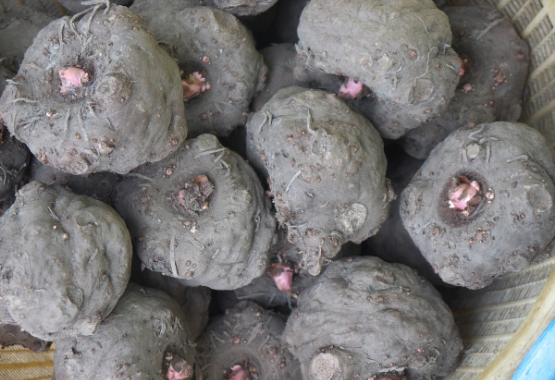 Why Konjac is So Good For Our Skin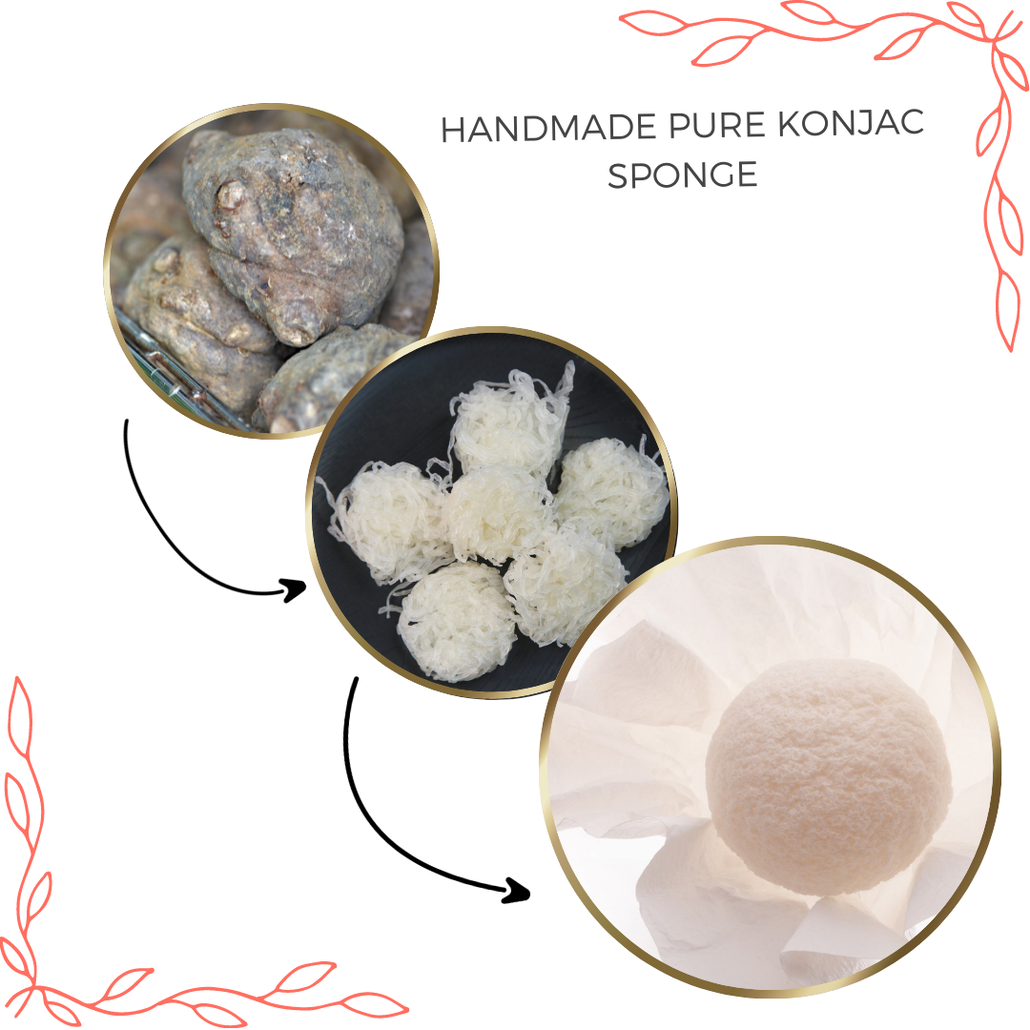 1. Gentle Exfoliation for Smoother, Softer Skin
When you get the Konjac Root wet, the fibers absorb water. This gives them a fine texture that's very gentle to the skin, while staying tough enough to remove dead skin cells.
2. Helps Fight Acne-Causing Bacteria 
When made into a sponge, the Konjac root becomes naturally alkaline. This helps balance out the acidity of your skin and makes it much less likely to harbor nasty, acne-causing bacteria.
3. Amazing For All Skin Types
Whether you have oily skin, dry skin, or in between… your skin will absolutely love what the Konjac root does for it! 
4. Powerful Moisturizer to Help Your Skin Look Young and Healthy

When you use Konjac, it goes deep into your skin and acts as a powerful moisturizer, hydrating your skin and helping it look super healthy and beautiful. This can help stop the effects of aging, and help replenish collagen levels. 
5. An All-Natural Alternative
Of course, you know that here at Indie Beauty Market, we're super passionate about natural skincare. This exfoliating, moisturizing ingredient can be used all by itself and is completely natural. This is wonderful if you have super sensitive skin or a weak immune system. 
Indie Beauty Market's #1 Product Made With Konjac Root…

MAKANAI BEAUTY'S HANDMADE PURE KONJAC SPONGE

Gentle, regular exfoliation is the second thing your skin needs to stay healthy and strong. This 100% Konjac sponge, the natural, root-based vegetable from Japan, gently exfoliates, cleanses and refines pores for smoother, brighter skin.

How To Use:
1.  Soak the sponge in water for 5 minutes until it expands to 1.5 times the original size.
2.  Squeeze out excess water. Gently massage over the face and body in a circular motion.
3.  After use, rinse it well and place it in the refrigerator in an air-tight container.
*As a  100% natural vegetable product, the sponge will last about 1 month before becoming worn and needing replacement
Susie Kuse is Passionate About Great Skin and Co-Founder of Indie Beauty Market. She has been in the spa and beauty industry since 2002. She loves to help people understand that a little daily self-care goes a long way toward great skin, health, beauty and happiness. And it's important to keep your products safe, effective, healthy, clean, sustainable and ethical.