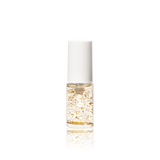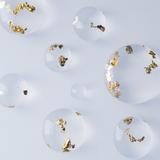 MAKANAI BEAUTY
24K GOLDEN COUPLE
⭐⭐⭐⭐⭐
The ultimate treat for your skin!
"This Makanai 24k golden glow is the ultimate treat for your skin! Makanai gifted me this for my honest review. I used to get gold facials at the spa for hundreds of dollars and this one does it for far less. The other bonus, you really only need one or two gold sheets which means you still have another luxury facial left!
The beauty oil that comes with this set is amazing and I love using it on it's own for extra moisture. I used it today when I needed my skin to really look glowy. I'm definitely going to repurchase and I totally recommend it!" - Vartine on Dec 23, 2020
Experience brighter, beautifully glowing skin with the 24K Golden Couple. The ultimate in skin beauty luxury (yet so affordable), this set will generate and amplify a youthful luminescence in your complexion. What a glow!
You'll get:
GOLDEN COUPLE:
GOLDAYS 24K GOLD PERFECTOR SHEETS (4 Sheets)
SKIN JEWEL OIL SERUM - Size: 20 ml / 0.7 oz.