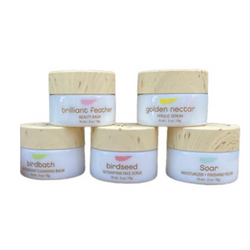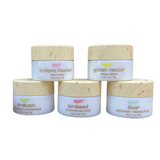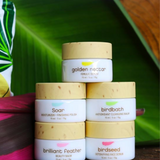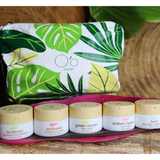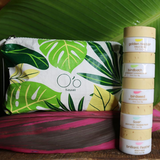 O'o Hawaii
5 PIECE MINI-FLOCK SET
⭐⭐⭐⭐⭐
"I love O'o products! I use the entire flock daily and have not found a better skin care line for myself. My skin LOVES the ingredients and looks and feels better than ever. Every single product not only smells heavenly and has a purpose, but most importantly to me, the products are created ethically, with great integrity and care. Thank you O'o for helping me find what I was looking for in a skincare line."
- aliceinouelifeguidance
–
The perfect set to sample or take with you on the go! The mini flock includes one of each of the most popular items to complete a full skin regimen. The best part? The new wet/dry travel pouch can be re-used to stuff a wet swimsuit in after a surf or to hold more O'o minis!
With the whole flock of O'o Hawaii's magical skincare products, you'll see results in as little as three days!