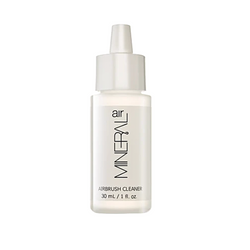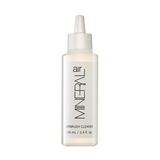 Mineral Air
AIRBRUSH CLEANER
Regular cleaning of your Reservoir Head keeps your Mineral Air System misting seamlessly, fast and smooth.
Specifically formulated to quickly dissolve Mineral Air cosmetics.
Treating your Reservoir Head to weekly maintenance sessions with Airbrush Cleaner is the best way to show your Mineral Air System the love and respect it deserves.