MIKEL KRISTI SKINCARE
BIO PEPTIDE REVITALIZING SERUM
★ ★ ★ ★ ★
 AMAZING!
"This serum is remarkable and transforms your skin in a matter of days. Pore size, skin texture are improved immediately, and your skin looks airbrushed and luminous after just a few weeks!" - Erin R.

A potent anti-aging cocktail formulated with ingredients you and your skin will fall in love with!
Expertly crafted to target uneven skin tone, dullness, textural irregularities, and fine lines, while providing a daily boost to your skin's natural renewal process.
This silky and luxurious serum is pure skin indulgence!
30 ml / 1 oz.
WHAT IT DOES
Potent age-management!
Brightens and evens skin tone and refines skin texture
Firms and smooths by helping boost collagen production.
Revitalizes the natural glow of healthy skin.
Cruelty free and eco-friendly
Hydrates and significantly improves the skin's texture.
The potent bio peptides in this solution combat aging induced by both environmental and physical stressors.
Absorbs instantly when applied to areas vulnerable to thinning skin, dehydration, and sun-exposure.
This is the perfect post treatment product choice after procedures like lasers, microneedling, and peels. This super soothing concentrate will get your skin looking and feeling great in record time.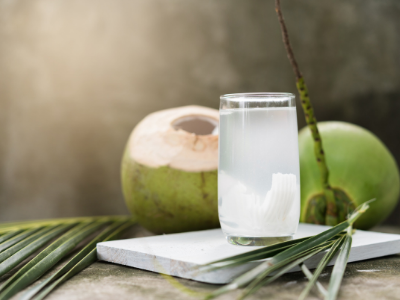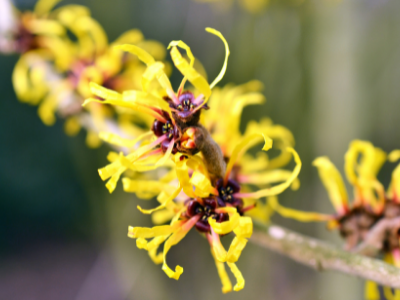 KEY INGREDIENTS
Prickly Pear Cactus Extract - Rich in antioxidants, minerals, and vitamins to protect, soothe, and moisturize the skin. A true miracle worker, Aqua Cacteen is an ultra-refined elixir, powerfully calming, protecting and deeply hydrating.
ChroNOline - this super effective tetrapeptide boosts the structural support of your skin. It shows a clinically supported reduction in fine lines and wrinkles in 28 days. It also makes the skin smoother, firmer, and more even-toned for a younger, more rested look.
Cococin - is a freeze dried coconut water. It's rich in nutrients that provide moisturization. It will enhance elasticity, even skin tone, and improve texture, increasing smoothness.
Epidermal Growth Factor - EGF works by helping trigger the skin's natural stem cell production to enhance the look and feel of your skin from the inside out. It helps to improve wrinkles, hydration, and improves acne scarring and other hyperpigmentation.
Telagyn - This potent anti-inflammatory tetrapeptide assists in reducing redness and soothing dilated capillaries, while helping to decrease collagen breakdown from inflammation. Telagyn vastly improves skin texture, tone, and firmness.
HOW TO USE:
This powerful botanically-based serum is applied AM and PM, or anytime you want an added boost of skin soothing refinement.
This product works synergistically with our other serums and moisturizers, so feel free to mix and match for easy application next level results. You can do this by layering products, or simply by cocktailing them together in the palm of your hand just prior to application.
One to two pumps will do the trick. Don't forget areas like the neck and chest, which often show aging at an accelerated rate.
FULL INGREDIENT LIST:
Hamamelis Virginiana (Witch Hazel) Water, Aqua (Water), Alcohol, Glycerin, Polysorbate 20, Cocos Nucifera (Coconut) Fruit Juice, Xanthan Gum, Caprooyl Tetrapeptide -3, SH-Oligopeptide -1 (EGF), Opuntia Ficus- Indica (Cactus) Stem Extract, Phospholipids, Acetyl Tetrapeptide-40, Santalum Austrocaledonicum (Sandalwood) Wood Oil, Lavandula Angustifolia (Lavender) Oil, Rosa Damascena Flower Oil, Boswellia Carterii ( Frankincense) Oil, Caprylyl Glycol, Calcium Gluconate, Citrus Paradisi (Pink Grapefruit) Peel Oil, Citrus Aurantium Dulcis (Orange) Peel Oil, Phenoxyethanol, Dextran, Hexylene Glycol, Tetrasodium EDTA, Chlorphenesin, Sodium Benzoate, Gluconolactone, Butylene Glycol, Limonene, Linalool, Citronellol, Geraniol, Eugenol, Citral, Coumarin

THE INGENUITY OF SCIENCE. THE POWER OF PLANTS.
CLINICALLY VALIDATED BY EXPERTS IN COSMETIC DERMATOLOGY.
Every person starts life with the same healthy biological skin function.

Over time skin changes from aging, lifestyle choices, and environmental factors.

Mikel Kristi's innovative products are designed to diminish the effects of these influences.
For Real Results. Real Fast.
We know you will love it!
What are people saying about BIO PEPTIDE REVITALIZING SERUM?
★ ★ ★ ★ ★
THIS STUFF IS INCREDIBLE.
"I was given a sample of this and it immediately cleared up all my hormonal chin breakouts. I haven't had a zit in over six months since I began using this serum. It's now essential to my skincare routine! I now combine it with the Vitamin A serum and I've gotten even better results. Can't recommend this enough."

- Allison D.
★ ★ ★ ★ ★
AMAZING!
"This serum is remarkable and transforms your skin in a matter of days. Pore size, skin texture are improved immediately, and your skin looks airbrushed and luminous after just a few weeks!"
- Erin R.
★ ★ ★ ★ ★
BIO PEPTIDE REVITALIZING SERUM - WORTH EVERY PENNY!
"Since I started using Bio Peptide Revitalizing Serum my skin is noticeably smoother and plumper, so its always been one of my favorites in the Mikel Kristi line. BUT, recently I had surgery and have been putting Bio Peptide Revitalizing Serum on my scars. I could not be happier! They are healing much quicker and flatter than previous scars I've had. I love it so much, I've started putting it on old scars and I am already seeing an improvement. Even on scars that are over a year old. My only complaint is I wish it came in a bigger bottle. :-)"

- Katie
★ ★ ★ ★ ★
CALMING FOR SENSITIVE ROSACEA SKIN
"Anyone with rosacea knows how difficult it is to find high quality, high performing products without all of the harsh chemicals and fragrances that trigger rosacea flare-ups. Even products that are recommended by dermatologists and touted as rosacea friendly are chock-full of chemicals that have lasting negative effects on your skin. I was so relieved after watching an interview of Christy and hearing her approach to skincare and to her products. The bio-peptide serum has made immediate positive results - all of the products I have tried so far have brightened and soothed my skin. I highly recommend!"
- Susannah