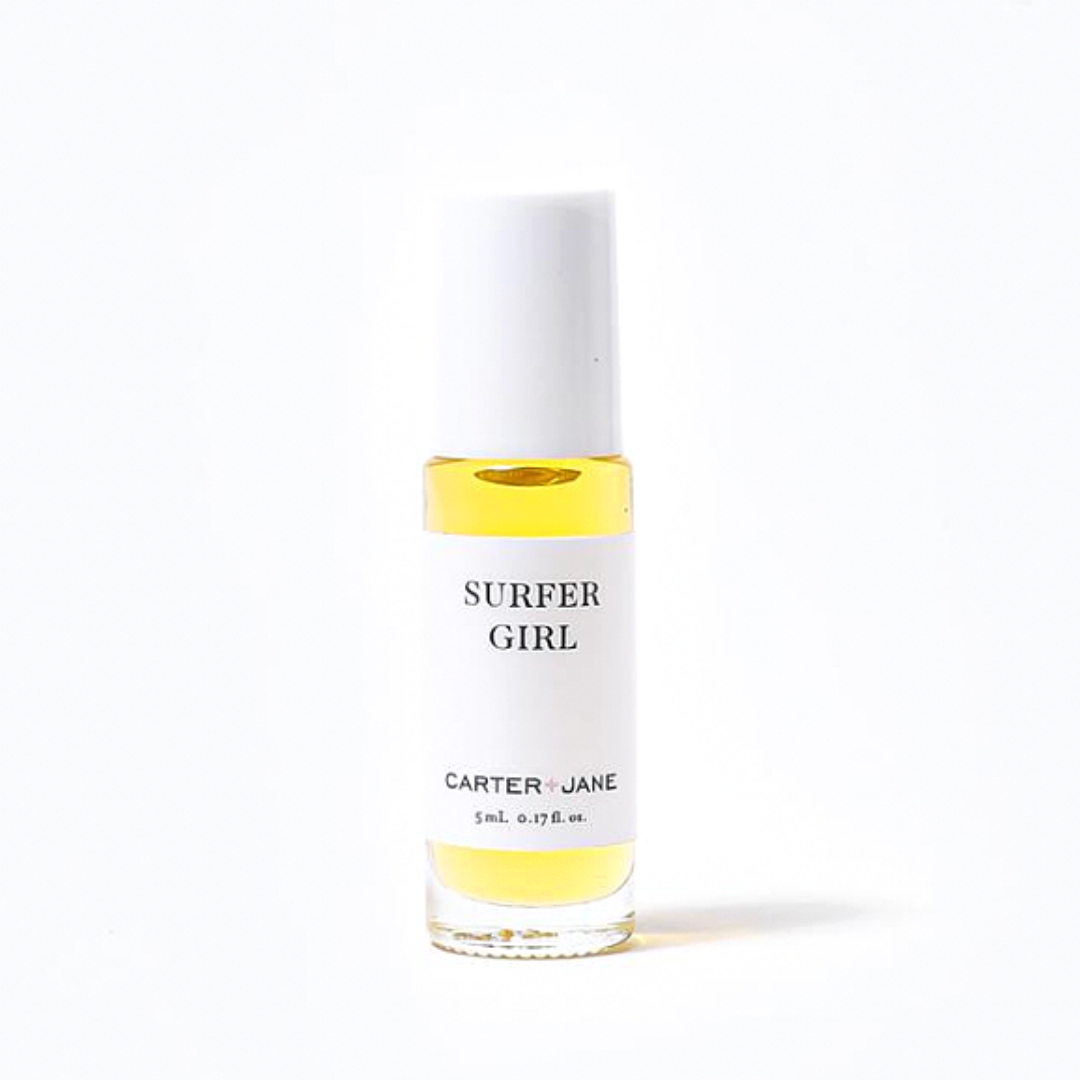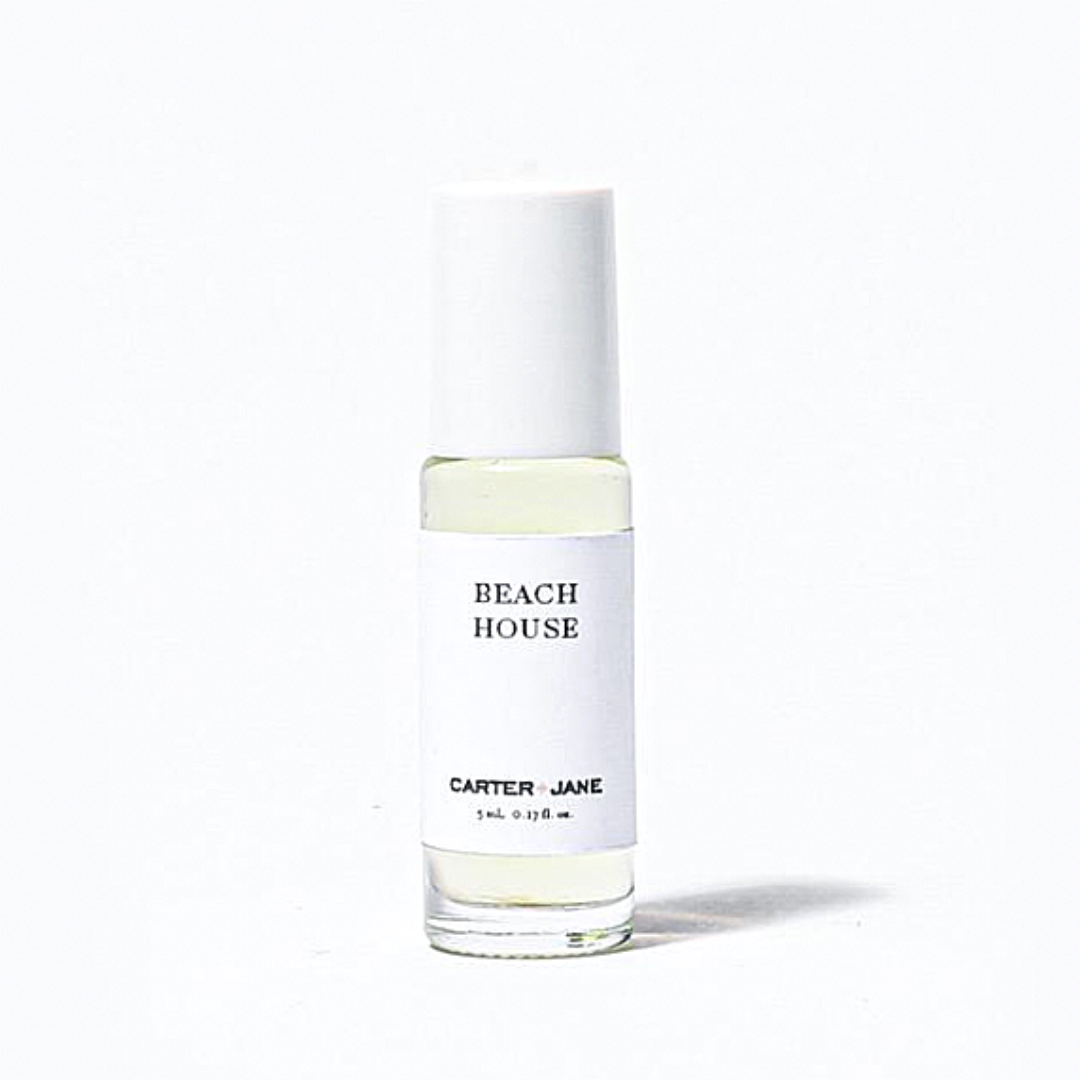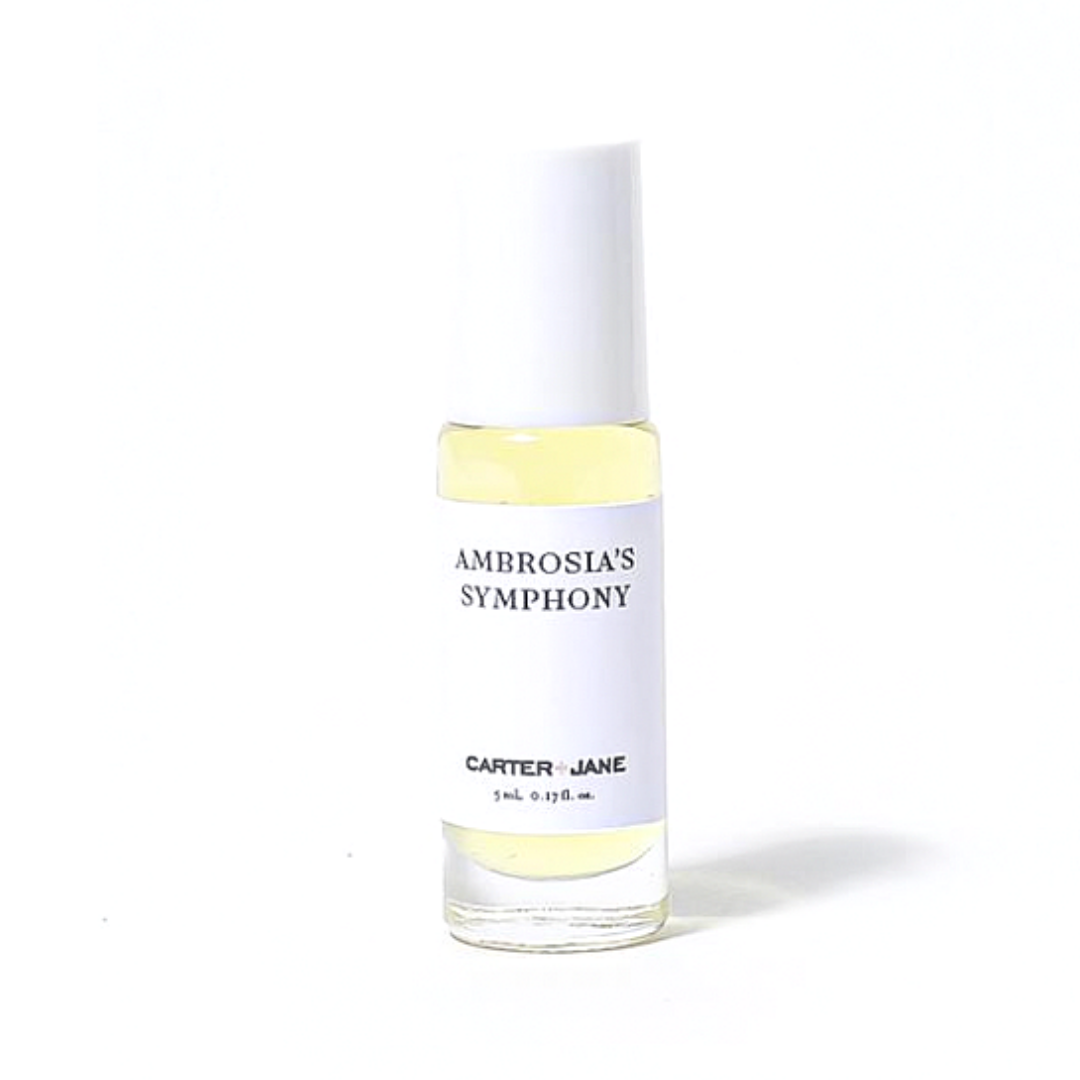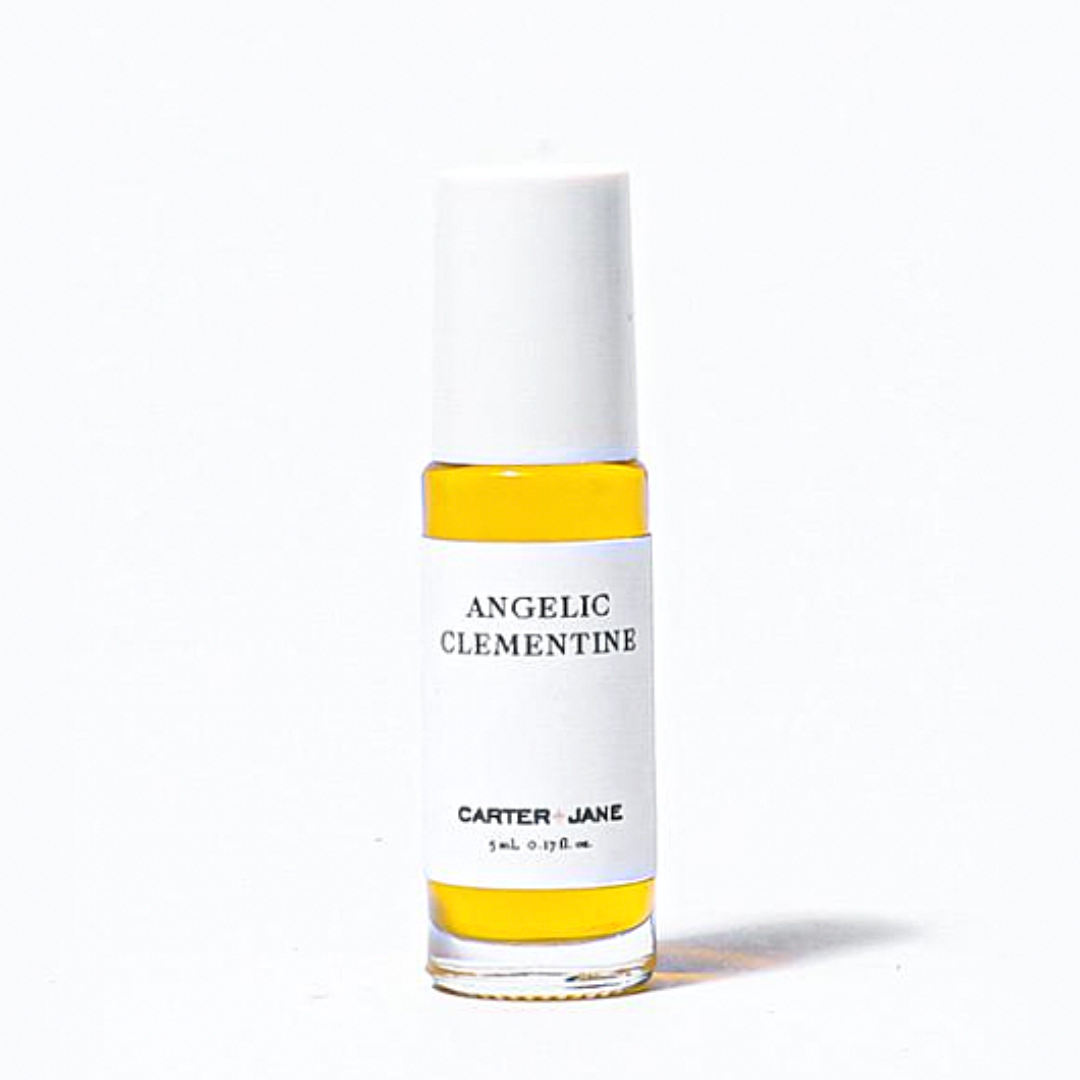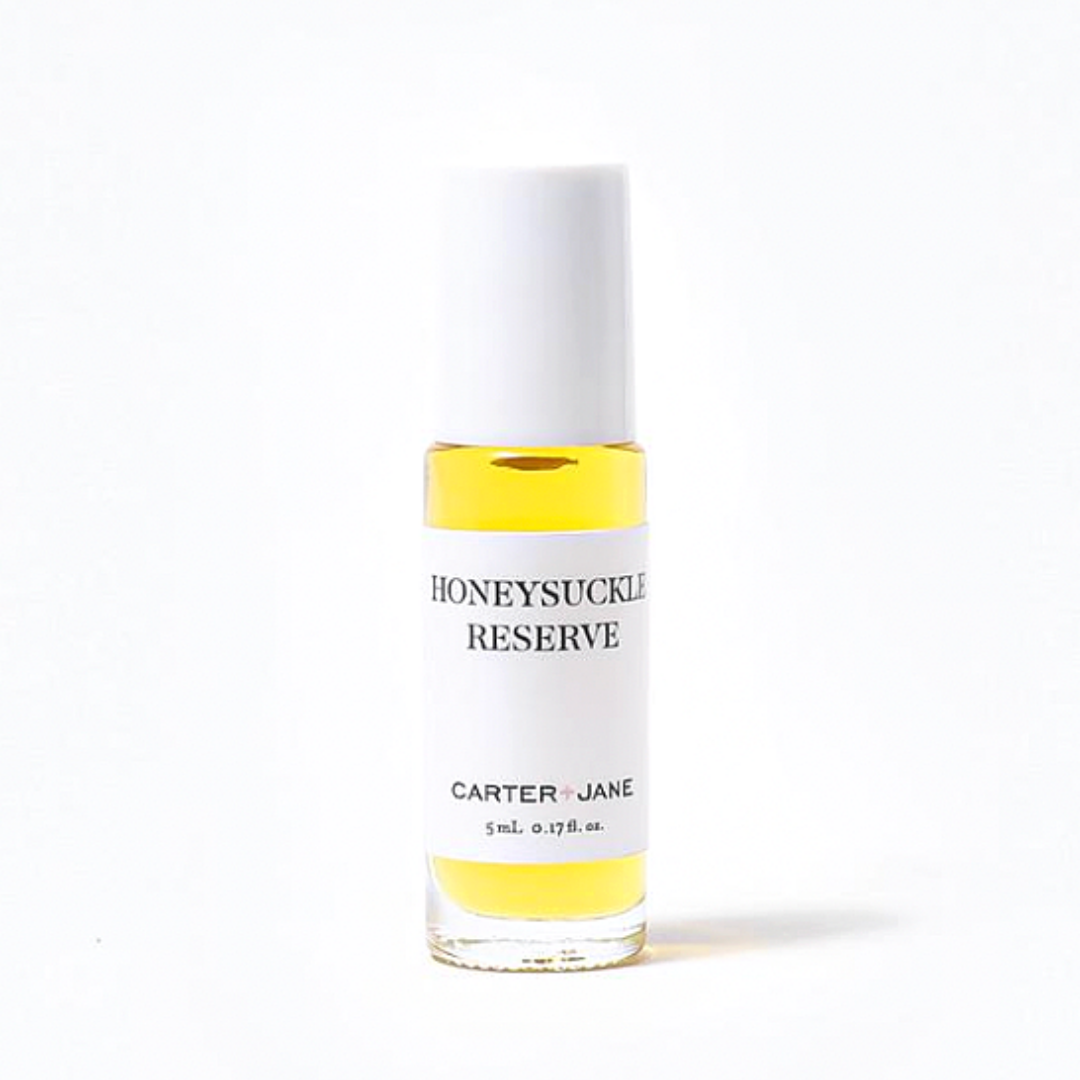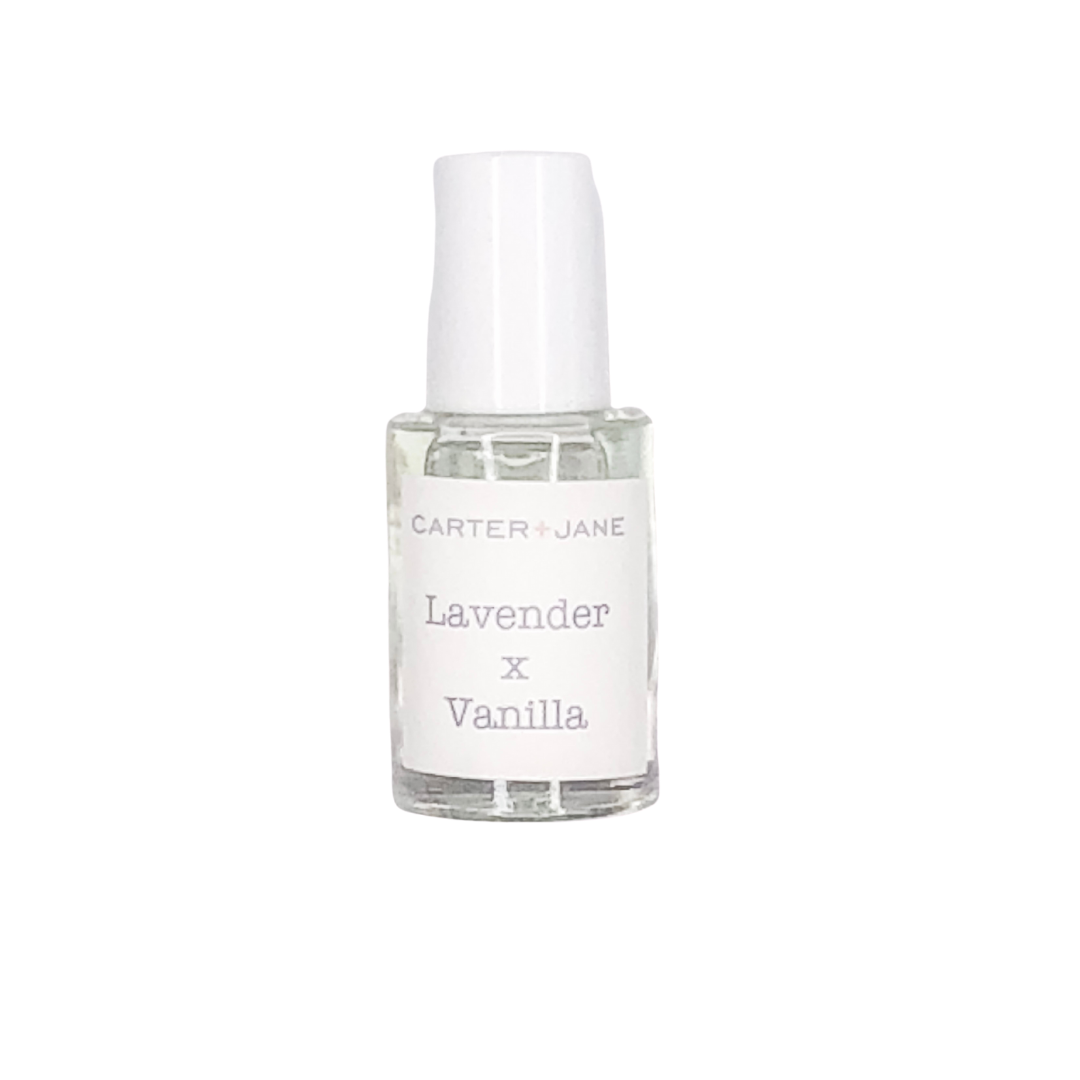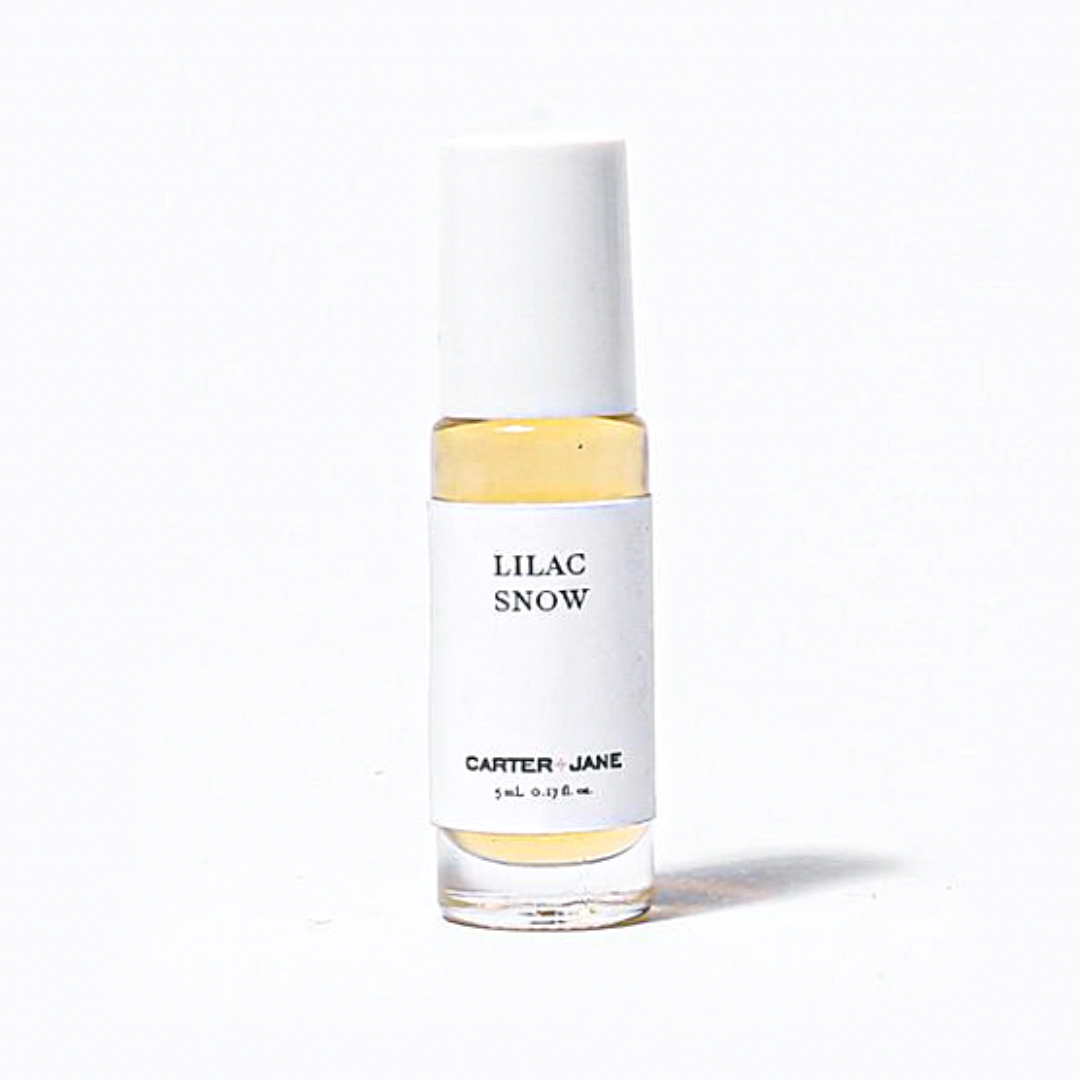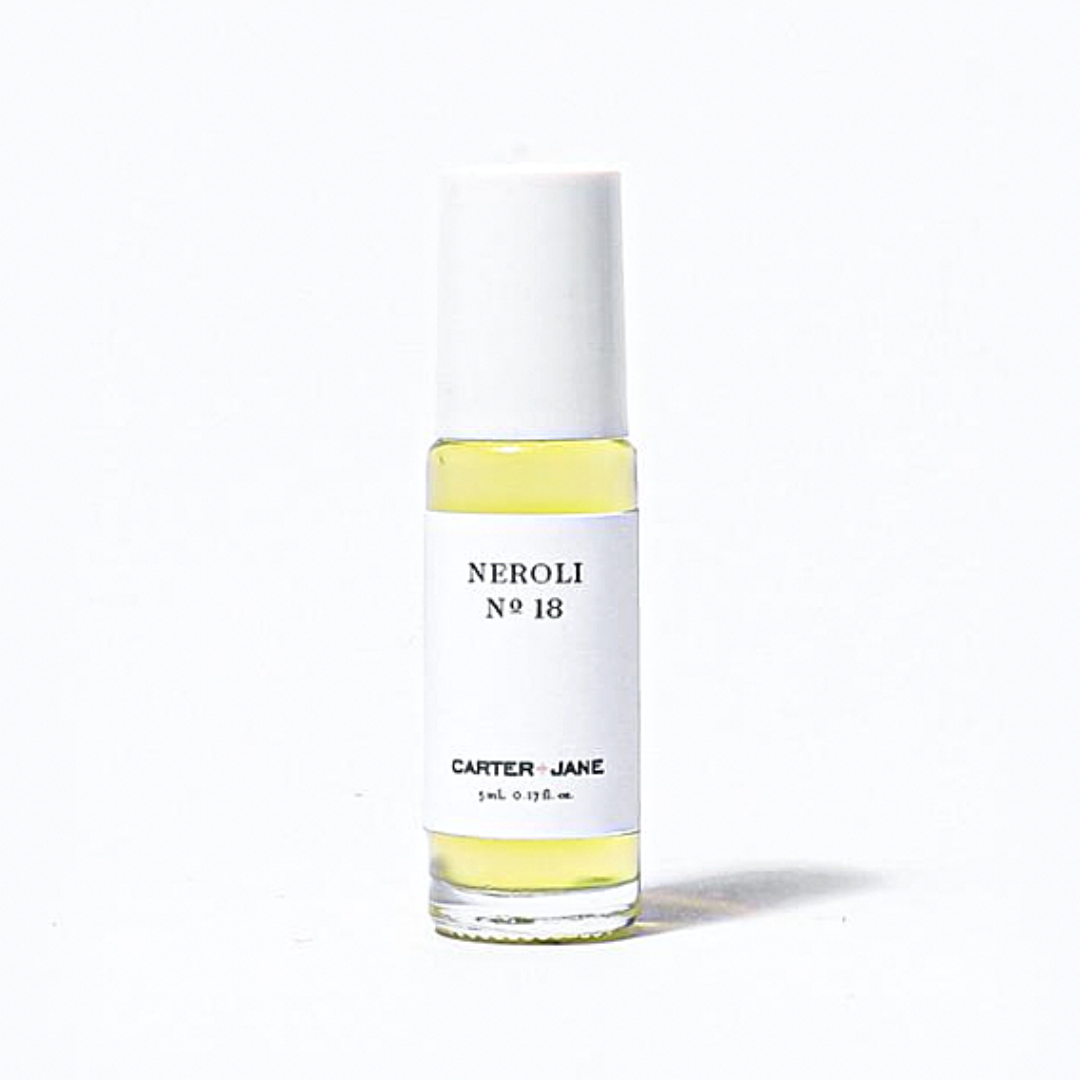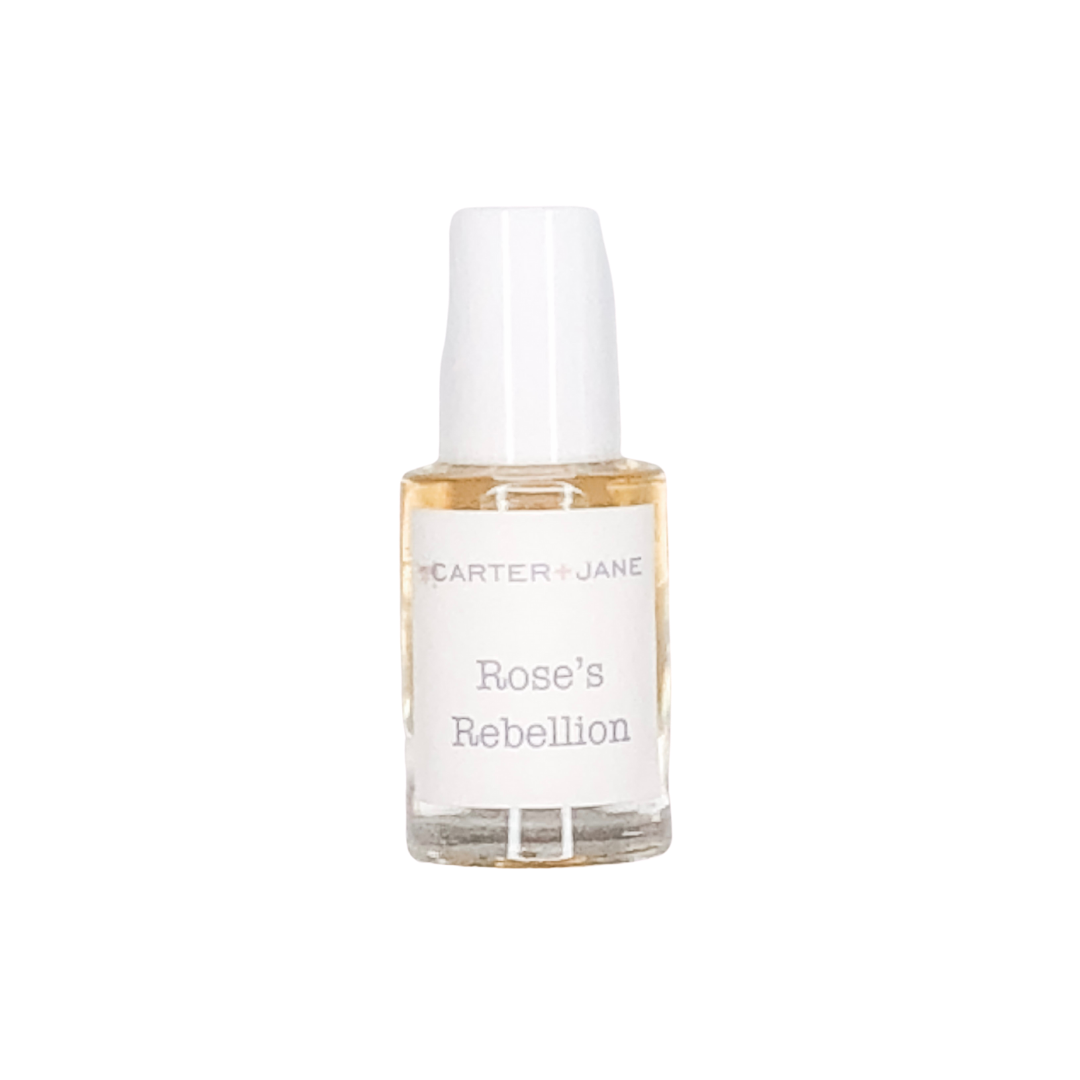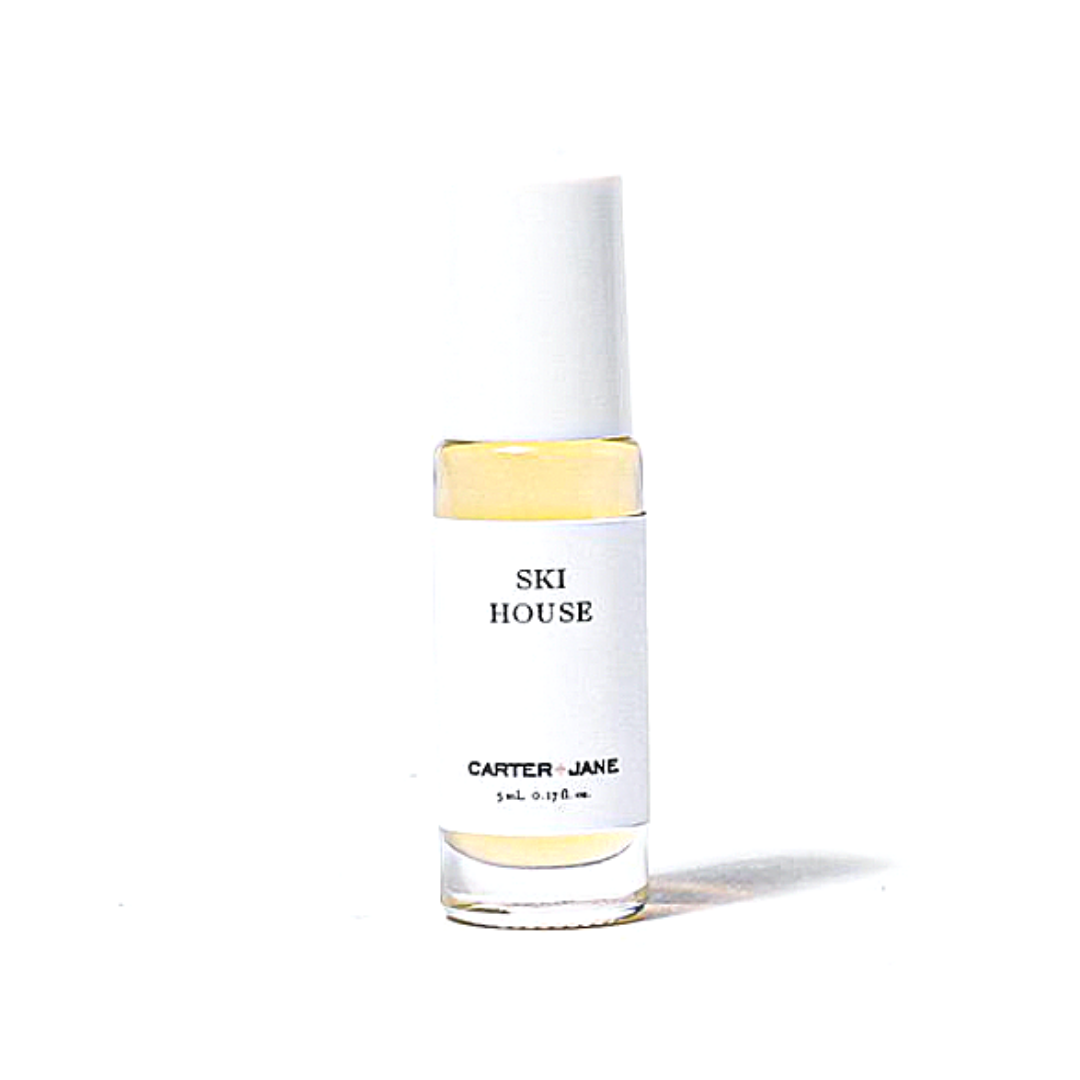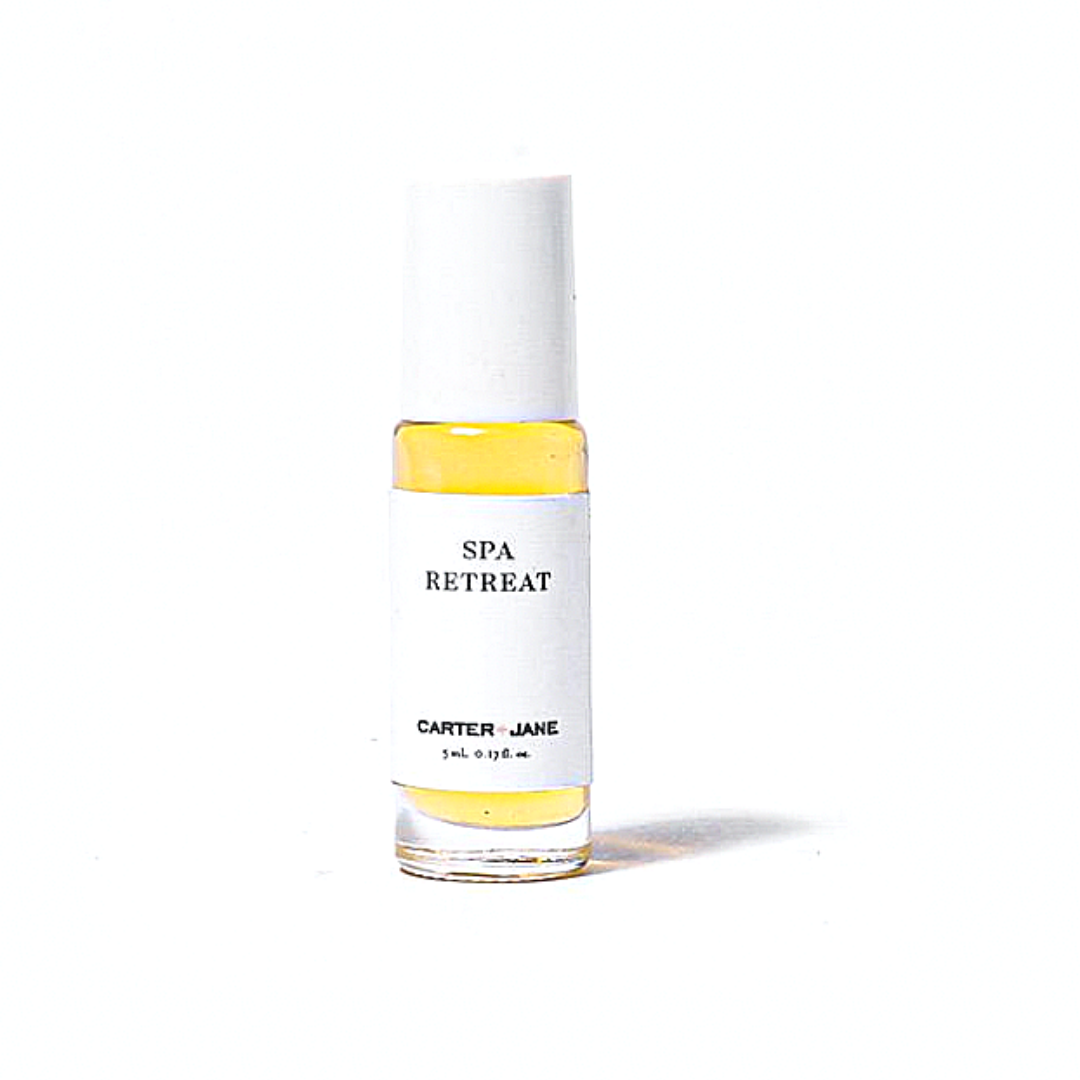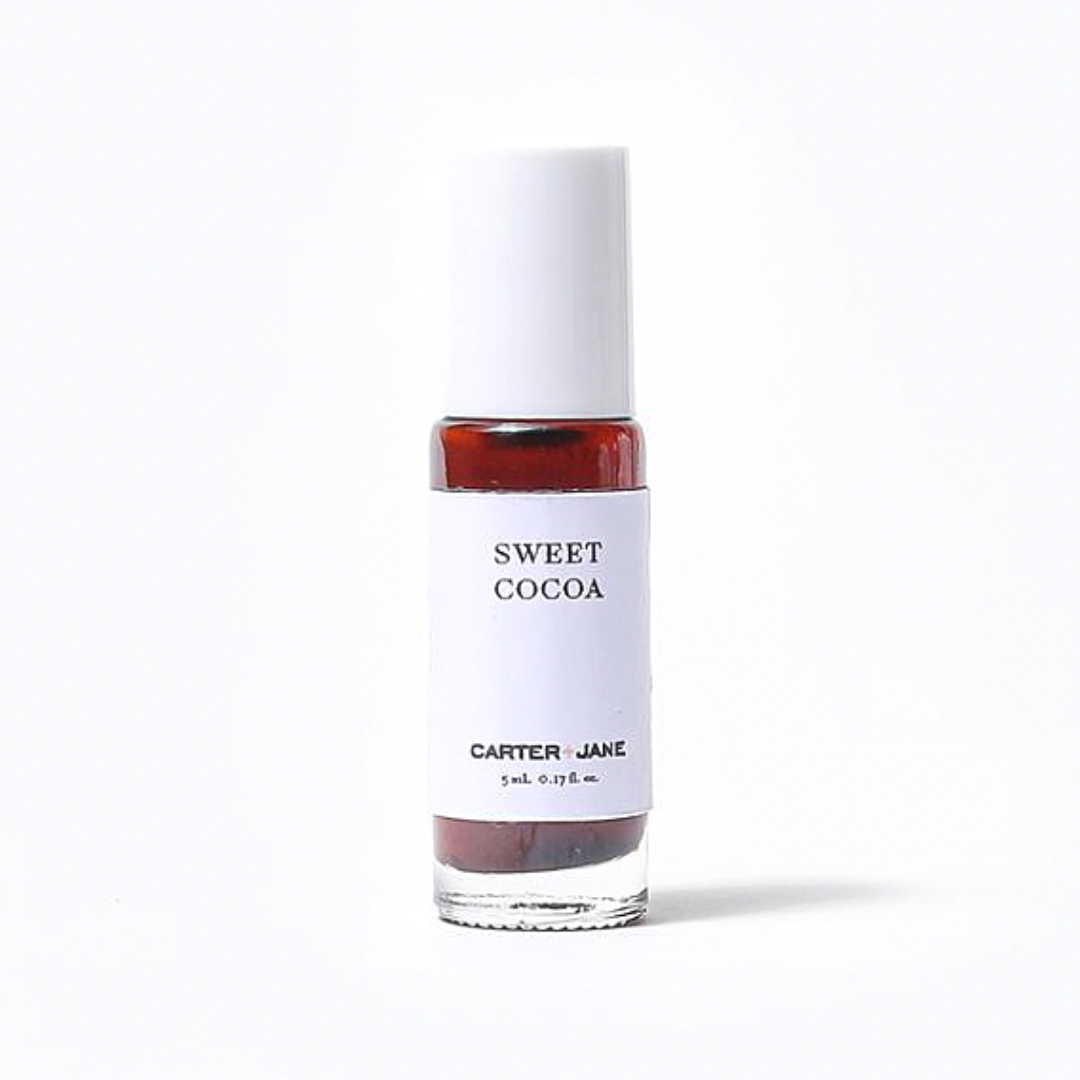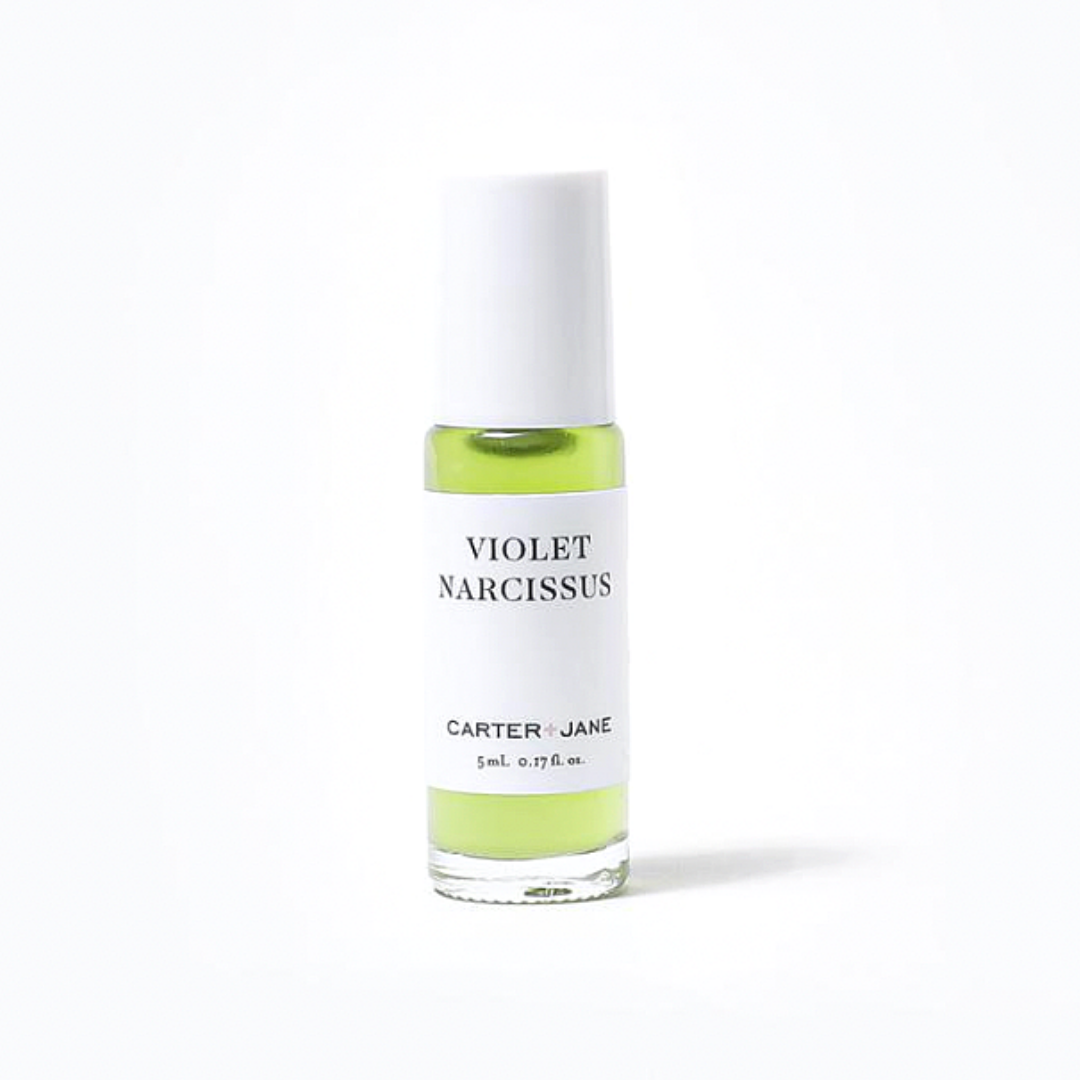 ORGANIC AROMA
Sale price

$28.00
Regular price
(/)
---
Aroma is so important in helping us feel good. We remember stories from our past, it connects us to nature, and makes us feel at home wherever we are. It even helps us feel connected to something bigger than ourselves. 
Yet most of us wear toxic perfumes that can cause allergies, sensitivites and even endocrine issues. These can show up on our skin. 
Carter + Jane creates products that never harm people, the planet or animals. They are proud of the work they've done, and continue to do, in skin care. From that work they've developed a deep understanding of organic essential oils.
They've blended their passion for skin care, with their love of natural aromas, into their new line of beautiful scent journeys!
All aromas are handcrafted in the USA and are made of organic essential oils blended with organic grape seed oil.
5 ml / 0.17 oz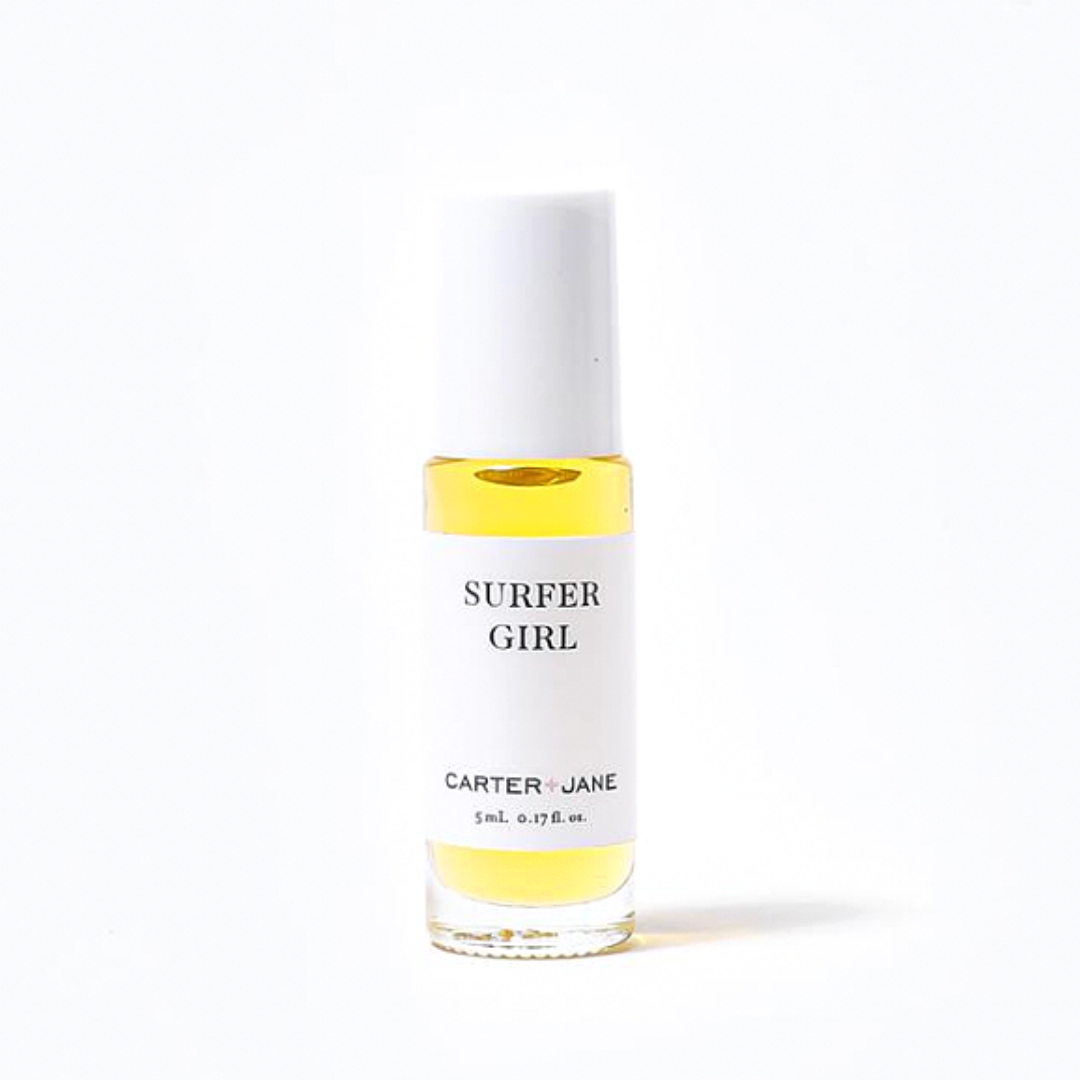 ORGANIC AROMA
Sale price

$28.00
Regular price
Choose options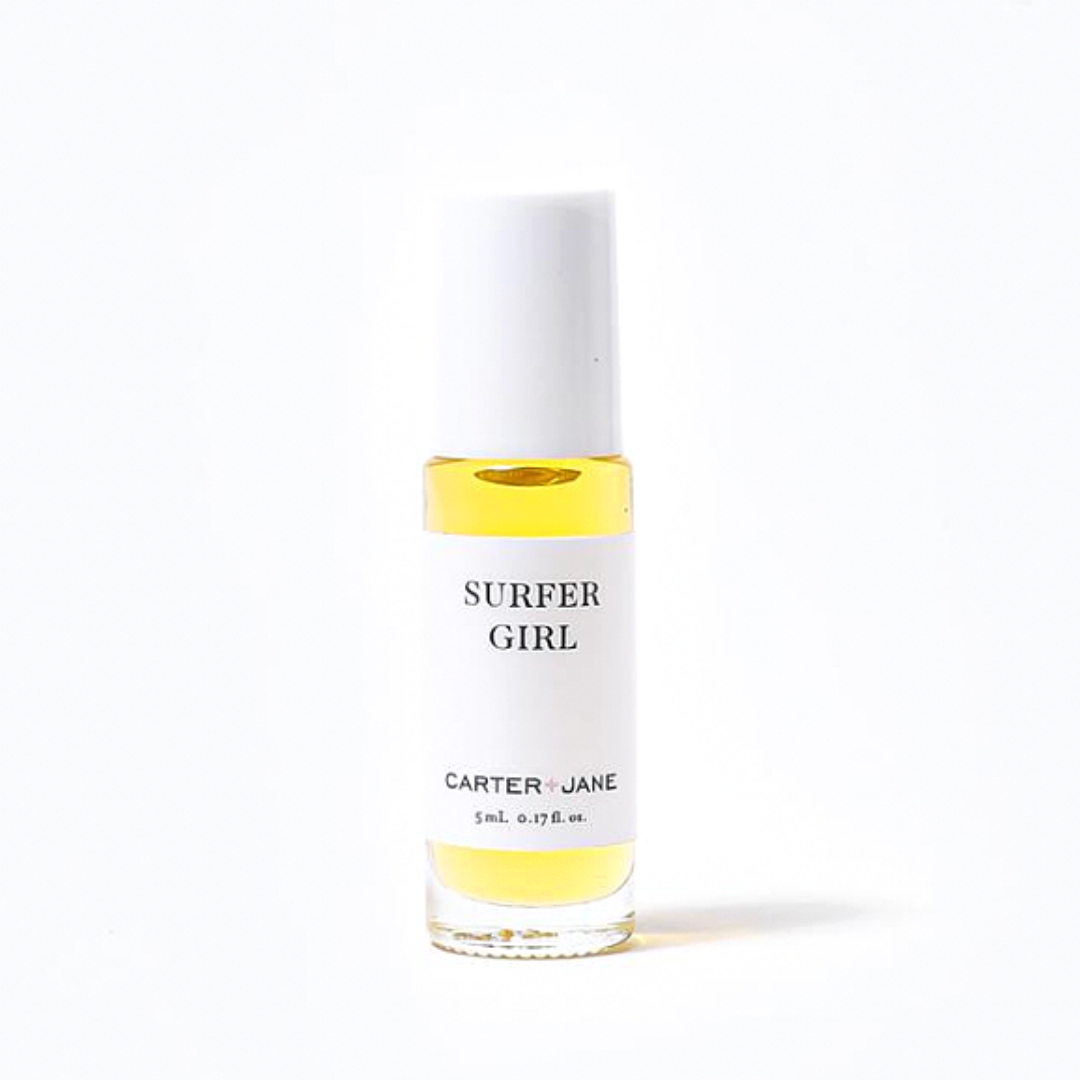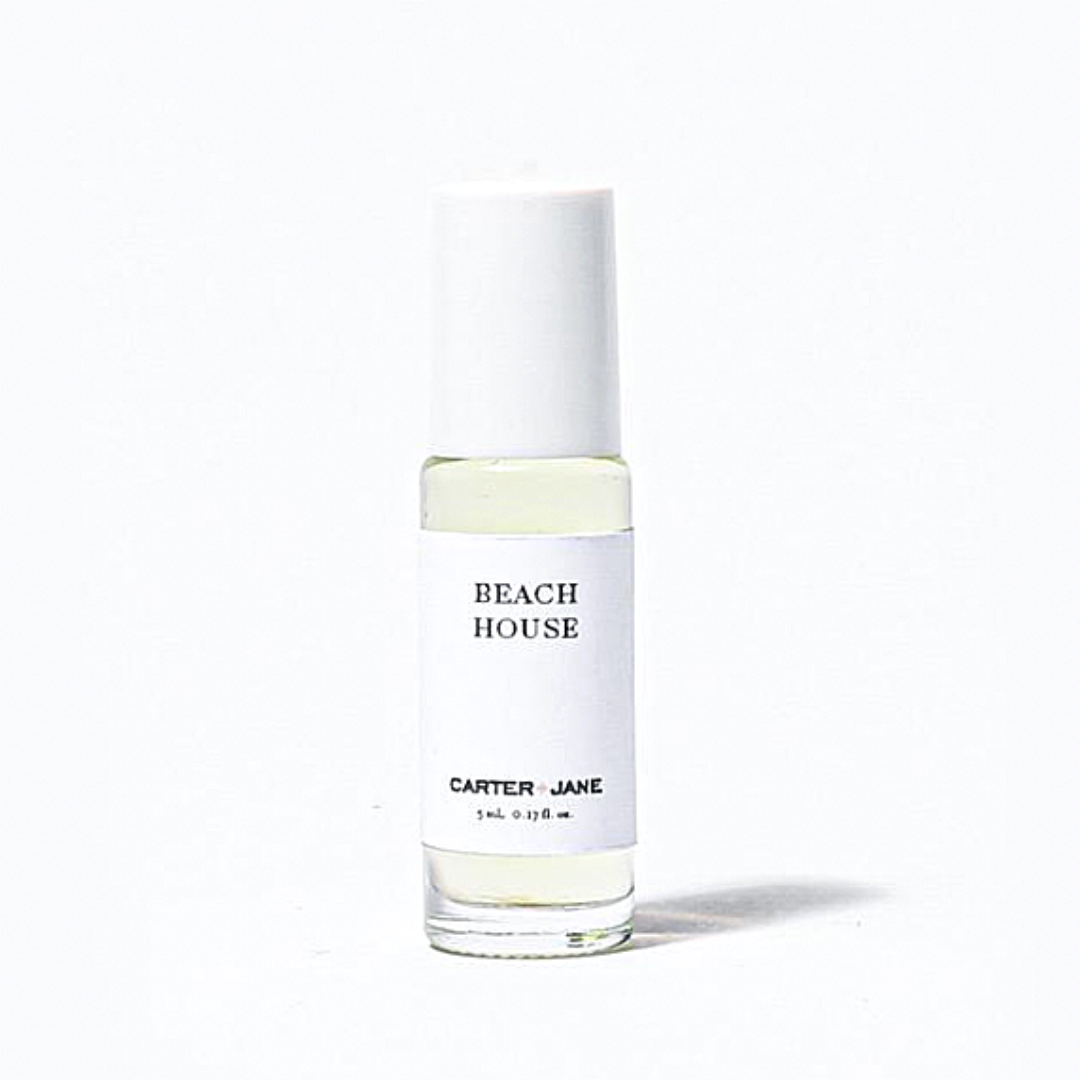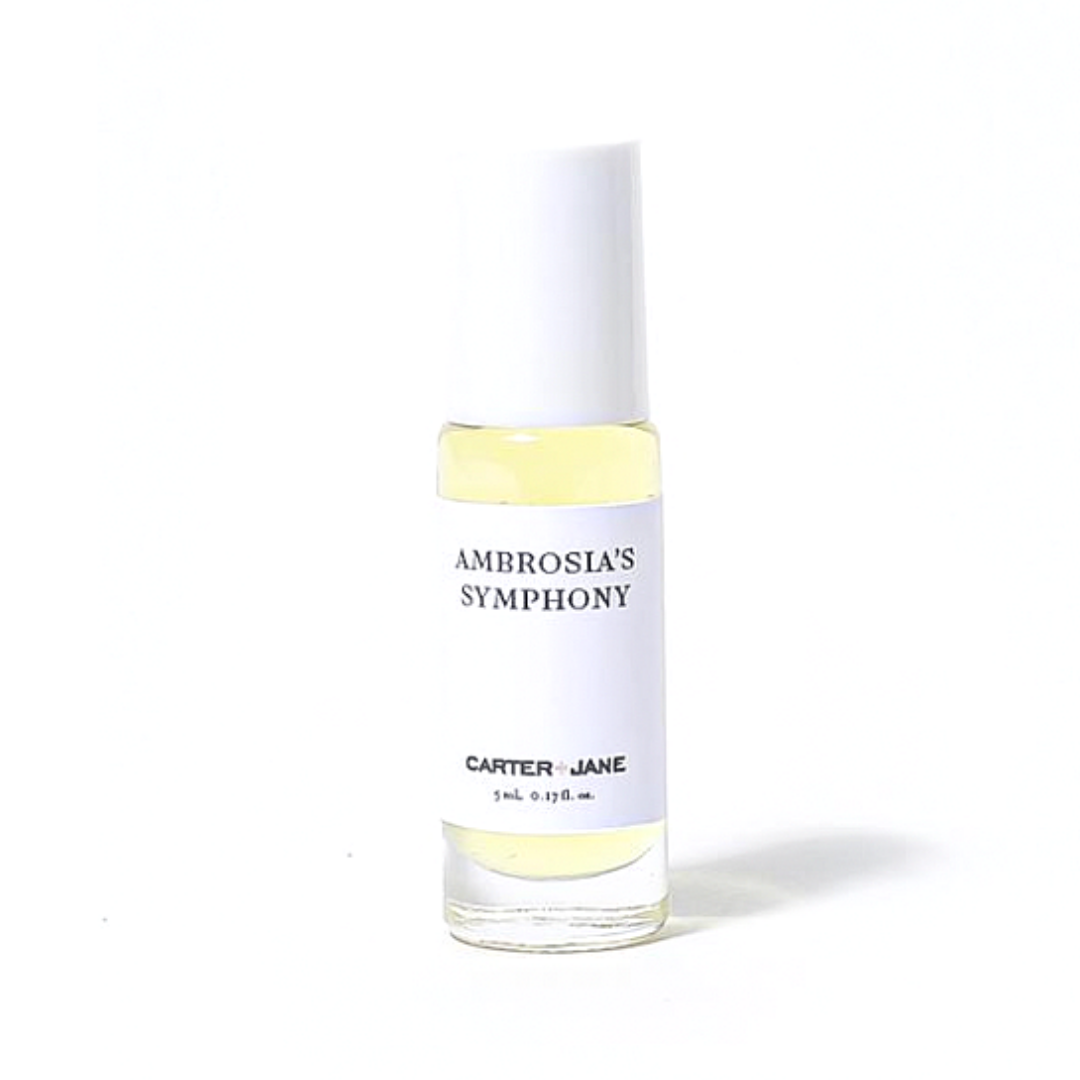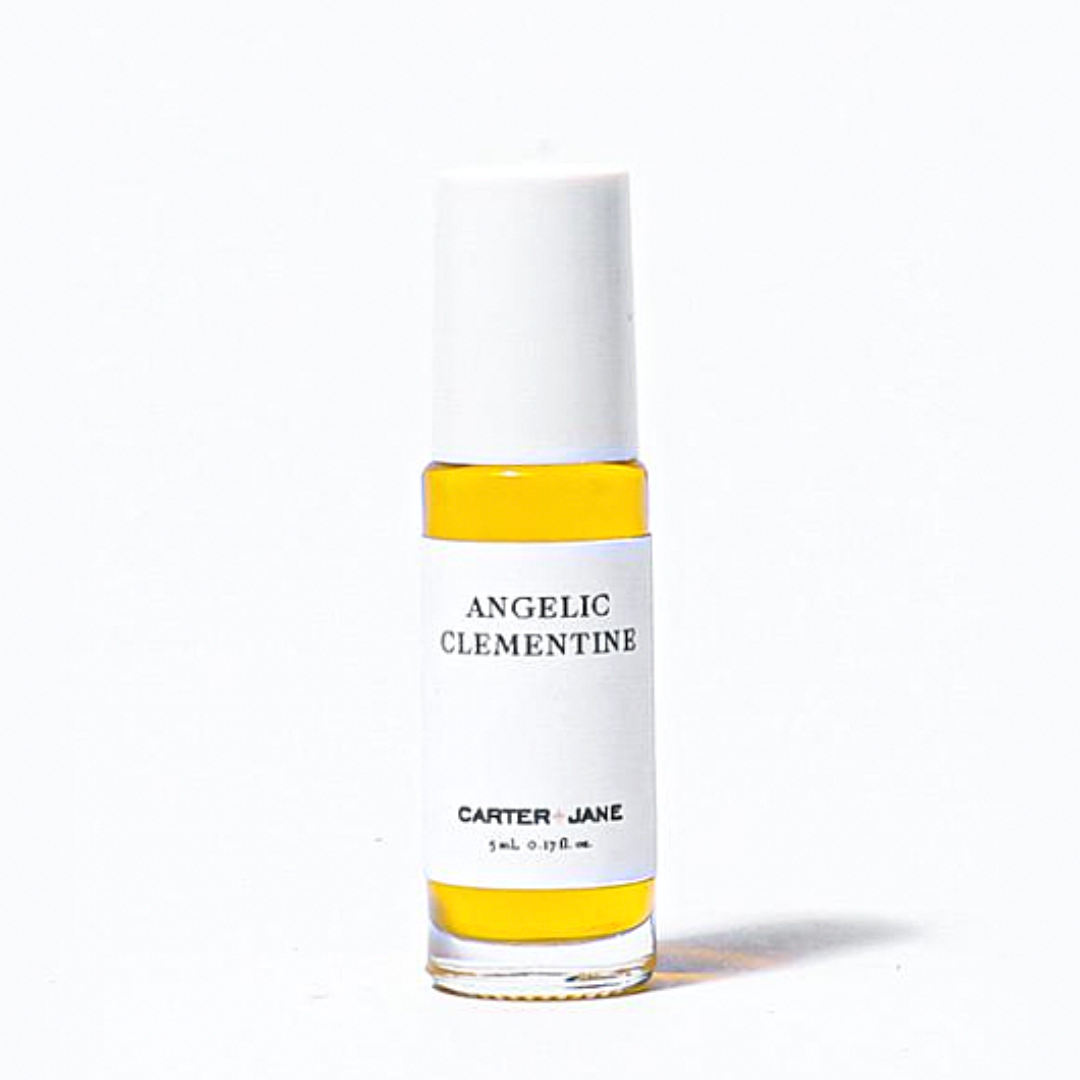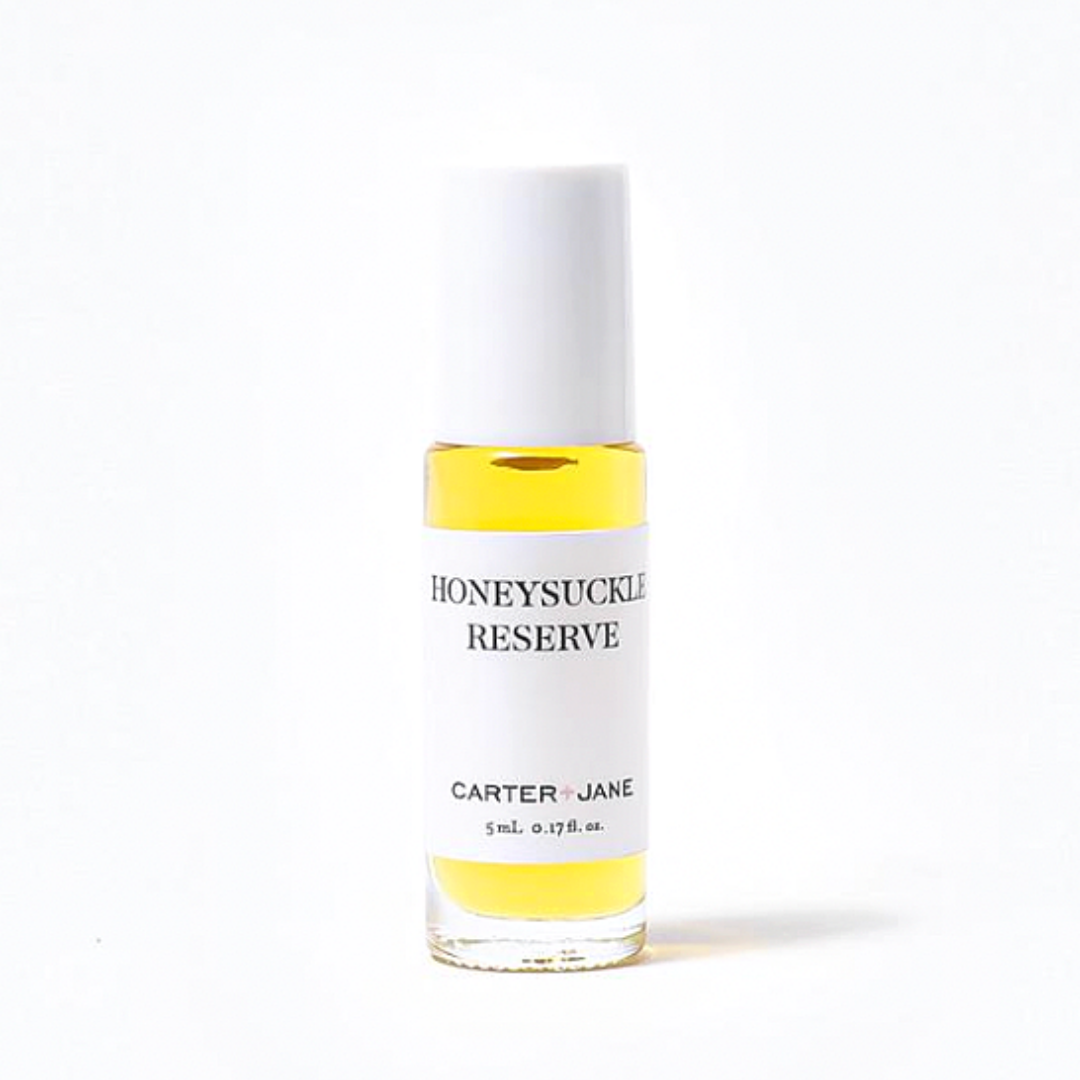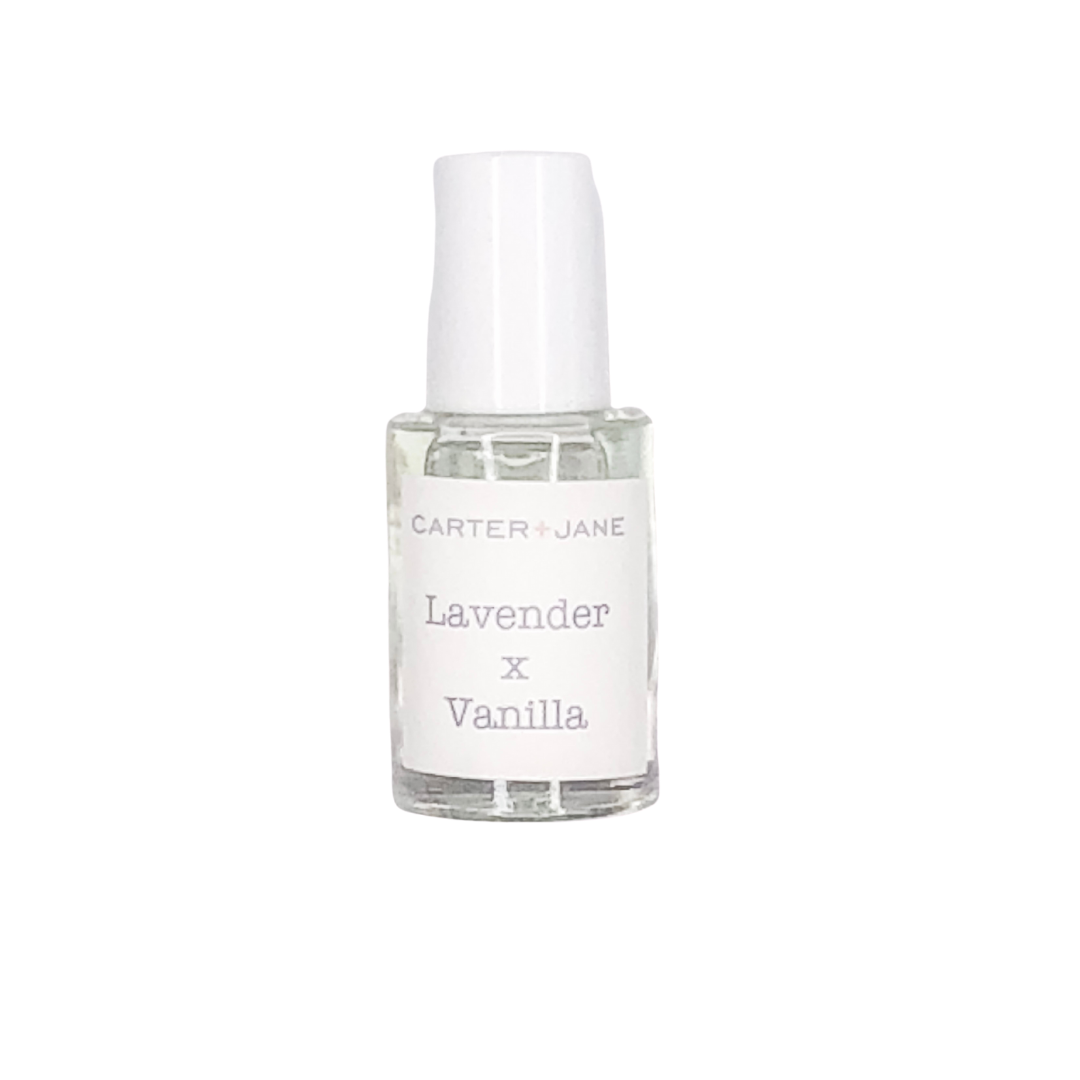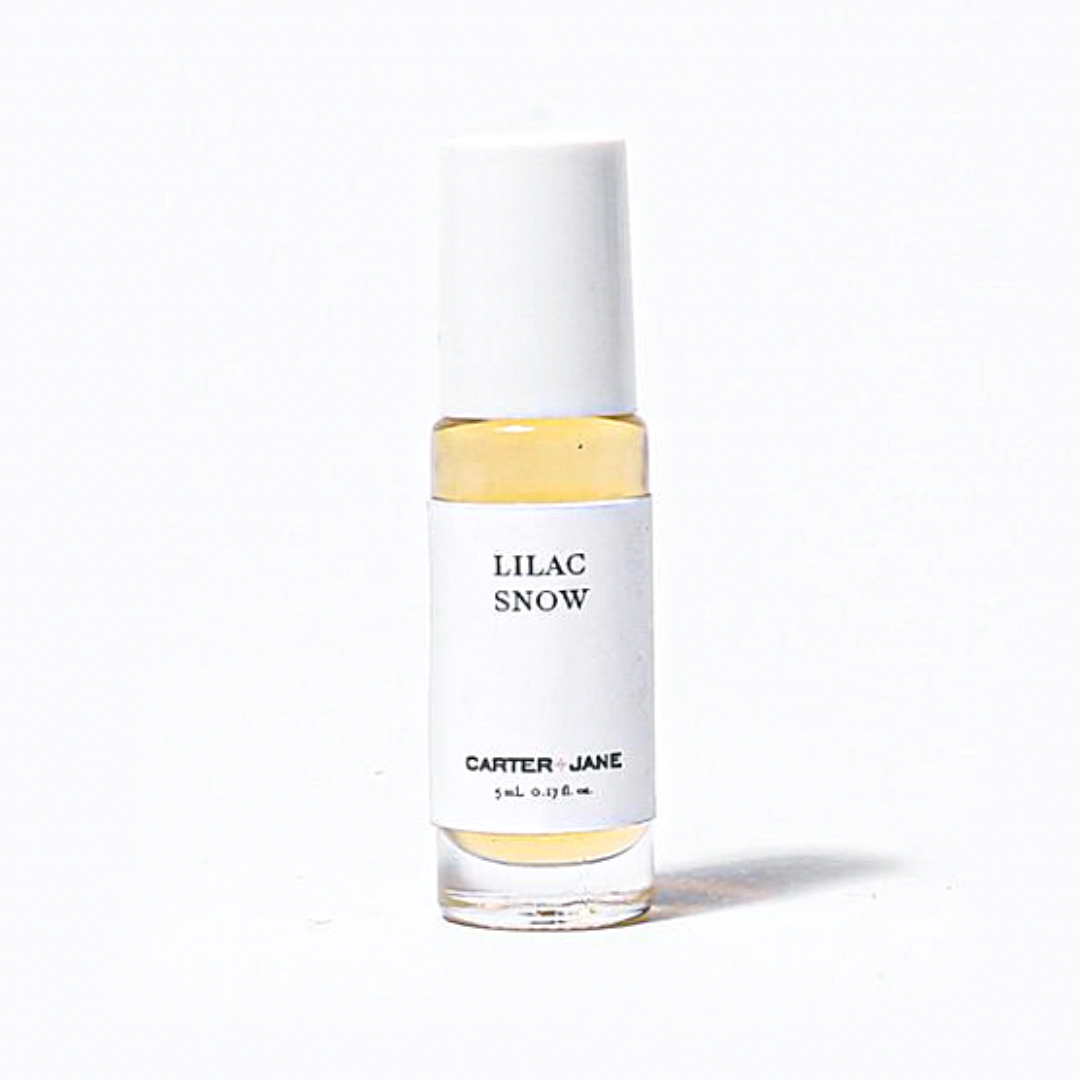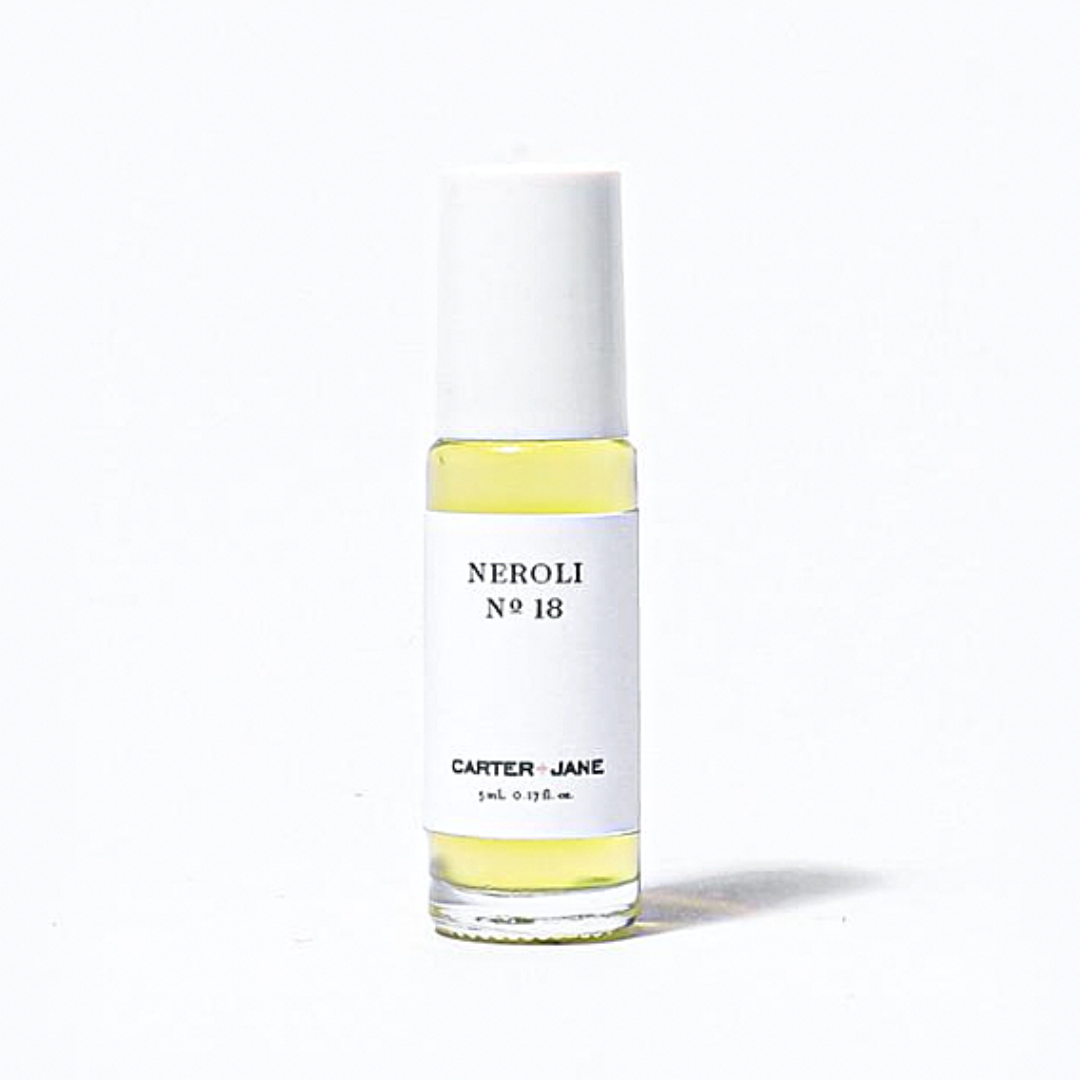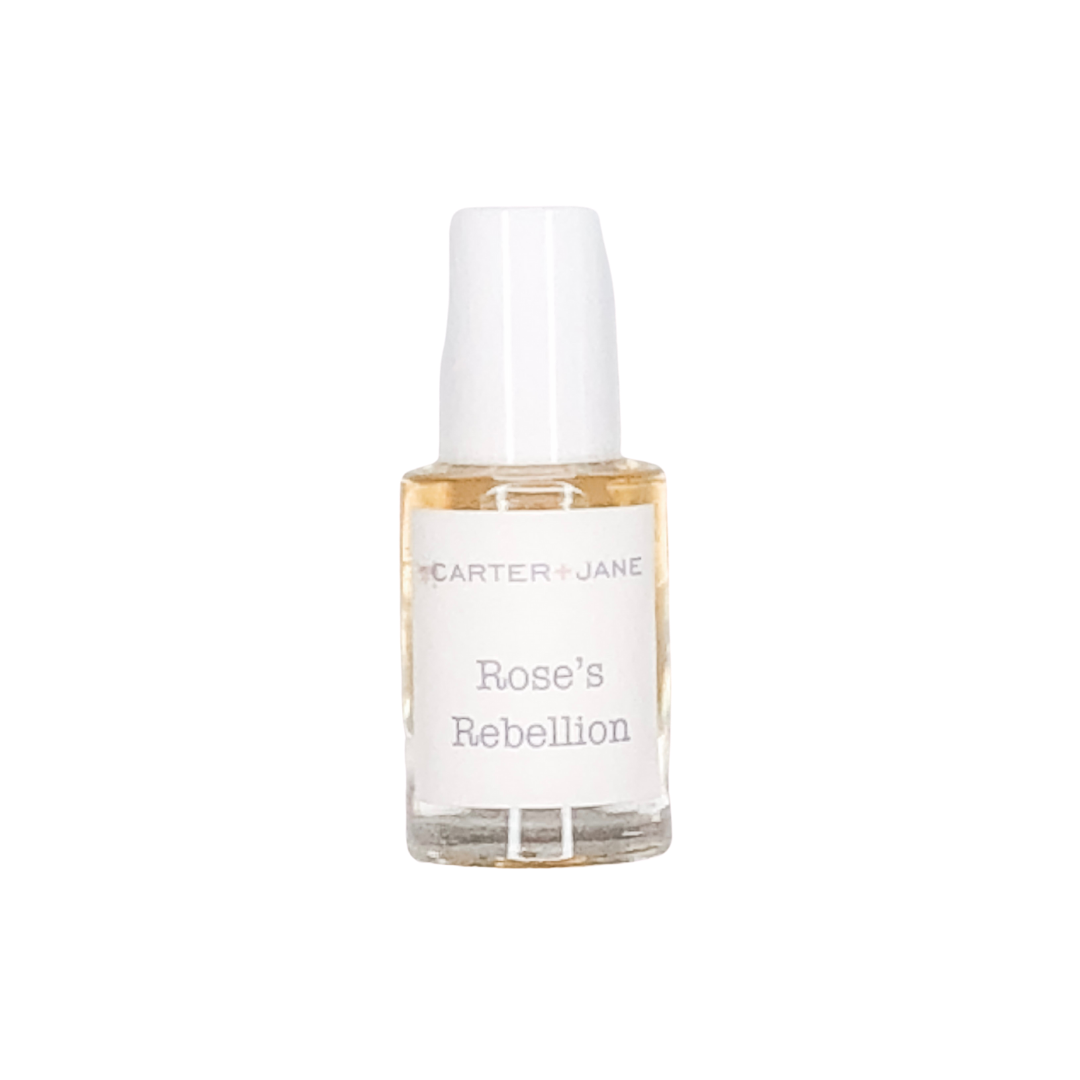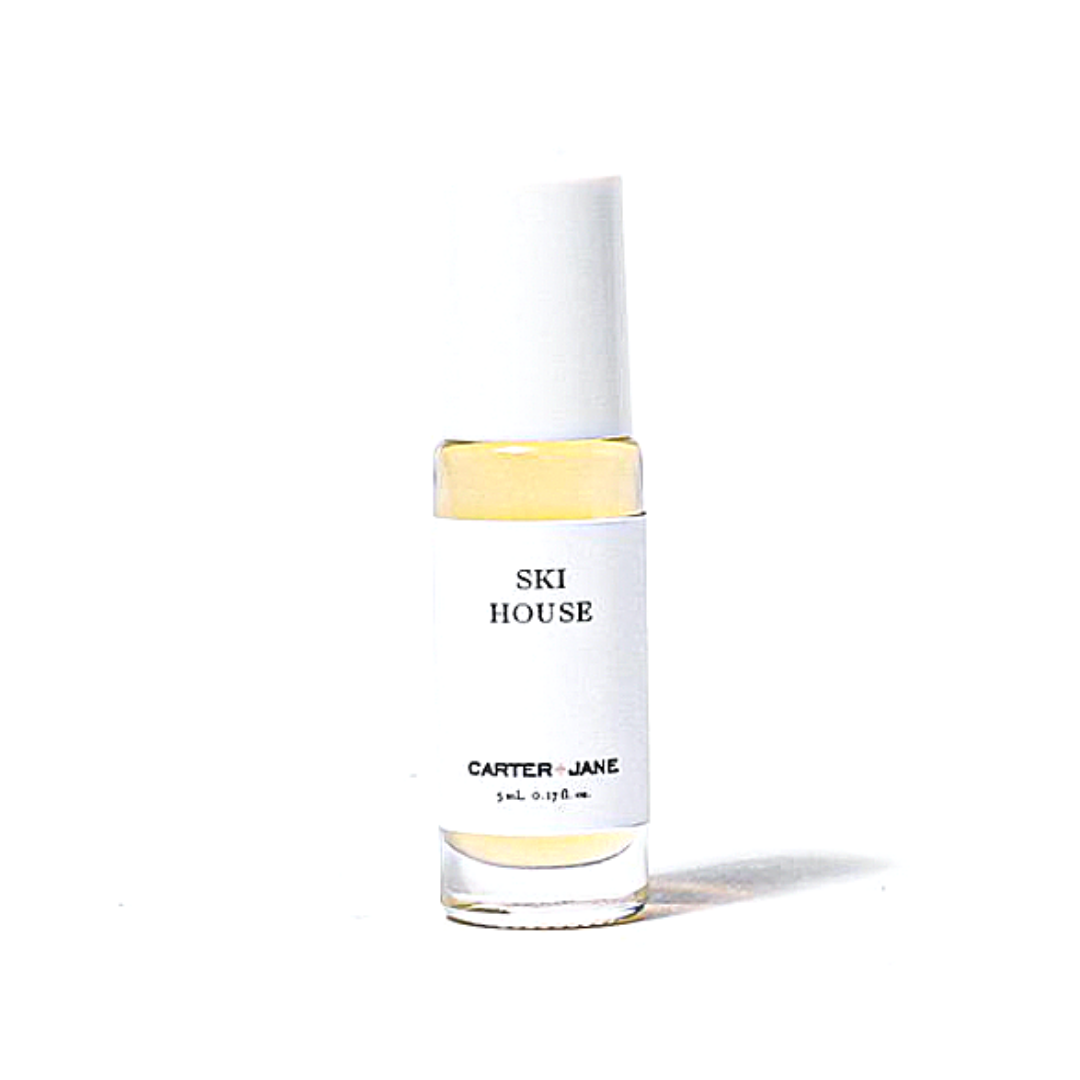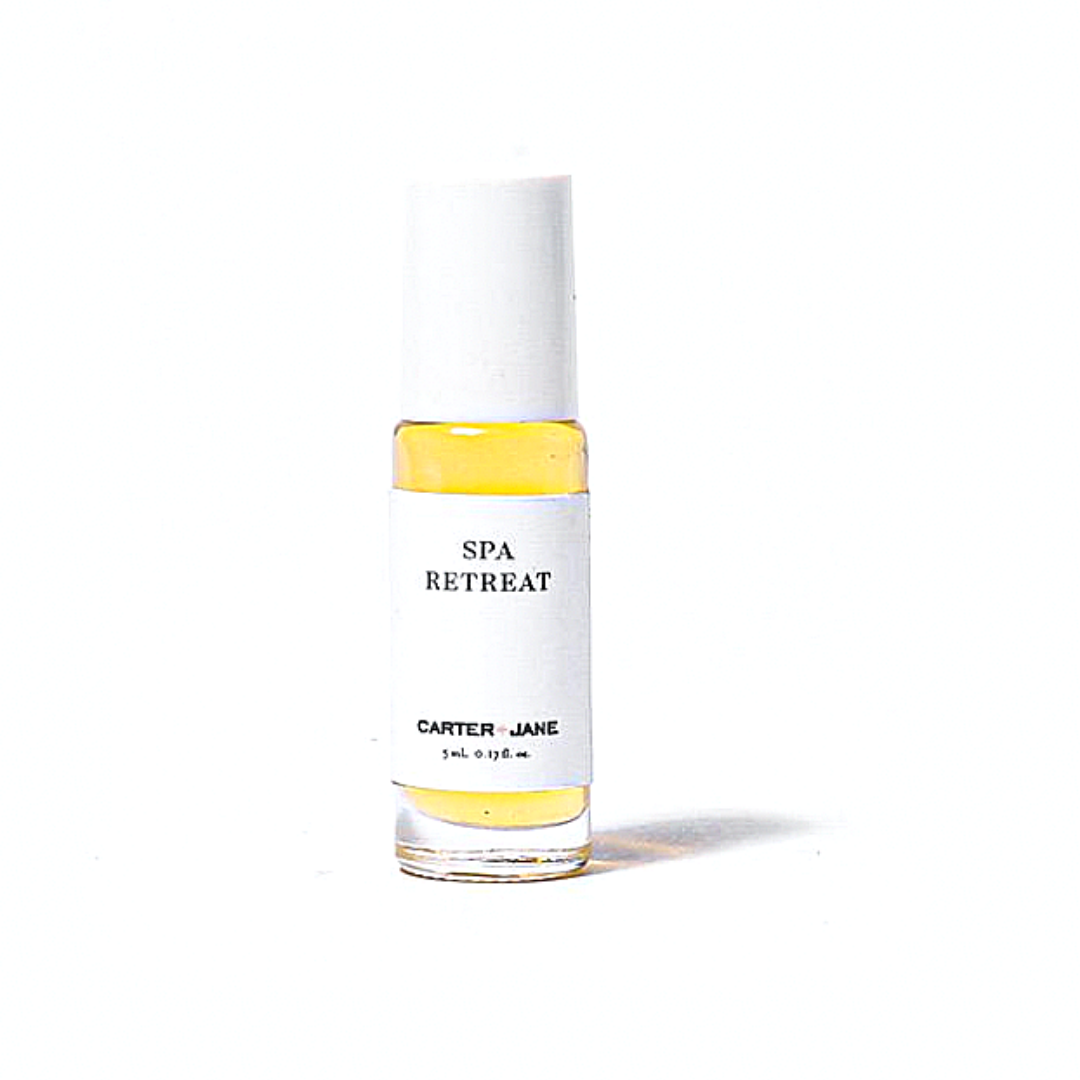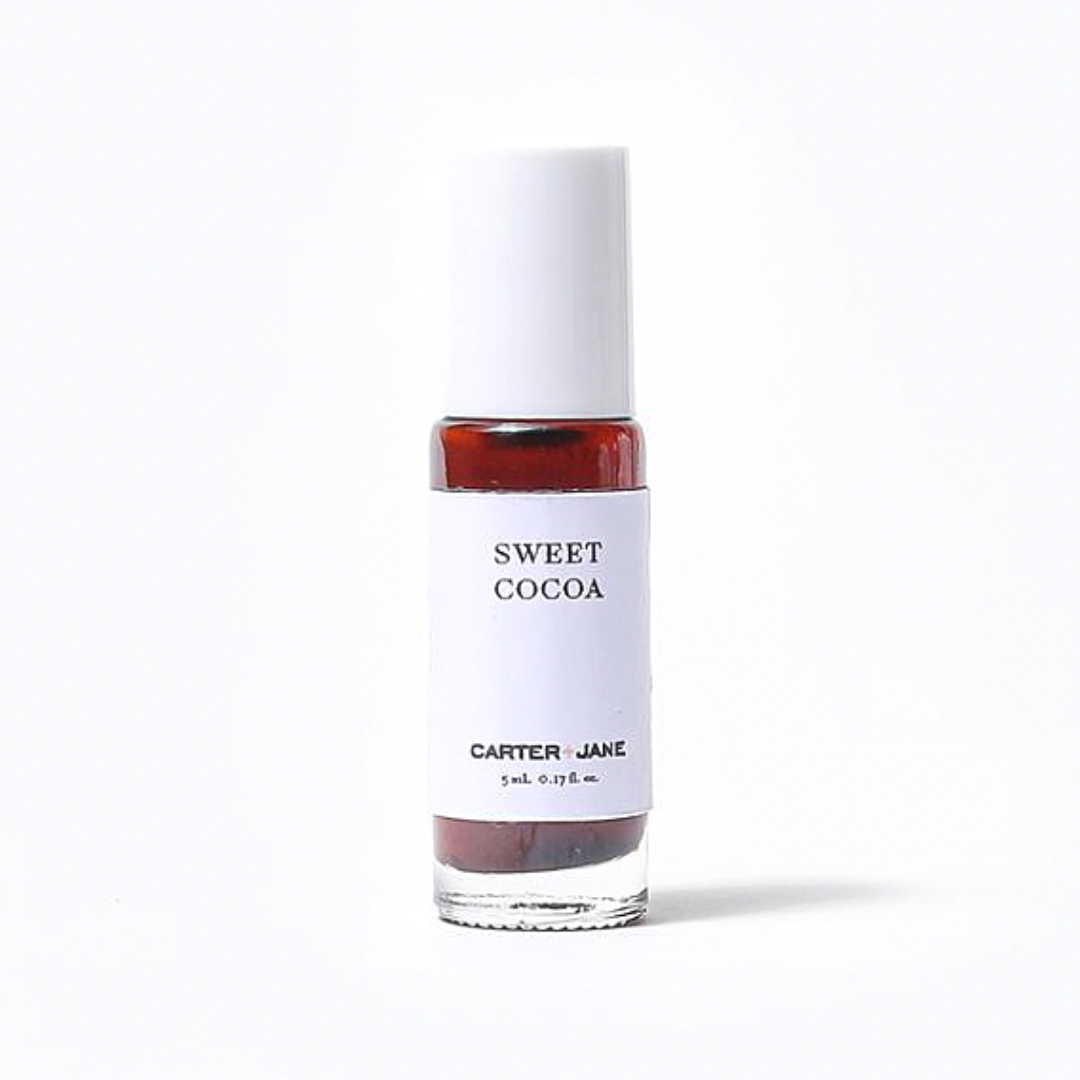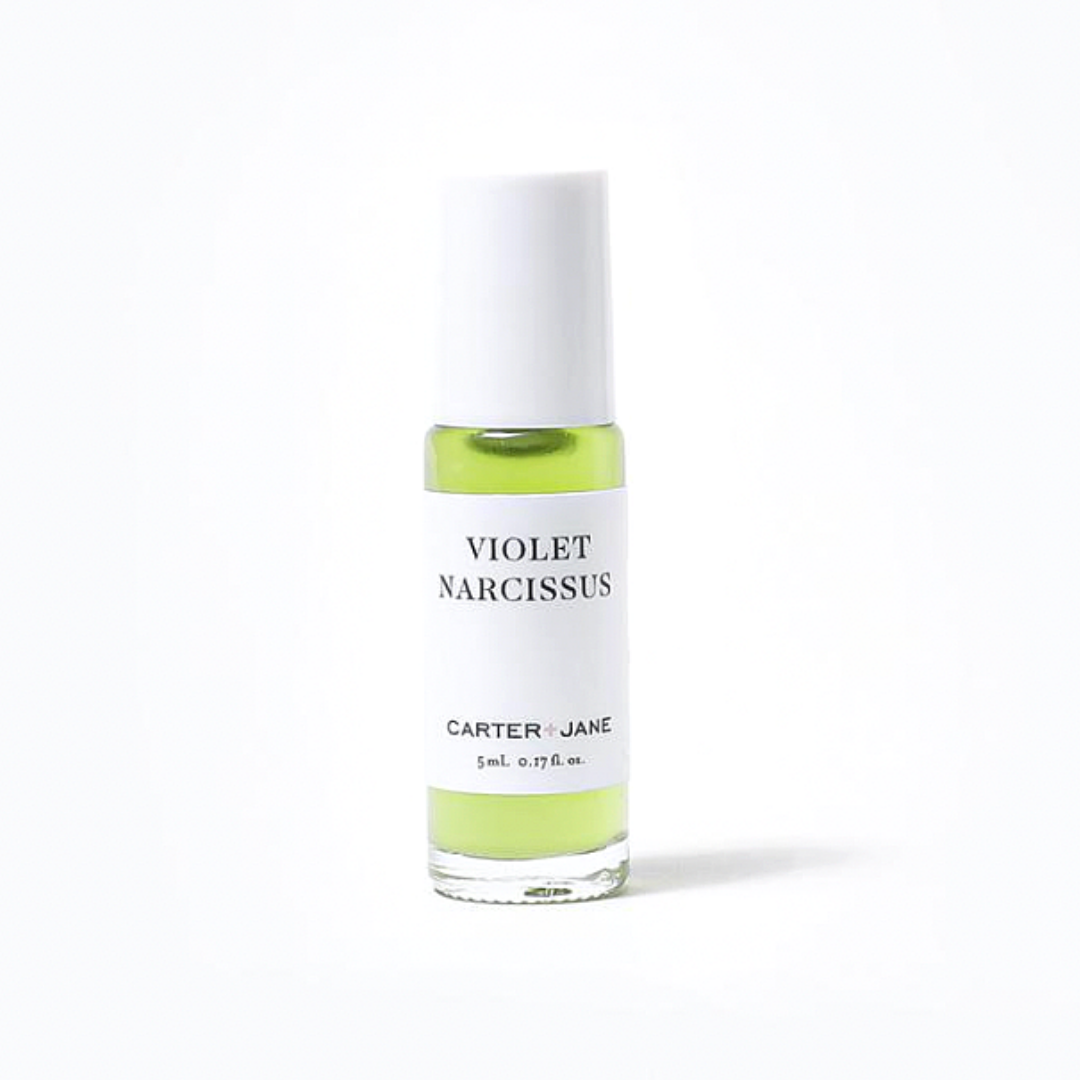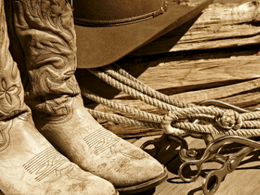 POUR HOMME
Pour Homme is dedicated to the men in our lives. We translated his strength into earthy, leather and smoky notes, achieved with a combination of Australian and royal Hawaiian sandalwood, vetiver and sacred frankincense. His rugged side is represented using woodsy and sweet-spicy notes from cedarwood and ho-wood. His sexy side is captured with the musky notes of patchouli and warmth of vanilla conveys his softer side... made with love "pour homme".
Top Notes: Vetiver, Frankincense
Middle Notes: Cedarwood, Vanilla
Base Notes: Sandalwood, Patchouli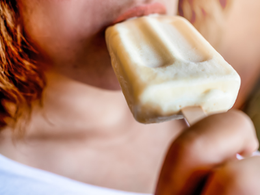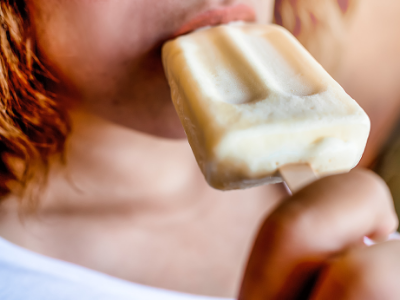 ANGELIC CLEMENTINE
...takes you on a journey to a house in the country on a warm summer's day.
You are sitting on the front porch swing and peeling a clementine. You close your eyes, feel the sunshine and summer breeze on your skin, hear childrenlaughing, running through sprinklers, with dreamsicles in hand, and you are overwhelmed with a feeling of pure joy…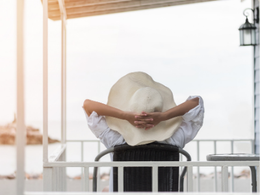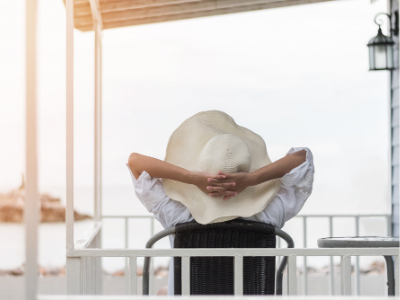 BEACH HOUSE
...takes you on a journey back to a place where your most cherished memories were created…the Beach House.
The minute you arrive, you take off running out the door then through the sand, as fast as you can, until the water tickles your toes! And when the sun starts to go down, you walk back, covered in a mixture of sand, sea and lotion.
Before entering through the old screen door, you pause…taking it all in, so you never forget this feeling of serenity…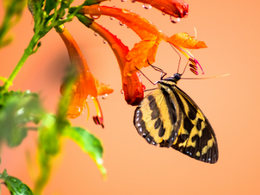 HONEYSUCKLE RESERVE
The first kiss of Spring has arrived. The air feels renewed and is filled with a rich, honey-floral aroma that only the unique combination of rain, budding flowers and sunshine can produce. You feel a lightness come over you. Much like the butterflies fluttering through the air, you, too, believe that anything is possible...a spring awakening…a metamorphosis of sorts.
A marriage of the sweet, soft scent of honeysuckle with the exotic, intoxicating aroma of jasmine...say hello to Honeysuckle Reserve. This is a limited reserve of the most stunning batch of Honeysuckle Absolute we've ever experienced, sourced from a small artisan in Northern Italy. Like all of Carter + Jane's rare ingredients, we can't promise to have this forever, but we do promise that you will relish every last drop of this exquisite oil while it lasts!
Top note: Honeysuckle
Middle note: Sweet Orange
Base note: Jasmine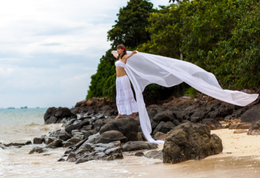 ISLAND GIRL
...you throw your hair up in a bun and hop on your Vespa. As you ride around the island you inhale the spellbinding tropical aroma...plumeria, gardenia, jasmine, ginger lily...distinctively Hawaii. You make your daily stop for your beach therapy to listen to the crash of the waves while the water kisses your not-so-perfectly polished toes...and take a moment to express gratitude for the beauty that surrounds you...Mahalo...


Top notes: gardenia
Middle notes: frangipani (plumeria) + jasmine
Base note: white ginger lily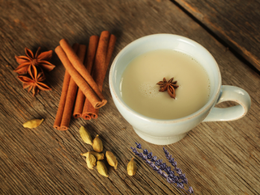 LAVENDER CHAI
...takes you on a journey home…to a place where the minute you walk in the door, you are overcome with a sense of peace and calm...to a place where you dance like nobody's watching...curl up on the couch with a warm cup of Chai or enjoy a glass of bubbly because it's five o'clock somewhere...completely free to just be you…
Top Note: Lavender
Middle Note: Vanilla
Base Notes: Cardamom and Ginger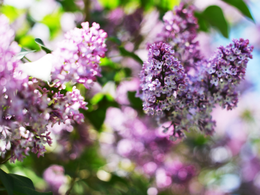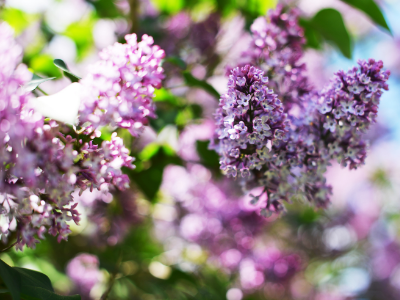 LILAC SNOW
...for one brief moment in early spring, the lilac is blooming. It's an exhilarating burst of vitality and an almost overwhelming aromatic experience. Just as quickly, that moment is gone, leaving only a fragrant trace in our memory. But as the snow melts, the lilac thrives…she reveals her truth…and the love story begins…
Lilac Snow was a passion project for Carter + Jane, as they both LOVE lilac. They went on a mission to find authentic Lilac Absolute Oil, which is extremely rare and very challenging to find. Their search took them to a very small farm in Bulgaria, where everything is hand-crafted with the utmost care and attention to detail. If you love lilacs...be prepared to fall in love with Lilac Snow!
Top Notes: Bulgarian Lilac Absolute, Jasmine Grandiflorum Absolute
Middle Notes: Bergamot
Base Notes: Egyptian Myrhh, Juniper Berry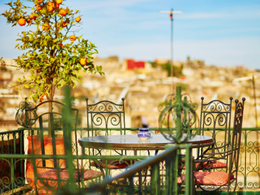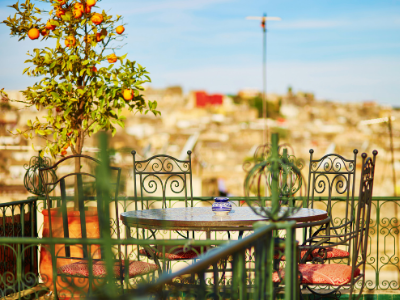 NEROLI NO. 18
...takes you on a journey inside Carter+Jane…to the aroma where it all began.
It took them 267 attempts to get this one right…but once they did, they knew they created something special!
They had a very specific place in Morocco that inspired this aroma, that they accidentally found while driving in the countryside. They saw a sign to an orange "farm" and restaurant…they knew they had to stop….and as soon as they did, they knew they had to bottle that unforgettable aroma that floated through the warm Moroccan air.
Top notes: Neroli, Sweet Orange
Middle notes: Ylang Ylang, Bergamot
Base note: Frankincense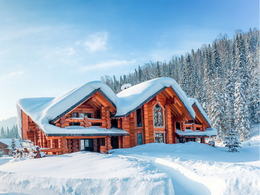 SKI HOUSE
...it's spring skiing, and fresh cypress falls on curls of sandalwood and cedarwood, bringing you back to Aspen.
The smell of snow is achieved from sacred frankincense...mimicking the aroma of the slopes.
Smoky leather notes from rare tonka bean, the tranquility of patchouli, and comforting nuances of vanilla, all take you inside the ski house…curling up on the old leather chair...warming up by the crackling fire…
Top notes: Cypress, Cedarwood
Middle notes: Frankincense, Tonka Bean
Base notes: Sandalwood, Patchouli, Vanilla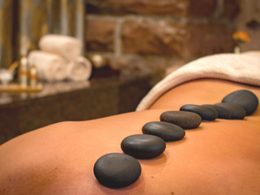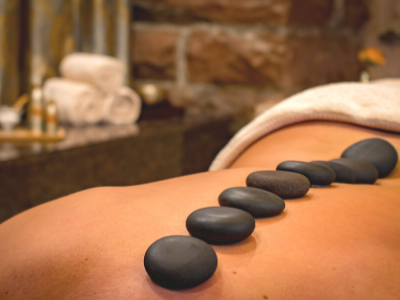 SPA RETREAT
...immediately upon entering, you take a deep breath as the aroma calms you. You slip into your robe, sip on a cup of herbal tea and prepare to be pampered. Your worries seem to magically disappear, at least for a few hours, as you finally allow your body to relax and your mind to rest. And anytime you smell that "spa" aroma you are instantly reminded of that feeling of pure relaxation, a quiet mind, a content heart...
Top notes: Sweet Orange + Lavender
Middle notes: Ylang Ylang + Bergamot
Base notes: Rosemary + Peppermint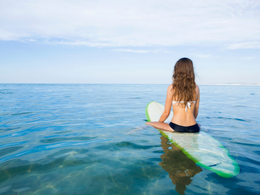 SURFER GIRL
"She who dances with the waves. All your worries are literally washed away as you focus on nothing but the ride…the feeling of being one with the water and the earth. And even when the surf is flat, the ocean aroma remains with you…reminding you to just breathe and enjoy the ultimate ride we call life."
We capture the ocean air aroma with Australian blue tansy and algae, that indescribable smell of sunshine with lemongrass and honeysuckle and the beachy-sandy aroma with bergamot and rosewood.
Top notes: Blue Tansy + Lemongrass
Middle notes: Honeysuckle + Bergamot
Base note: Rosewood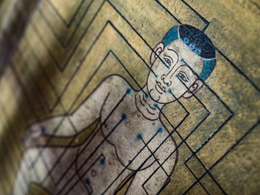 TRI-DOSHA
...recorded more than 5,000 years ago in Sanskrit, Ayurveda is still celebrated today as a leading natural and holistic approach to health and beauty, with the goal to restore balance to the body, mind, and spirit. Tri-Dosha incorporates traditional Ayurvedic herb extracts and oils to restore balance and glow to your skin while providing a calming and soothing effect on your overall well-being. This luxury formula is suited for all Doshas (your Ayurveda type/life force).
Top Note: Eucalyptus
Middle Notes: Clementine + Ylang-ylang
Base Note: Patchouli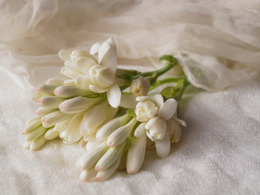 TUBEROSE VANILLA
...in Victorian times, tuberose symbolised 'dangerous pleasure' and voluptuousness. In different parts of the world, tuberose is known for its aphrodisiac powers.
In complete contrast, there's vanilla. Vanilla doesn't just smell warm, sweet and delectably comforting, its aroma brings us back to a time of innocence.
Tuberose and vanilla represent the two sides that so many of us have...the angel on one shoulder and the devil on the other. It's truly a tale as old as time. So...Carter + Jane decided to combine the two most contrasting aromas they could find...and the result?
Pure and utter magic...
Top notes: Tuberose
Middle and Base notes: Vanilla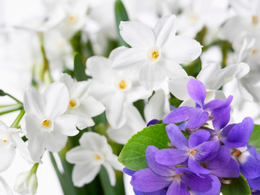 VIOLET NARCISSUS
Violet, an ethereal aroma of both green, herbaceous notes as well as light floral ones, is combined with the legendary white flowers of the Narcissus poeticus, associated with the Greek legend of Narcissus, to create this very rare, captivating aroma which can almost make you understand how the legendary beauty fell in love with his own reflection….
Carter + Jane have been working on the perfect green floral aroma for years...and now that they have it we are obsessed! They sourced their breathtaking Violet Leaf Absolute from Egypt (known for the most aromatic Violets) and they journeyed to France to find they delicate yet intoxicating Narcissus Absolute. The combination of these two exquisite and rare, luxury aromas is something you simply have to experience to understand for yourself!
Top note: Violet
Middle notes: Violet + Narcissus
Base note: Narcissus

HOW TO USE:
Apply to your pulse points any time you need a pick-me-up. In several formulas, you may see sediment at the bottom. This is normal as Carter + Jane only uses organic ingredients; shake as needed
All aromas are in a 5 mL glass rollerball bottle.
FULL INGREDIENT LIST:
The beautiful aromas come from a unique formulation of exquisite, organic essential oils and are comprised of:
Angelic Clementine: grapefruit + vanilla CO2 extract + clementine
Beach House: Australia sandalwood + Bulgarian lavender + vanilla + lemongrass + bergamot + grapefruit + rosewood + rockrose
Honeysuckle Reserve: *grape seedoil + *vitamin e oil+ honeysuckle absolute + jasmine grandiflorum absolute + *sweet orange essential oil
Lavender Chai: *grape seed oil + *vitamin e oil + jojoba oil + *Bulgarian lavender + vanilla + *cinnamon leaf + *star anise, + *cardamom + *ginger
Island Girl: *grape seed oil + *vitamin e oil + *frangipani absolute + *gardenia absolute + *jasmine grandiflorum + white ginger lily absolute

Lilac Snow: lilac absolute + jasmine grandiflorum absolute + Egyptian myrrh + juniper berry + bergamot
Neroli No. 18: sweet orange + neroli + bergamot + ylang ylang + frankincense
Pour Homme: *grapeseed oil + *vitamin E oil + sandalwood seed oil + jojoba oil + Australian sandalwood + royal Hawaiian sandalwood + *atlas cedarwood + *ho wood + *vanilla + *frankincense + *patchouli + *vetiver
Ski House: Australian sandalwood + cypress + atlas cedarwood + frankincense + patchouli + tonka bean absolute + vanilla
Spa Retreat: *grape seedoil + *vitamin e oil+ *sweet orange + *Bulgarian lavender + *Japanese peppermint + *bergamot + *rosemary + *ylang ylang
Surfer Girl: *grape seedoil + *vitamin e oil+ algae oil (algae/tocopherol blend) + *Australian blue tansy + *lemongrass + *bergamot + honeysuckle + rosewood
Tri-Dosha: *grape seedoil + *vitamin e oil+ *clementine + *eucalyptus + *patchouli + *ylang ylang
Tuberose Vanilla: tuberose absolute + vanilla CO2 extract
Violet Narcissus: *grape seedoil + *vitamin e oil+ violet leaf absolute + French narcissus absolute
The Benefits of THE EVERYTHING OIL™
TO YOUR SKIN ARE VAST, AND IN OUR OPINION, QUITE MAGICAL.
Made with organic, sustainably sourced, cold pressed prickly pear seed oil and proprietary A3 Concentrate, THE EVERYTHING OIL™ benefits everyone.
This rare oil is unrefined, gluten-free, and formulated without water, alcohol or silicone.
Carter + Jane brings you beautiful, efficacious, organic products that are good for people, the planet, and animals. Always.
We know you will love it!
What are people saying about ORGANIC AROMA?
★ ★ ★ ★ ★
I Am FLOORED With Lilac Snow!!!

"I've never experienced an aroma even remotely like it...it's simply out of a dream, breathtakingly good! An as always with your products, my skin looks and feels like silk! XOXO"

- Hanna O.

★ ★ ★ ★ ★
Favorite scent yet!

"...I think Ski House might be my absolute favorite scent of all of them, especially for the winter season."
- Krista
★ ★ ★ ★ ★
Beach house aromayumyum
'It is wonderful takes me relaxing in the beach instantly!! Love love it and bought lots of it!!!"
- Dianne OD
★ ★ ★ ★ ★
perfect smell
"The only reason I am writing this review because how much husband loves it. He comments all the time whenever i have it. Makes me feel really happy. Thanks for making those!!"
- Jenny Willshire