Taramar
PURIFYING TREATMENT
⭐⭐⭐⭐⭐
The Best!
"Been using this product for over a month – it's great! I have tried many brands but this one is the very best." - Helga Gudmundsdottir
TARAMAR Purifying Treatment is a potent algae cleansing oil that provides antioxidation and a skin firming effect.
Leaves your skin sparkling clean, smooth and firm.
A delicate oil blend for all skin types. Especially suitable for sensitive skin.
30 ml / 1oz
WHAT IT DOES
This multifunction cleanser is extremely nourishing and leaves skin soft to the touch.
Proven by an independent lab to soften, brighten, and deeply cleanse the skin
Improves radiance and hydration
Removes dirt, bacteria and other impurities
Gently removes makeup with ease
Evens skin tone and creates a youthful glow
Strengthens and conditions the skin
Can calm itchy, irritated skin due to eczema and psoriasis
The scent alone can lift a tired soul and prepare it for bed.
Taramar had the efficacy of the Purifying Treatment tested by an independent French laboratory, Dermscan. During this scientific testing, 35 women aged 45-65 applied the Purifying Treatment to their facial skin 2x/day for 83 days. After 28 days, their skin was softer, brighter and deeply cleansed. It also was quenched, infused with moisture, and radiant. At the end of 84 days, their complexion was dramatically improved and showed evidence of detoxing for clear, healthy skin.
7% increase in firmness of skin
6-11% increase in hydration rate
Significant detox effects (decrease of olive color)
Increase in homogeneity (even complexion, after 56d)
Significant improvement in radiance and illumination (after 28d)
Significant improvement in fineness of skin texture (after 84d)
Significant improvement in beige and pink colors (after 28 d)
Significant decrease in redness (after 28 days)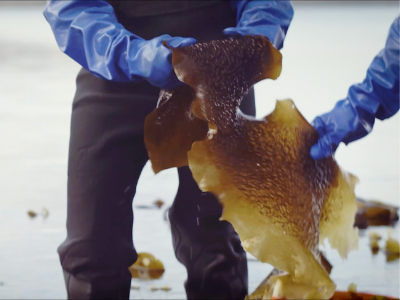 KEY INGREDIENTS
Alaria Esculenta Extract -

also known as winged kelp, this seaweed stimulates collagen production, restores elasticity and suppleness, and prevents the degradation of collagen and elastin.

Apricot Kernel Oil

- anti-inflammatory, moisturizing and soothing

Angelica Archangelica Extract

- brightens and evens skin tone, reduces oxidative stress, optimizes cellular functions so skin becomes firmer and more supple, helps to increase collagen and elastin

Agonis Fragrans Branch / Leaf Oil

- antimicrobial, powerful balancing properties, helps to fight bacterial, fungal and viral infections.

HOW TO USE:
Pump 1 or 2 pumps into your palm. Apply in circular motions to your face and neck with your fingertips. Allow it to sit for 1-2 minutes for the deep cleansing effect to take place. Remove with a warm, wet washcloth.
For skin conditioning, re-apply the oil and leave it on for 1-2 hours, or overnight. To improve dry skin, do this 1-2 times a week.
FULL INGREDIENT LIST:
Prunus Armeniaca Kernel Oil *, Alaria Esculenta Extract **, Angelica Archangelica Extract *, Squalene, Di-PPG-2 Myreth-10 Adipate, Algae Oil, Tocopherol, Helianthus Annuus Seed Oil, Agonis Fragrans Branch / Leaf Oil, Limonene ** *, linalool ***
* Organically certified, ** Pure wild source, *** Natural component of essential oils

Marine Biology Meets Food Science.
And an Ultra-Pure Skincare is Born.


TARAMAR USES SCIENCE TO UNVEIL NATURE'S SECRETS.
THE RESULT:
RAPID IMPROVEMENT OF YOUR SKIN THAT CAN BE SEEN WITH THE NAKED EYE.

Decades of research, led by the founders, lie behind the development of Taramar.
Using science, they have isolated powerful bioactive compounds from seaweeds and organic plants grown in the pristine country of Iceland.
They have replaced all toxic or harmful ingredients with beneficial ingredients. And developed a safe and natural preservation system called No-ToxTM
as well as an innovative delivery system (ActiveTransferTM) that sends their fragile bioactive ingredients right where you need them.
IMAGINE A SKINCARE SO PURE YOU CAN EAT IT!
THAT'S TARAMAR.
We know you will love it!
What are people saying about PURIFYING TREATMENT?
★ ★ ★ ★ ★
In love!
"After using Taramar products for a week, my skin is absolutely in love with them…it's like my skin absorbs it all and leaves it baby soft, with this beautiful glow'"
- @sandrad2711
★ ★ ★ ★ ★
Glowing!
"I have never had a natural skincare product so gentle and effective on my sensitive skin. Since I am a skincare enthusiast, I tend to notice quickly the impact of different products on my skin. Perhaps it's a coincidence of several factors but I don't remember wearing this little make-up during the past 10 years as I have during using and after finishing the serum.
My skin is glowing, looks amazing and healthy, plump and I have received so many compliments about it. True, I am still 32 and don't damage my skin very much, but I can see the effects of aging still. Somehow my face is not so red anymore even after a big temperature change (after sauna or a hot shower) and the skin doesn't pull and flake as usually during winter. So overall, I am very thankful of your hard work and the purity of the products you've created."


- Dolores Daniel