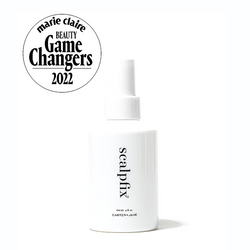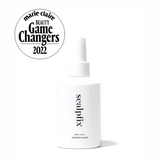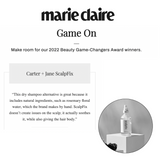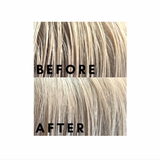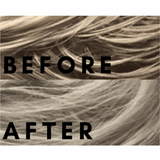 Wow.

"I have no idea how this works or why, but it is one of the only produces I've found to help with my anxiety-induced hair issues. Amazing." - JACLYN
Introducing SCALPFIX™ by Carter + Jane, 
the ground-breaking healthy + effective dry shampoo alternative.
Scalp is skin. Scalp health = hair health.
It's time to ditch the dry shampoo once and for all! 
Made with love by Carter + Jane, the results-driven organic skincare experts.
Scalpfix™ can be used as a healthy, more effective alternative to dry shampoo. It is also great for skin/scalp/hair pickers and pullers to soothe and nourish any problem areas on your scalp. Scalpfix™ is so gentle (yet effective) it can even be used as a skin toner/refresher. 
Comes in a glass 4 oz 120 mL spray bottle.