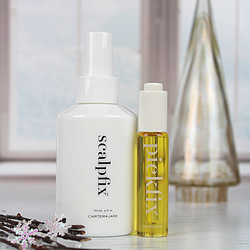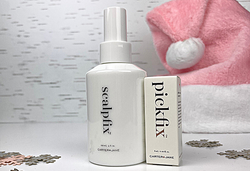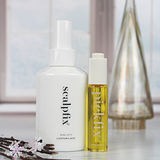 Carter + Jane
SCALPFIX™ / PICKFIX™ DUO
Our two most popular products from  Carter + Jane, SCALPFIX™ and PICKFIX™, together at last.
SCALPFIX™

 
is
the ground-breaking healthy + effective dry shampoo alternative.
Scalp is skin. Scalp health = hair health. 
It's time to ditch the dry shampoo once and for all! 
Scalpfix™ can be used as a healthy, more effective alternative to dry shampoo. It is also great for skin/scalp/hair pickers and pullers to soothe and nourish any problem areas on your scalp. Scalpfix™ is so gentle (yet effective) it can even be used as a skin toner/refresher. 
PickFix™ is formulated with certified-organic, cold-pressed pomegranate seed oil (one of the highest sources of vitamin e in a plant oil), along with the award-winning The Everything Oil™ (organic prickly pear seed oil + A3 Concentrate: organic sweet almond oil, organic aloe vera and organic avocado oil). Coupled with the power of organic Roman Chamomile, Lavender, Tea tree and Eucalyptus essential oils, PickFix™ is your new go-to emergency skin fix.
Choose 6 ml or 15 ml PickFix with your ScalpFix.