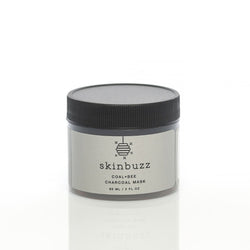 Skinbuzz
COAL•BEE CHARCOAL MASK
★ ★ ★ ★ ★
Charcoal mask
"Love the charcoal mask, goes on well and skin feels great afterwards. Great product, will get more." - Bernadette S.

Coal•Bee Mask gently purifies, deep cleans and exfoliates, giving you a healthy glow.  It's safe for sensitive acne-prone skin and can be used twice a week.  
Tip - Use the mask right before the shower for an easy rinse. 
2 oz.