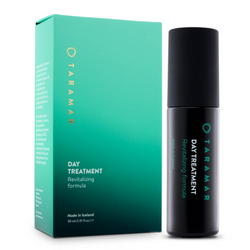 This delicate and infinitely luxurious cream will both nourish and reactivate your facial skin.
Packed with organically derived anti-oxidants and liposomal Q10, this emulsion will boost the energy of your dermal cells and support and stimulate healthy metabolic activity of your skin.
The outcome is immensely satisfying, an elastic radiant skin, perfectly balanced with a love-to-touch texture.
The Day Treatment won a bronze prize as the Best Moisturizer in the UK Global Makeup Awards 2021.

30 ml / 1.0 oz