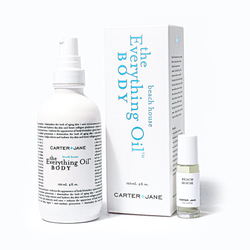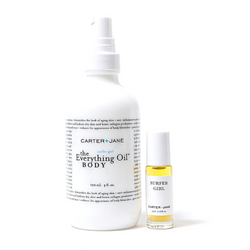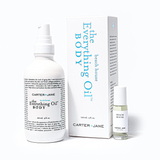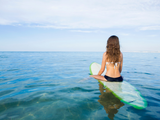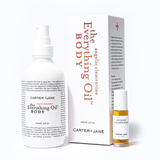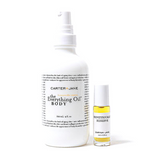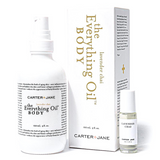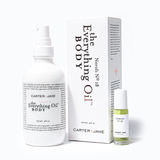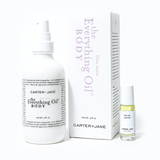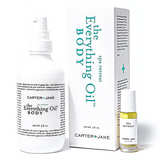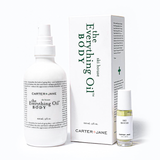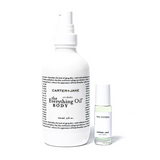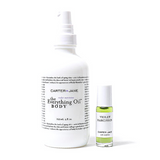 Carter + Jane
THE EVERYTHING OIL™ AROMA + BODY BUNDLE
The Everything Oil™ Body is vegan, cruelty-free, gluten-free, cold-pressed, organic and formulated without water, alcohol or silicone. This is a revolutionary skin care product that replaces the need to use body moisturizers, serums, cellulite creams and even fragrance. You can also use it as a hair oil to add a glossy shine!

And the smell…something dreams are made of…
Aroma is so important in helping us remember stories from our past, connecting us to nature, making us feel at home wherever we are. It even helps us feel connected to something bigger than ourselves. 
Carter + Jane blended their passion for skin care with their love of natural aromas, into their new line of beautiful scent journeys!
BODY OIL. 4 oz. / 120 ml
All aromas are in a 5 mL glass rollerball bottle.