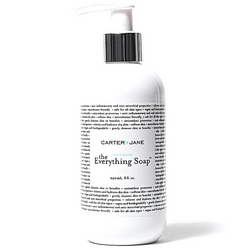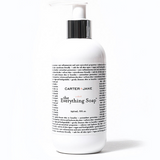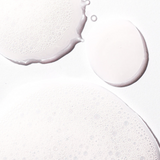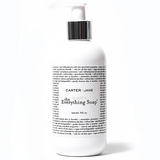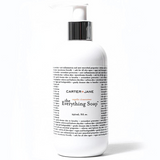 Carter + Jane
THE EVERYTHING SOAP™
The Everything

 

Soap

™
is formulated with certified-organic and naturally-derived vegan ingredients.
Its biodegradable, cruelty-free ingredients pose no threat to the environment or to animals. They are completely safe and non-toxic for use on humans of all ages.
Carter + Jane never use synthetic preservatives, thickeners, or foaming agents, which are harmful to your skin health and, in their opinion, completely unnecessary.
And unlike most soap on the market,
The Everything Soap™
doesn't strip away your skin's microbiome...the good bacteria on your skin to protect you from pathogens that could negatively affect your skin and overall health. 
8 oz/240 mL recyclable white pump bottle