The New Gold Standard for Looking Ageless


Ever since Skinceuticals brought out their C, E Ferulic serum in 2005, it quickly became a fan favorite of customers, estheticians and dermatologists.
It's known as the gold standard for anti-aging due to it's key combination of anti-oxidants vitamins C & E and Ferulic acid. And because - it works. 
It's great for reducing oxidative damage from the sun, pollution, ozone, and pretty much everything else you walk through but don't see during the day.
But it does come with an unfortunate aroma. Yep, it smells like hot dog water.
Some of us can get past the smell. It does dissipate eventually. And the results are certainly worth it.
But now, 17 years after the introduction of C,E Ferulic, there has to be a better way. Or at least something that works as well but doesn't smell so bad. Right?
Right!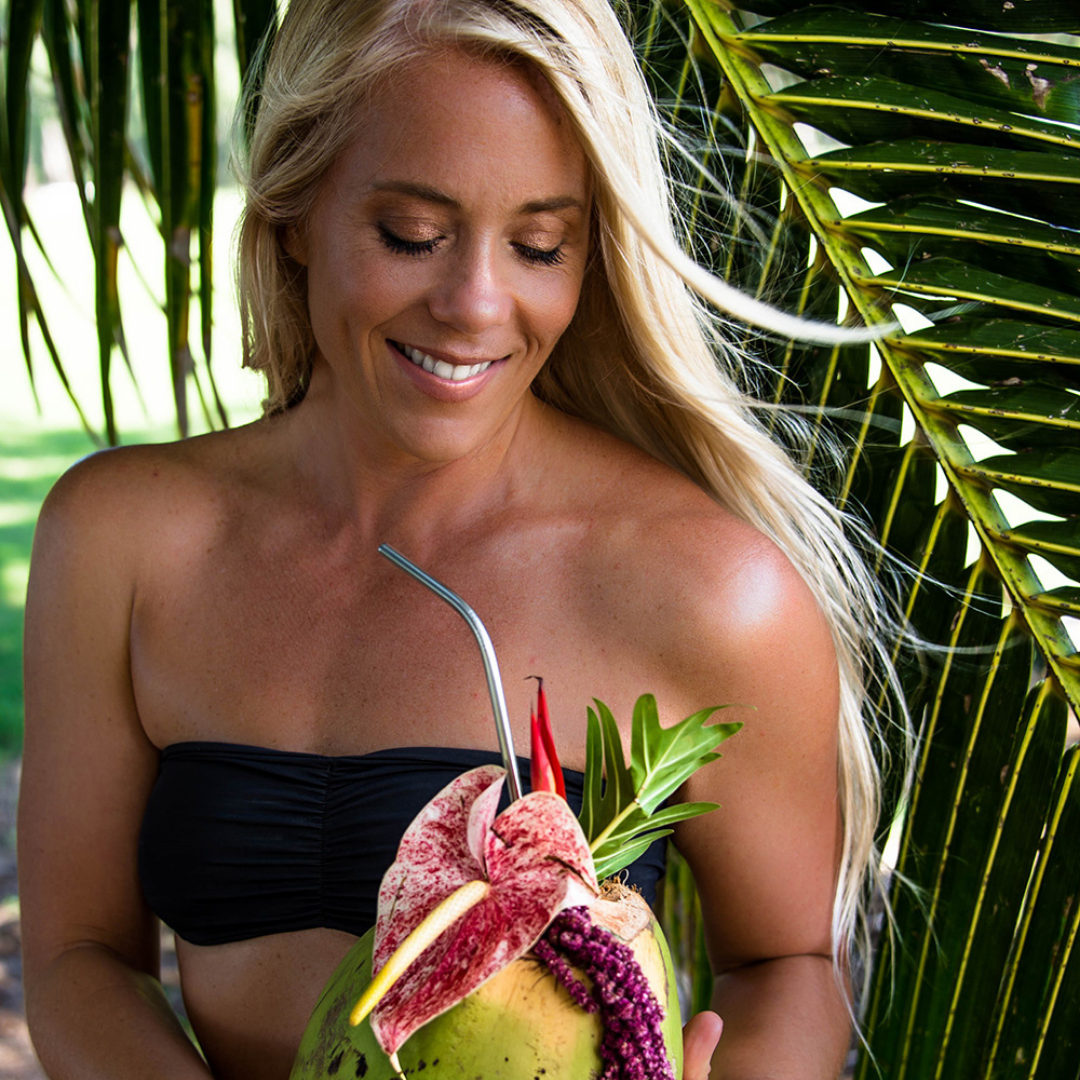 Enter O'o'Hawaii's Golden Nectar. It also contains C,E and Ferulic, plus sodium hyaluronate for plumping. It neutralizes free radicals and protects against oxidative stress in your skin. It helps to improve fine lines, wrinkles and sun related damage. Including melasma and hyperpigmentation from sun.
But there are three reasons why I believe it's the NEW holy grail of anti-aging - and that's because (drum roll please…)
It absorbs quickly and doesn't leave you sticky.
It works FAST - you'll see results in just 3-4 days!
It smells heavenly! No more hot dog water!
Holly Harding is the founder of O'o Hawaii and a certified holistic health and nutrition coach. She lives in Hawaii, and was unwilling to give up her surfer-girl lifestyle. So she created O'o Hawaii to help her own skin combat the effects of sea and sun that come with an active, ocean life.
When we were discussing her products, she mentioned that she loved C, E Ferulic - and so do I, so we know we are soul sisters! But like me, she wasn't a big fan of the aroma. Her goal for her serum was something that worked as well or better, and smelled amazing.

She did it! She found a way to incorporate the holy trinity of actives, along with the superpower of ingredients grown in the rich, volcanic soil of Hawaii.
Like pineapple fruit extract and bromelain for exfoliation. You'll remember that regular, gentle exfoliation is one of our pillars for strong, healthy skin.
Aloe vera to soothe and hydrate.
Rose quartz crystals to increase circulation and impart a beautiful glow.
Hawaiian red algae, 6,000X stronger than Vitamin C. Shown in peer-reviewed studies to be nature's most powerful antioxidant.
Her formulas are highly concentrated with no cheap, purposeless fillers. No synthetic ingredients, artificial fragrances or perfumes. That's how we like it!
And here's what our customers have to say.
⭐⭐⭐⭐⭐
I absolutely love this serum!! It smells heavenly and instantly sinks deeply into my skin with no heaviness or greasiness at all. I use this every morning now. I tried another Hawaiian serum, but it doesn't compare to this little gem!! My skin looks brighter and healthier. I've only just changed my serum in my routine, so it has to be this that is helping me. I'm definitely buying it again!
Pam (verified owner)
⭐⭐⭐⭐⭐
Absolutely has helped fade the age and sun spots on my face!!
Cathy Shanley (verified owner)
⭐⭐⭐⭐⭐
My face feels so smooth and I can tell a difference in my skin tone. I think I'm addicted!
Janet Coile (verified owner)
So if you're looking for a healthy way to stay ageless and smell nice, look no further than Golden Nectar!
To your beautiful skin,
Susie:)
Susie Kuse is Passionate About Great Skin and Co-Founder of Indie Beauty Market. She has been in the spa and beauty industry since 2002. She loves to help people understand that a little daily self-care goes a long way toward great skin, health, beauty and happiness. And it's important to keep your products safe, effective, healthy, clean, sustainable and ethical.