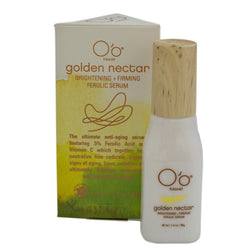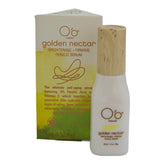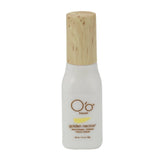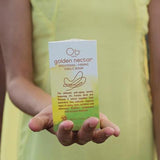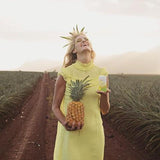 O'o Hawaii
GOLDEN NECTAR BRIGHTENING + FIRMING FERULIC SERUM
⭐⭐⭐⭐⭐

Golden Nectar helps tighten, brighten and reduce visible signs of aging. It reduces melasma and dark spots. It neutralizes free radicals and protects against oxidative stress. It evens out texture. It even works as a spot treatment for acne!
This high-performance, miracle serum is all the buzz with its highly concentrated, triple boosting complex of Ferulic Acid, Sodium Hyaluronate and Sea Buckthorn Vitamin C. 
Rose quartz crystals increase circulation. Plump and nutrient-rich Hawaiian-grown algae and noni repair at the cellular level and destroy free radicals for truly golden results.

40 ml / 1.4 oz   Aroma: Hawaiian Sandalwood & Italian Bergamot