Want the Truth About That Retinol Sandwich?
I was surprised too...
Hello Beauty,
Retinol "sandwiching"… it's all the rage on #BeautyTok right now.
But does it really work?
If you've used retinol before, you may have experienced some of its less-pleasant side effects like irritation, dryness, flaking, and peeling. To counter those effects, some skincare experts recommend creating a retinol "sandwich" by applying a layer of moisturizer before and after you apply your retinol.
Even though this "sandwiching" method has been around for years, it really took off once TikTok got a hold of it. And now, there are a lot of skincare influencers and enthusiasts who swear by it.
But before you start making your own retinol sandwich, there is one thing you need to keep in mind.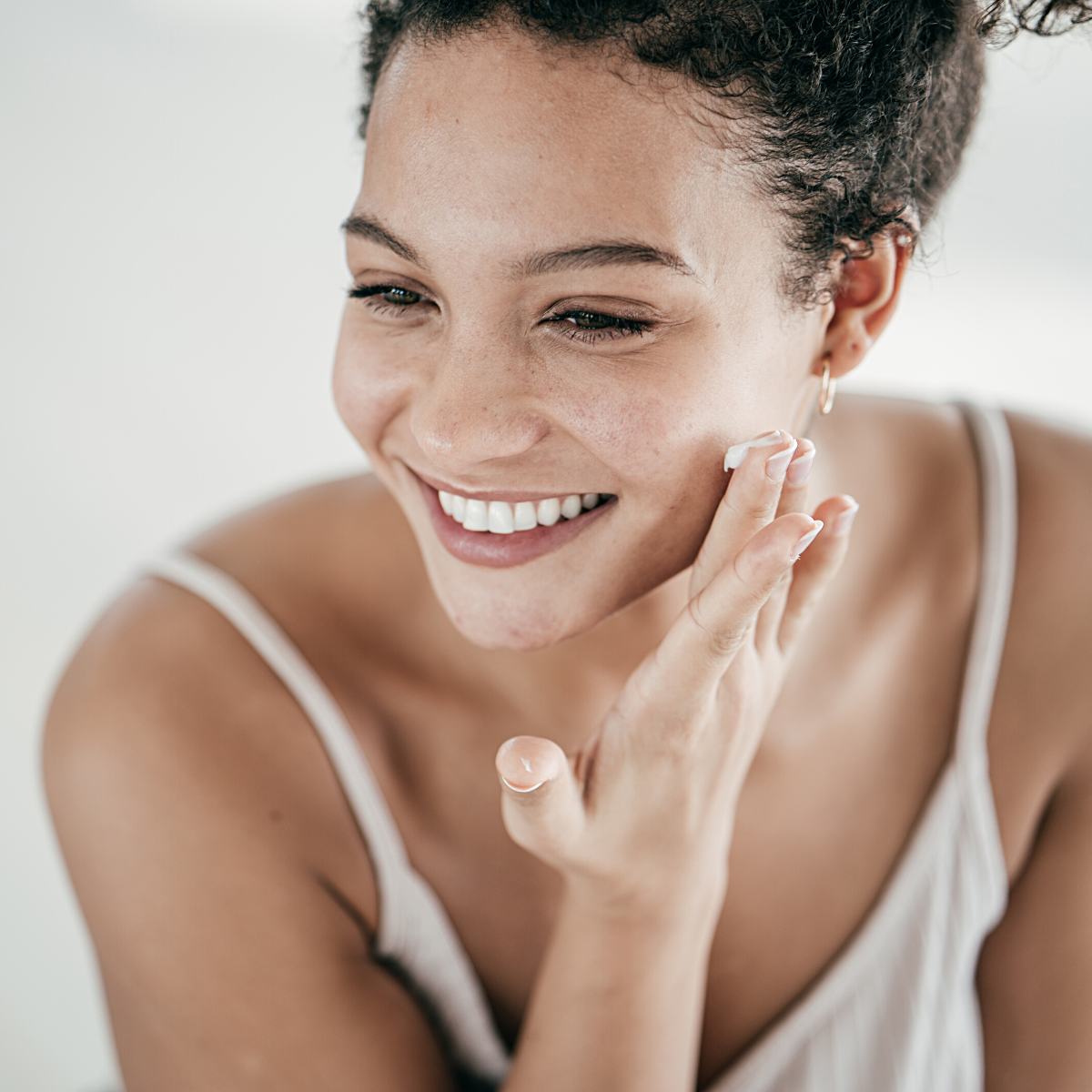 Experts agree that sandwiching can protect your skin from the irritation caused by retinol because the first layer of moisturizer creates a barrier between retinol and the skin.
The downside? This barrier also keeps the retinol from penetrating the skin. That means you're not getting the full impact of retinol's anti-aging and acne-fighting abilities.
So, back to our initial question: does retinol sandwiching work? 
If you judge it by lack of side effects, yes. But it effectively neutralizes your retinol at the same time. By that measure, it really doesn't work well at all.
Our advice is to skip sandwiching altogether and use a clean retinoid that doesn't have the side effects usually associated with retinol.
We have several of these types of retinoids to choose from. One of our favorites is Cyberderm's Retin + Erase.
Retin + Erase contains Hydroxypinacolone Retinoate. This next generation of retinoic ester gives you the full power of retinol for targeted anti-aging benefits and acne treatment — all without the irritation or dryness other retinols can cause.
Retin + Erase has a 1% concentration of Hydroxypinacolone Retinoate, the maximum amount allowed in North America. That makes it twice as strong as other products with this ingredient.
It's a night-time formulation with a balm-like texture that melts into your skin. And at just four ingredients, it's the cleanest retinoid on the market.
With Retin + Erase, you'll notice an improvement in the appearance of fine lines and wrinkles, as well as your skin's firmness, elasticity, hydration, and clarity. It will give you a fresh-faced radiance that will leave you glowing all day long.
Just ask Brooke….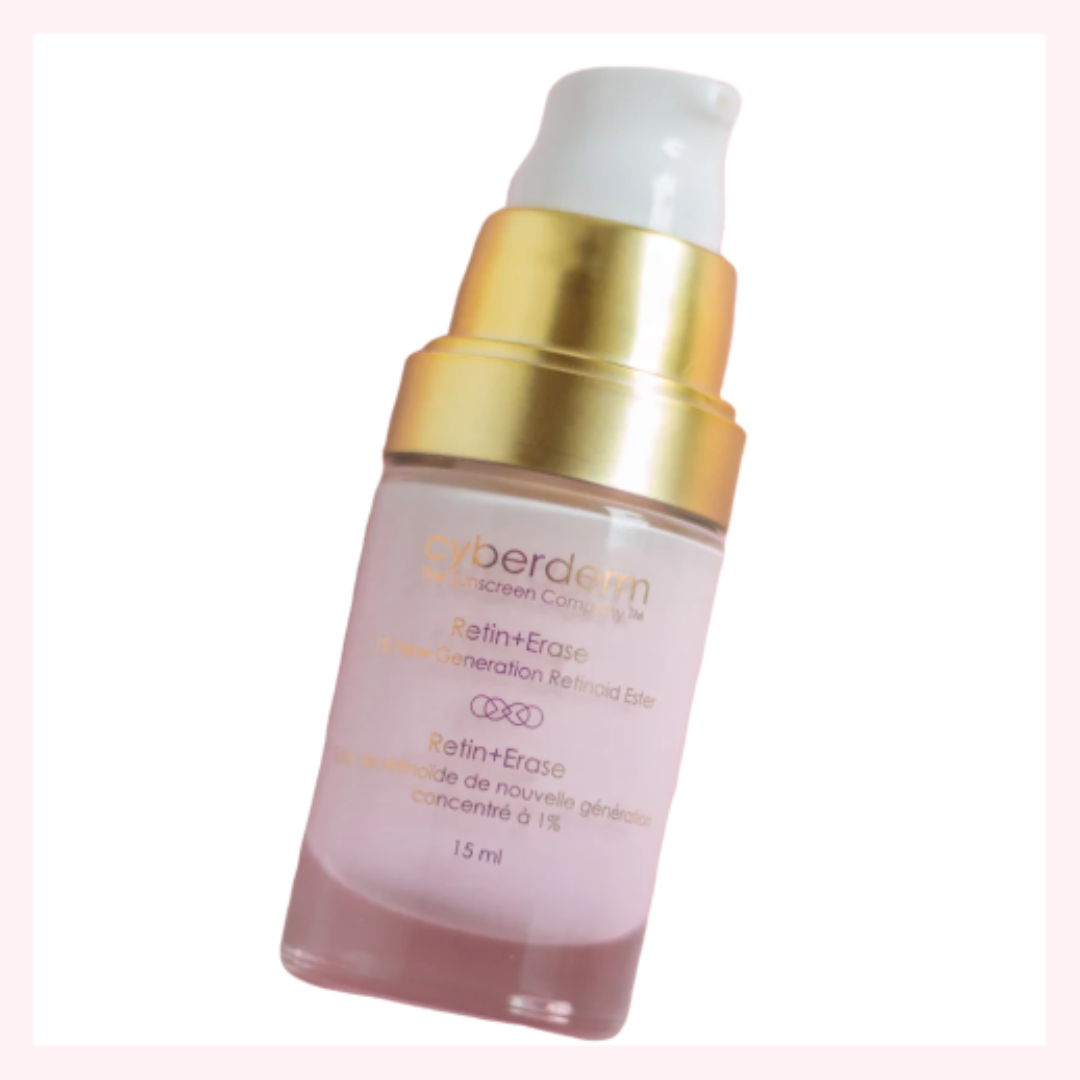 ★ ★ ★ ★ ★
LOVE THIS SERUM!
"I am now on my second bottle after getting a sample as part of the skin quiz. I am 42, almost 43 and I've been lucky to not have deep wrinkles but I have some. I have been using some form of retinol for the last 3 years now and this one is the best by far. The consistency is great, no dryness and I wake up to great skin every morning. Susie has been amazing at recommending great things, love this site!"
- Brooke
Retin + Erase will give you all of the retinol gain with none of the retinol pain. And no sandwich-making required.
To your beautiful skin,
Susie:)
IT'S ABOUT CLEAN.  IT'S ABOUT HEALTHY.  IT'S ABOUT SKIN.
Susie Kuse is Passionate About Great Skin and Co-Founder of Indie Beauty Market. She has been in the spa and beauty industry since 2002. She loves to help people understand that a little daily self-care goes a long way toward great skin, health, beauty and happiness. And it's important to keep your products safe, effective, healthy, clean, sustainable and ethical.