Unlock the Power of Carter + Jane's The Everything Oil
™
It's a Game-Changing Skincare Essential
Hello Beauty,
Carter + Jane's The Everything Oil™ is not your average skincare product. It's a revolutionary, all-in-one solution that simplifies your routine. And delivers impressive results. This oil is carefully crafted with a combination of high-quality, organic ingredients that work together to nourish and revive your skin. 
From the moment you apply it, you'll notice a difference in the texture and appearance of your skin.
The secret behind the effectiveness of Carter + Jane's The Everything Oil™ lies in its unique formulation. It contains a blend of ingredients that are rich in vitamins, antioxidants, and essential fatty acids necessary for healthy skin. 100% organic, cold-pressed prickly pear seed oil, combined with the A3 complex - avocado oil, sweet almond oil, and aloe vera - are known for their hydrating, anti-inflammatory, and anti-aging properties. When combined in just the right amount, they create a powerful elixir that addresses all skin concerns.
Carter + Jane's The Everything Oil™ is suitable for all skin types, including sensitive and acne-prone skin. And all ages, all genders. It's non-comedogenic, meaning it won't clog your pores or cause breakouts. Instead, it helps balance your skin's natural oil production. So it's an excellent choice for those with oily or combination skin.
Understanding the Benefits of Using The Everything Oil
™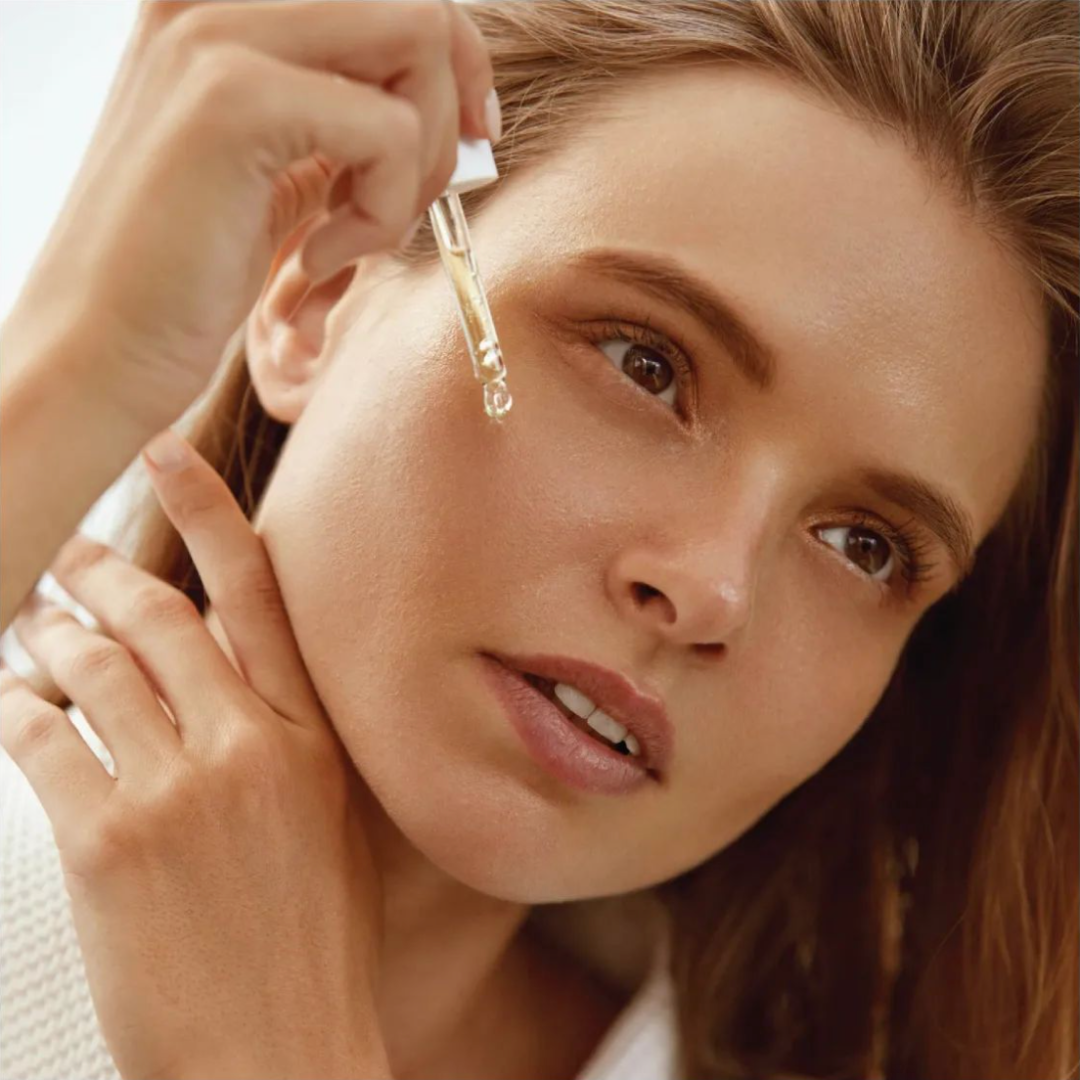 The benefits of using Carter + Jane's The Everything Oil™ are vast and quite magical. One of the most noticeable benefits is its ability to deeply hydrate and nourish the skin.
The combination of oils in The Everything Oil™ penetrates the skin's surface and delivers moisture deep into the layers. It leaves your skin plump, smooth, and radiant.
The Everything Oil™ also helps to soothe and calm irritated skin. Whether you're dealing with redness, inflammation, or sensitivity, this oil can provide immediate relief. It contains anti-inflammatory properties that reduce redness and soothe irritations. So it's a great option for those with sensitive or reactive skin.
Another significant benefit of The Everything Oil™ is its ability to combat the signs of aging. As we age, our skin loses moisture, elasticity, and firmness, leading to the appearance of fine lines and wrinkles.
The Everything Oil™'s powerful blend helps to restore these essential elements, resulting in plumper, smoother, and more youthful-looking skin. It also helps to improve skin tone and texture, leaving your complexion looking more even and refined.
The Key Ingredients in The Everything Oil
™
and Their Skincare Benefits
The Everything Oil™ is formulated with just 4 ingredients, each chosen for its unique skincare benefits. Let's take a closer look at the ingredients and how they contribute to the overall effectiveness of this game-changing product.
100% USDA Certified Organic, sustainably-sourced, high-purity, cold-pressed Moroccan Prickly Pear Seed Oil: This oil has one of the highest natural sources of vitamin E. It's a powerful antioxidant that fights UV damage, protects your skin from free radicals, and reduces the formation of blackheads. 
Prickly Pear Seed Oil also has one of the highest concentrations of unsaturated fatty acids of any plant oil. 88%! These are healthy fats that are required for the proper structure and function of every cell in our body. They increase the absorption of vitamins and minerals and help to nourish the skin.
Avocado Oil: Packed with vitamins A, D, and E, and omega-3 fatty acids, avocado oil is known for its regenerative properties. It helps to boost moisture and nourish. It relieves inflammation from eczema and psoriasis. And it prevents and treats acne.  It is also rich in essential fatty acids and oleic acid. So it's an excellent choice for promoting collagen synthesis for firmer, stronger skin.
Sweet Almond Oil: Thanks to Vitamin E, sweet almond oil keeps your skin cells healthy. It protects your skin from UV radiation damage, and helps your skin look smooth, soft, and free of fine lines. Fatty acids help your skin retain moisture and can heal chapped and irritated skin. Plus, Vitamin A can help reduce acne. 
Aloe Vera: contains the enzyme bradykinase, an active ingredient that suppresses signs of inflammation. The root cause of many skin conditions is inflammation. And Aloe Vera, along with Prickly Pear Seed Oil, are two of the most documented ingredients in medical literature as having the most impressive anti-inflammatory effects.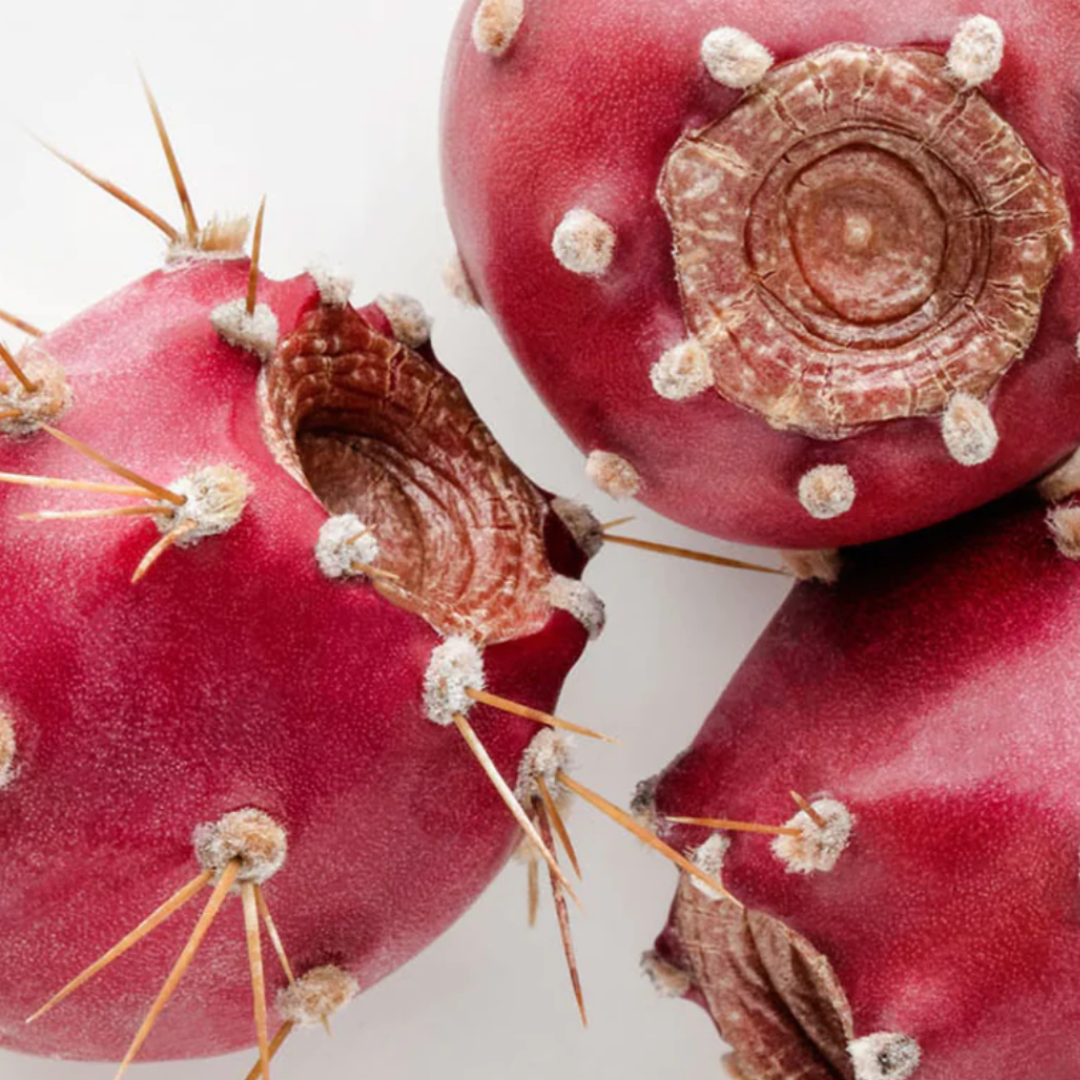 How to Incorporate The Everything Oil
™
Into Your Skincare Routine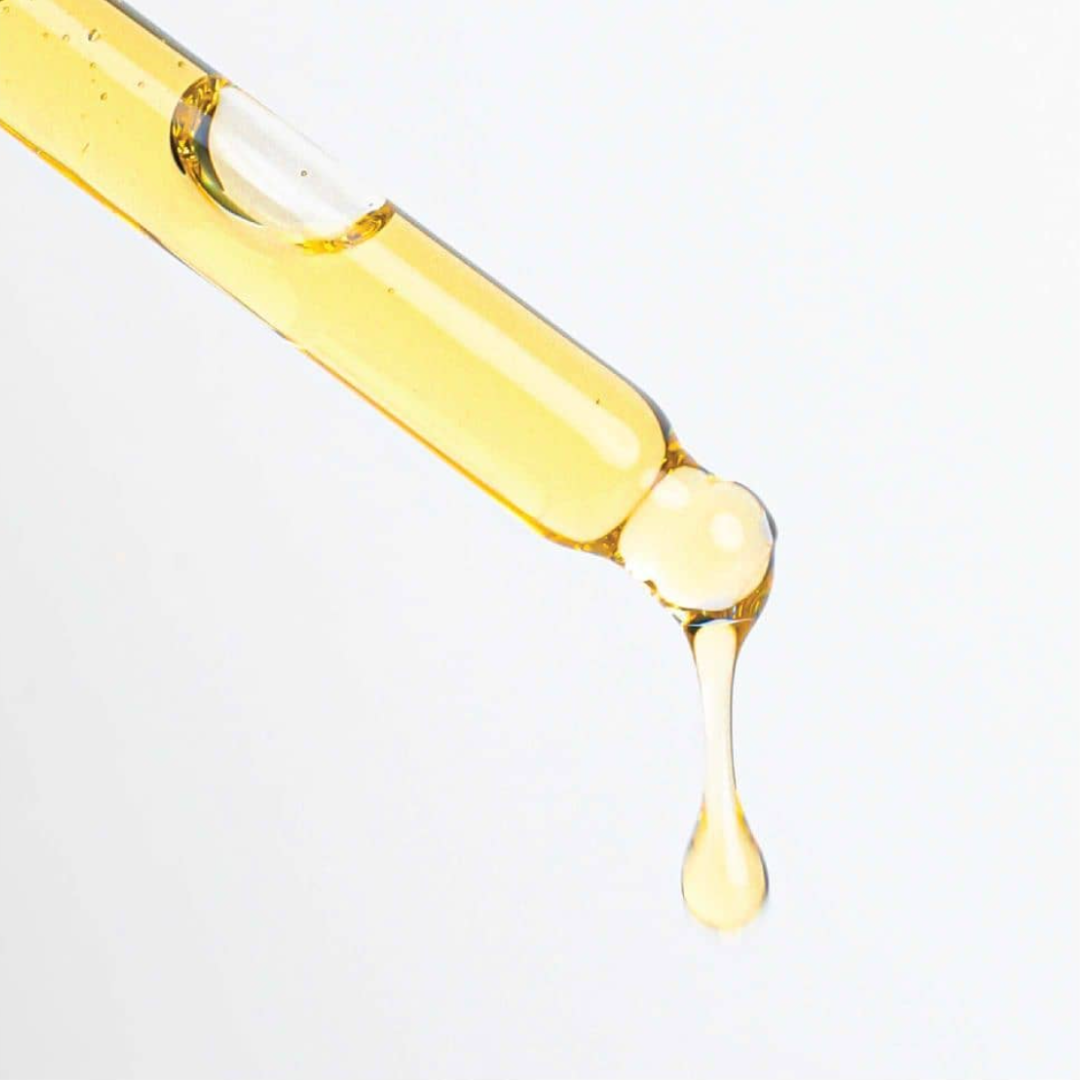 One of the things that sets The Everything Oil™ apart is its versatility. It can be used in a variety of ways to enhance your skincare routine. Here are some suggestions on how to incorporate The Everything Oil™ into your daily regimen:
Facial Moisturizer: After cleansing and toning, apply a few drops of The Everything Oil™ to your face and neck. Gently massage it into your skin, allowing it to absorb fully. This will provide intense hydration and nourishment, leaving your skin soft and supple.
Eye Treatment: The delicate skin around the eyes can benefit greatly from the nourishing properties of The Everything Oil™. Use one drop (for both eyes) of oil and gently pat it around the eye area, focusing on any fine lines or wrinkles. This will help reduce puffiness, dark circles, and signs of fatigue.
Lip Balm: Keep your lips soft and moisturized by applying a drop of The Everything Oil™ to your lips. Its hydrating properties will prevent chapping and keep your lips looking and feeling their best.
Body Oil: Don't limit the benefits of The Everything Oil™ to just your face. Apply it to your body after showering or bathing to lock in moisture. It will keep your skin hydrated throughout the day. It's especially effective for dry areas like elbows, knees, and heels. (Or use The Everything Oil™ Body, which adds Baobab and Moringa Seed Oil for extra healing properties.)
Hair Treatment: The Everything Oil™ can also be used as a hair treatment to nourish and revive dull, dry, or damaged hair. Apply a small amount from mid-shaft to the ends of your hair or use it as a scalp treatment before shampooing. This will help hydrate your hair, reduce frizz, and add shine.
Real-life Testimonials and Success Stories from The Everything Oil
™
Users
Don't just take our word for it - countless individuals have experienced the transformative power of Carter + Jane's The Everything Oil
™
. Here are some real-life testimonials and success stories from The Everything Oil users:
★ ★ ★ ★ ★
Expected a lot - and it delivers
"I thought, I'll give it a try, but I don't know how different it will seem from much lower priced options. My skin says this is the real thing. You can feel the quality at a deep level and indeed it does make a noticeable difference."
- Review by Jane K. on 10 Jun 2023
★ ★ ★ ★ ★
IT'S MAGIC, BUT FOR REAL!!
"Great product!! Absorbs really well and makes my skin look, and feel years younger than I am! Thank you Carter + Jane for letting me love my skin again! "
- Review by Pamela W. on 31 May 2023
★ ★ ★ ★ ★
Game Changer! 
"This oil is my new go to! People are complimenting me left and right. My skin appears more even, smoother, firmer and glowing. I am shocked and so happy!"
- Review by Katherine S
These testimonials are just a small sample of the positive feedback The Everything Oil™ has received. Our customers rave about the noticeable improvements in their skin and the simplicity it brings to their skincare routines.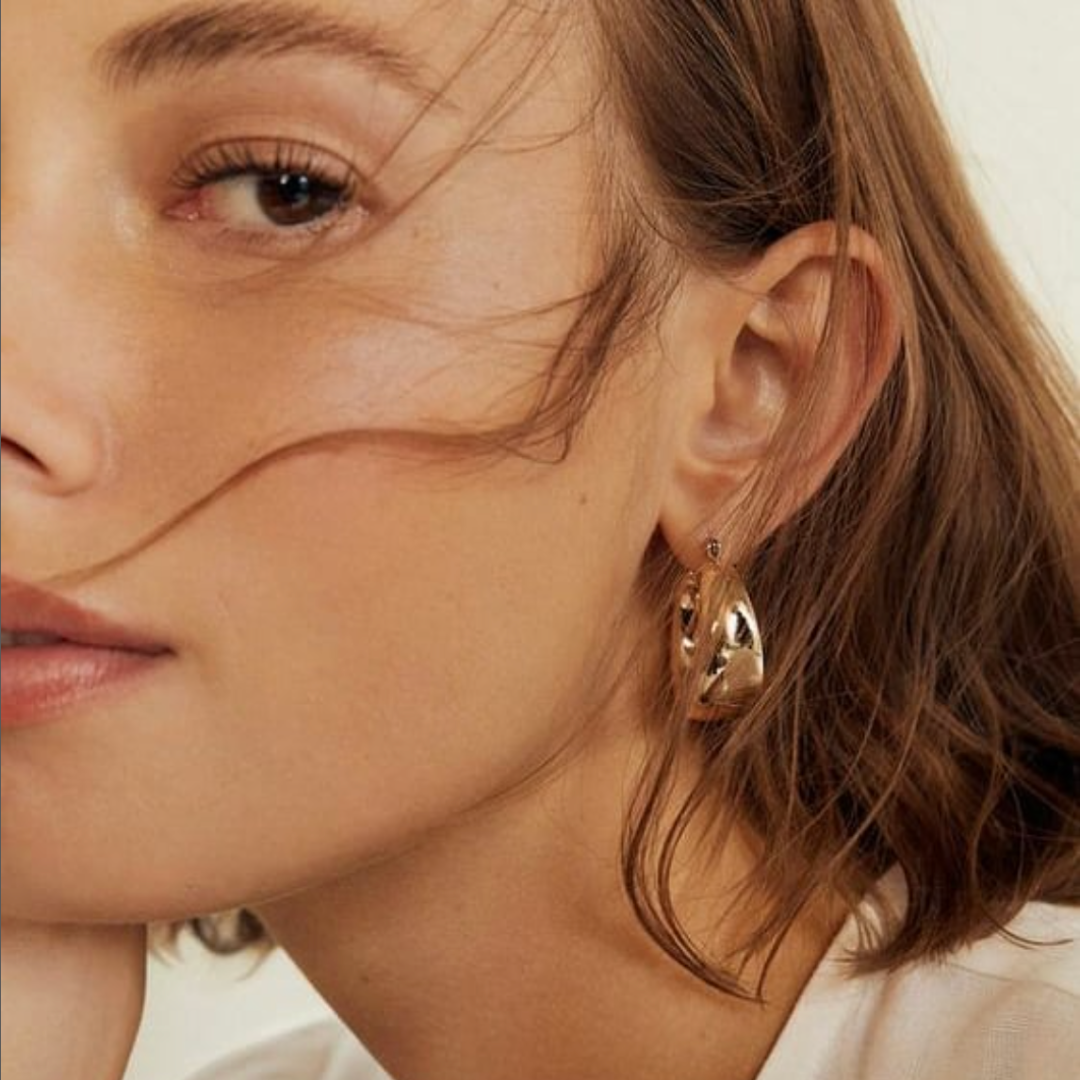 Tips and Tricks for Getting the Most Out of The Everything Oil
™
To maximize the benefits of The Everything Oil™, here are some tips and tricks to keep in mind:
Use sparingly: A little goes a long way with The Everything Oil™. Start with a few drops and adjust as needed. You can always add more if necessary, but using too much can leave your skin feeling greasy. About 4 drops, morning and evening, is all it takes.
Customize your blend: Feel free to mix The Everything Oil™ with other skincare products to create a customized blend. For example, you can add a drop of oil to your foundation for an extra boost of hydration.
Experiment with application techniques: While massaging The Everything Oil™ into your skin is the most common method, don't be afraid to try different application techniques. Some users find that patting or pressing the oil onto their skin yields better results. Or use your gua sha after your application to massage it in deeply.
Incorporate into your self-care routine: The Everything Oil™ can be a luxurious addition to your self-care routine. Take a few extra minutes to massage it into your skin, focusing on areas of tension or stress.
Comparing The Everything Oil
™
to Other Skincare Products on the Market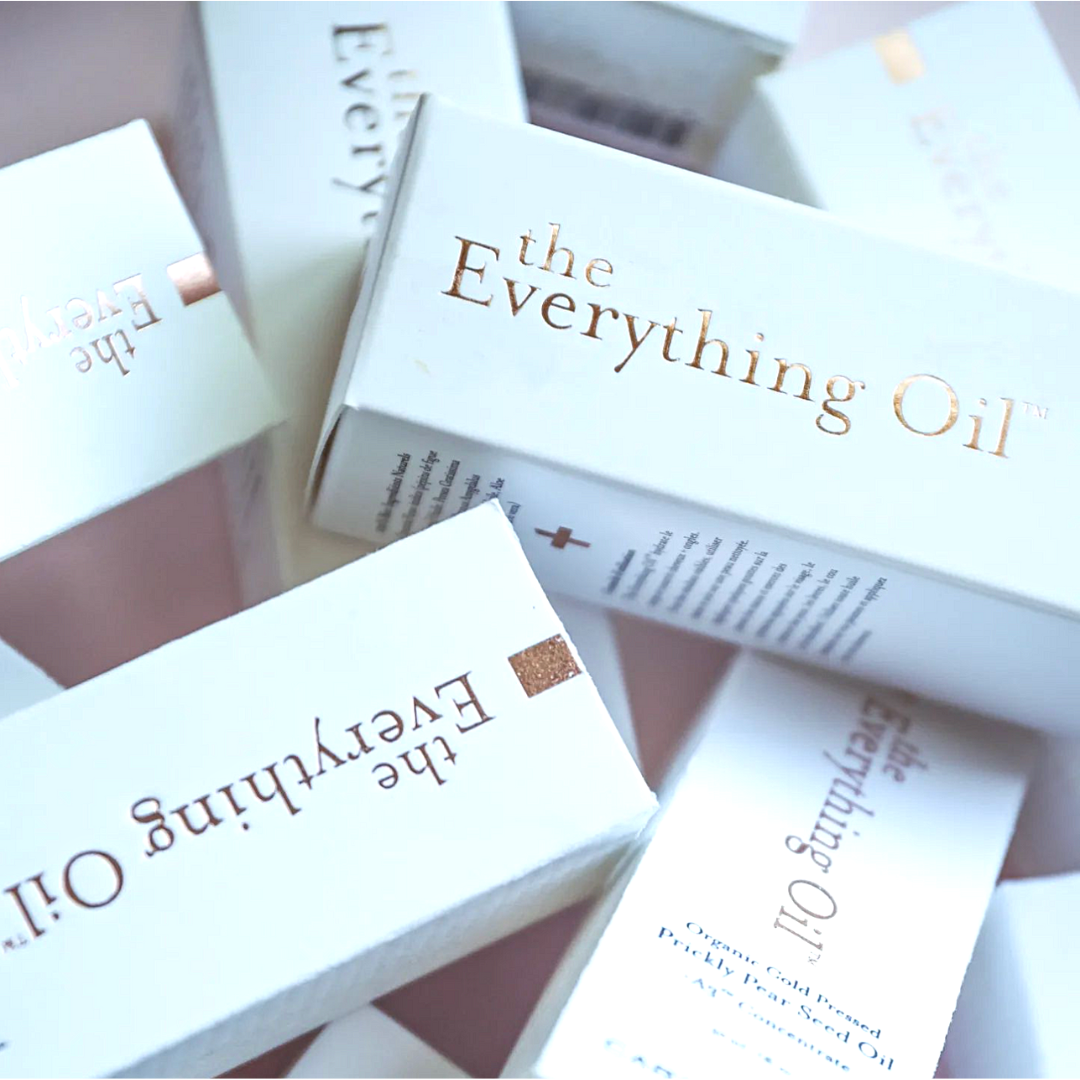 When it comes to skincare, the options can be overwhelming. There are countless products on the market, each claiming to be the best. So, how does Carter + Jane's The Everything Oil™ compare? Let's take a look:
Simplicity: Unlike many skincare products that require multiple steps and a lengthy routine, The Everything Oil™ simplifies the process. It's an all-in-one solution that delivers multiple benefits in a single product. In the morning, just cleanse, apply The Everything Oil™, and your sunscreen. In the evening, cleanse and apply The Everything Oil™. That's it!
Natural ingredients: The Everything Oil™ is formulated with natural, organic, and sustainably sourced ingredients. It doesn't contain any harsh chemicals, parabens, or synthetic fragrances. It's a safer and healthier option for your skin.
Versatility: The Everything Oil™ can be used on the face, eyes, lips, neck, decollete, body, and hair, making it a versatile addition to your skincare arsenal. It eliminates the need for multiple products, saving you time and money.
Effectiveness: (This should really be first!) The combination of ingredients in The Everything Oil™ provides deep hydration, nourishment, and anti-aging benefits. Users consistently report noticeable improvements in their skin's texture, tone, and overall appearance.
There are many excellent skincare products available today. But Carter + Jane's The Everything Oil™ offers a unique combination of simplicity, natural ingredients, versatility, and effectiveness that sets it apart from everything else.
By incorporating The Everything Oil™ into your skincare routine, you can simplify your regimen and achieve impressive results. Say goodbye to complicated routines and hello to simplicity and effectiveness. Elevate your skincare game and unlock the power of natural, nourishing ingredients. 
Don't settle for average skincare. Try Carter + Jane's The Everything Oil™ and elevate your beauty routine to new heights. Your skin will thank you.
To your beautiful skin,
Susie:)
IT'S ABOUT CLEAN.  IT'S ABOUT HEALTHY.  IT'S ABOUT SKIN.
Susie Kuse is Passionate About Great Skin and Co-Founder of Indie Beauty Market. She has been in the spa and beauty industry since 2002. She loves to help people understand that a little daily self-care goes a long way toward great skin, health, beauty and happiness. And it's important to keep your products safe, effective, healthy, clean, sustainable and ethical.