Want a Little Secret for Ageless Eyes?
Caffeine in Your Eye Cream? What?
Hello Beauty,
It's no secret - the news is out—caffeine is more than a great way to kickstart your day. It's a great way to end it—topically, that is. If you want ageless eyes, caffeine in your eye cream is all the rage.
We love our morning java. But researchers discovered caffeine has excellent skin benefits morning and night. 
But we have something better than tea bags or coffee-drenched eye pads. You can have smoother skin, glowing color, and eliminate puffy eyes with O'o Hawaii's Birdsong Eye Remedy. You'll sing as happy as the O'o bird when you see the ahhhmazing results.
Why use the magic of caffeine?
Reason #2: Calm irritation from sun exposure
In studies, caffeine extract calmed and helped soothe skin irritated by sun exposure. It may be a cancer fighter. And it boosts your sun protection. 


Reason #3: Tightens and boosts
On the skin, caffeine is a vasoconstrictor. That means it makes blood vessels get smaller and tighter. At the same time, it boosts circulation. This combo makes the skin look brighter and firmer. 
Oh and fourth - bonus! - did I say it can reduce the appearance of discoloration?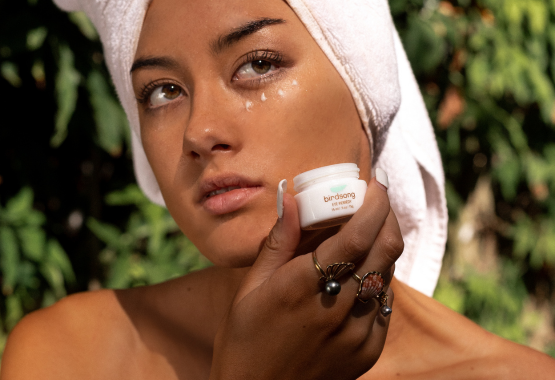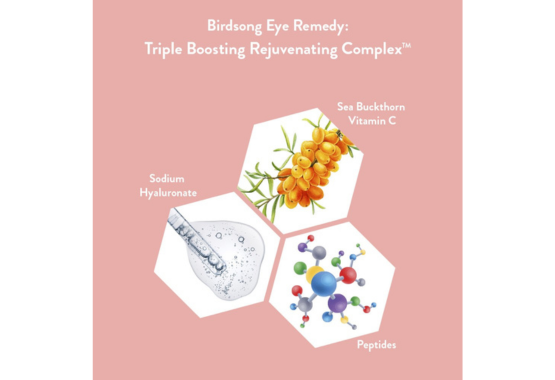 Research revealed caffeine has a tiny molecule size. Its small size lets it penetrate our tough, resistant outer skin layer, the Stratum Corneum. With caffeine leading the way, the Triple Boosting Rejuvenating Complex follows along. It contains:
Sea Buckthorn Vitamin C - one of our favorite skincare ingredients. It enhances elasticity and helps prevent sagging. It improves skin smoothness. (Fewer fine lines and wrinkles.) It's tough on free radicals, destroying them to keep your skin ageless.  Caffeine and Vitamin C are a winning combination. Caffeine boosts the effects of Vitamin C. Together they help your skin appear more even-toned and contoured. 
Peptides - increase collagen production and help to restore damaged skin. Used with caffeine, which reduces puffiness and helps to smooth fine lines, you'll see a firmer, brighter, smoother eye area.
Sodium Hyaluronate - helps to improve the penetration of caffeine. It also helps to attract and maintain moisture in the skin.
So while caffeine is all the rage for eye creams NOT from Hawaii -
when you combine it with Hawaiian superfoods you…
Make Ageless Eye Magic Happen...
All it takes is placing a tiny dot of Birdsong on each "ring" finger (the most gentle for around the eye). Next, use a delicate tapping motion to work Birdsong Eye Remedy into the skin under and above the eye. Tapping stimulates collagen, the mattress for your skin to keep it plump and ageless. 
Use Birdsong morning and evening for optimum ageless eyes.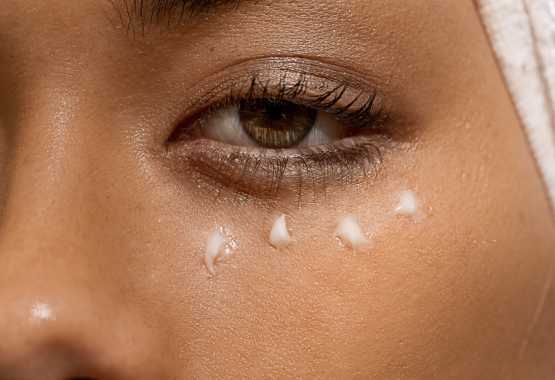 ★ ★ ★ ★ ★
IT WORKS!
"This eye cream simply works; it hydrates, brightens & my fine lines seem to disappear! " 
– Surferwife
To your beautiful skin,
Susie:)
IT'S ABOUT CLEAN.  IT'S ABOUT HEALTHY.  IT'S ABOUT SKIN.
Susie Kuse is Passionate About Great Skin and Co-Founder of Indie Beauty Market. She has been in the spa and beauty industry since 2002. She loves to help people understand that a little daily self-care goes a long way toward great skin, health, beauty and happiness. And it's important to keep your products safe, effective, healthy, clean, sustainable and ethical.