H2O Hydration provides calming relief from the day's stress and great anti-aging benefits!
This olive based moisturizer mimics the skin's own barrier, allowing its active ingredients to penetrate deeply.
Size: 50 mL / 1.7 oz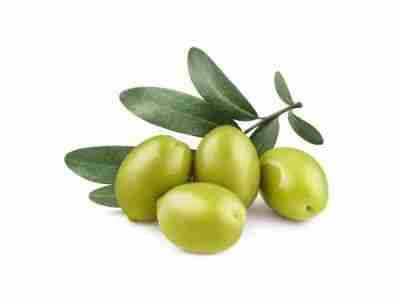 KEY INGREDIENTS
Tetrapeptides: These peptides reinforce the cellular matrix of the skin, increasing the production of new collagen, hyaluronic and elastin molecules. These important building blocks break down as we age and make the skin lose its 'pinchable' or plump quality. So this plumps and firms.
Ectoins: This natural bio-active substance stimulates the skin's own defense mechanisms against UV and environmental stressors. They encourage the production of essential proteins that help repair cellular damage to the skin.
Resveratrol: This blockbuster anti-oxidant is meant to have the same benefits of drinking 300 glasses of wine a day without the unwanted side effects. It mops up free radicals to prevent further oxidative damage.
HOW TO USE:
Apply 1-2 pumps to clean skin twice daily.

FULL INGREDIENT LIST:
Aqua, Cetearyl Olivate, Sorbitan Olivate, Cetyl Palmitate, Sorbitan Palmitate, Propanediol, Ectoin, Tetrapeptide-21, Simmondsia Chinensis (Jojoba) Seed Oil, Allantoin, Resveratrol, Gluconic Acid, Sclerotium Gum, Xanthan Gum, Caprylhydroxamic Acid, Caprylyl Glycol, Glycerin, Butylene Glycol

Made
with Love.
WE BELIEVE YOU MAKE THE BEST SKINCARE WHEN YOU BRING TOGETHER EXPERTISE FROM ACROSS DISCIPLINES.
Dermatology. Endocrinology. Formulation. Green Beauty. Ecology.
Brought together, the possibilities are endless. For skincare founded in science,
that promotes beautiful, protected skin. Simple.
Our family-owned company brings you the best sunscreen in the world, and skincare to match. We hope when you use our products, you feel the Love, share the Love, and come back for the Love.
We know you will love it!
What are people saying about H2O HYDRATION?
★ ★ ★ ★ ★
Excellent
This is a light day cream. Non greasy and sinks right in.
KELLYLIV
★ ★ ★ ★ ★
My New Pre-Winter Skincare Routine

In the morning, I'm using Cyberderm H20 Hydration. I like how lightweight the texture is. It may not be the most moisturizing for very dry skin, but for my slightly dry skin, it works like a charm. Plus, it makes a great base for makeup (priorities, ladies!).
The base of the cream is made up by Ceterayl Olivate and Sorbitan Olivate, two extracts derived from… you guessed it, olive oil. This combo is called Olivem and does an amazing job at strengthening the skin's natural barrier and keeping skin soft and moisturized.
Moisturizing skin isn't all it does. The cream also contains Ectoin, a natural substance that prevents UVA-induced damage, and Resveratrol, an antioxidant found in grapes that kicks free radicals in the butt. Together, this combo makes sure no wrinkles appear on your skin too soon.
GIO, beautifulwithbrains.com