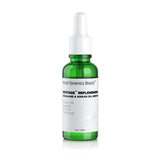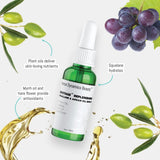 Herbal Dynamics Beauty
REVITAGE™ REPLENISHING SQUALANE & ARGAN OIL SERUM
★ ★ ★ ★ ★
HYDRATES WELL
"I love a face oil and this one is super hydrating without being overly oily for my combination skin. The older I get the more important organic ingredients are. This serum ticks all the boxes and is bomb!" - Rainee Blake
Bring dry, dehydrated skin back to life!
RevitAge™ Replenishing Oil is 100% Organic, pure and packed with active botanicals for the most effective results. Squalane pairs with an abundance of nutritive oils like argan and jojoba, as well antiaging botanicals like myrrh and tiare flower oil.
This potent complex hydrates and restores skin from within while minimizing fine lines and signs of aging. Recommended for normal to dry skin.
1 oz.