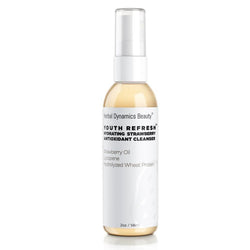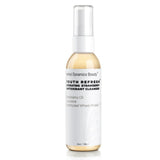 Herbal Dynamics Beauty
YOUTH REFRESH™ HYDRATING STRAWBERRY ANTIOXIDANT CLEANSER
★ ★ ★ ★ ★
Great ingredients
"I love the ingredients and the smell in this cleanser! Right after applying my skin immediately feels clean and rejuvenated." -Caroline V.
All-natural Youth Refresh™ cleanser hydrates and delivers reparative and protective antioxidants to build a shield from environmental stressors.
Gentle but effective botanical cleansers eliminate build-up from dirt, oil, pollution and makeup, without stripping skin of vital moisture.
Strawberry oil and wheat protein calm and nourish, perfect for dry, sensitive or mature skin.
2 oz or 4 oz