Hormonal Acne? Here's a New Way to Seize Control in 3 Simple Steps
by Susie Kuse
After years - no, decades - of fighting hormonal, cystic acne, I'm super grateful to our friends at Carter + Jane for developing an amazingly simple acne-killing routine. I've finally been able to seize control and show acne who's boss. And you can too.
Adult acne is typically "hormonal" in origin, so women are more likely to suffer breakouts around their time of the month. And during other periods of hormonal fluctuations (like pregnancy and - yes - menopause).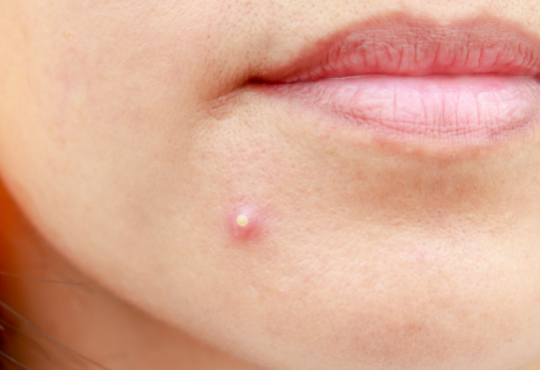 It's horrible. It usually pops up in deep, cyst-like pimples around your jawline and neck. Feels more like mountains under your skin. Not just painful, it can cause significant scarring. And it is notoriously more difficult to treat than other types of acne.
I know. I've lived with it for years. In my twenties, I silenced my hormones with the pill. But after I got married and we decided we wanted kids, I went off the pill. And my hormones were so happy to once again be heard! They shouted loud and clear - right through my skin.
I tried so many things to get rid of it. Salicylic acid. Glycolic acid. Lactic acid. Benzoyl peroxide. Antibiotics. Retin-A. Nothing helped. Eventually, I just wore turtlenecks all year long.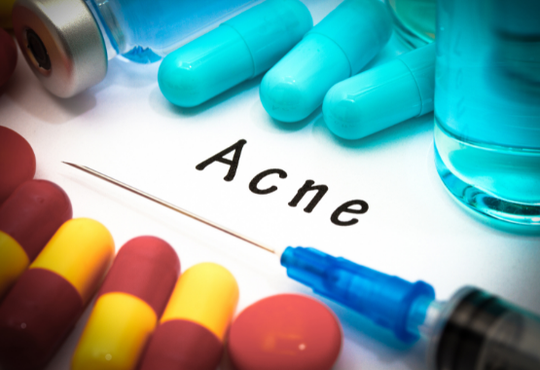 I learned hormonal acne is affected by more than hormones though. Cortisol (well, that's a stress hormone) can bring it on, because it tells your oil glands to go into overdrive. So I did a lot of de-stressing activities. Walking. Warm baths. Meditation. Listening to music. Still had acne.
And there's more. "Hormonal acne can be rooted in an issue of excess testosterone, estrogen, or environmental chemicals that mimic our hormones," says Dr. Jolene Brighten, a Functional Medicine Naturopathic Physician and author of Beyond The Pill. "It can also be caused by poor gut health that leads to inefficient elimination of metabolic waste and hormones."
Well check, check and check. I've eliminated so many environmental chemicals. Especially in my skincare, haircare and cosmetics. I'm working on gut health, "fixing" IBS and leaky gut. I'm gluten-free. Cow dairy-free. Cutting down sugar. Increasing fermented foods (yuk).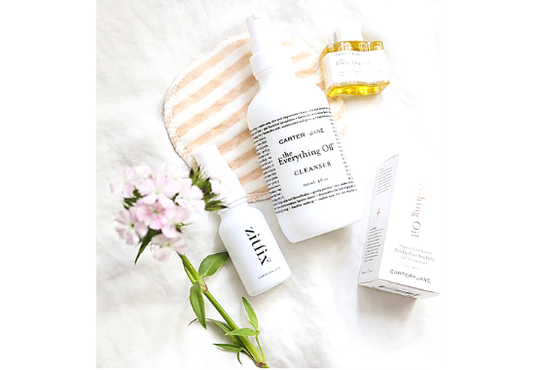 So when Susan Carter from Carter + Jane called me to say they had a new 3 Step Clear Kit, I was pretty skeptical. BUT - I had already seen some pretty great results from The Everything Oil. And I trusted Susan. So I was willing to give this new system a try.
Susan said, "Our new 3-Step Clear Kit takes it to the next level! It's an all-natural, innovative approach to hormonal acne, and it has already made a huge difference in thousands of lives." And like their other products, they developed it for themselves, to relieve their own face and neck hormonal acne. I just love those two!
Well. I am so glad I tried it. My skin has never felt as good as it did with this kit. It's hard to describe - just sooo clean and sooo hydrated. But that doesn't do it justice. It's happy!
ZitFix works miracles! Thankfully my under-skin mountains are more occasional. But still, they are now gone in a day or two instead of a week or two.
I'm thrilled to see our customers get great results too!
Best of all, the 3 Step Clear Kit is on sale! If you have hormonal acne, and you've tried everything, maybe it's time to try this.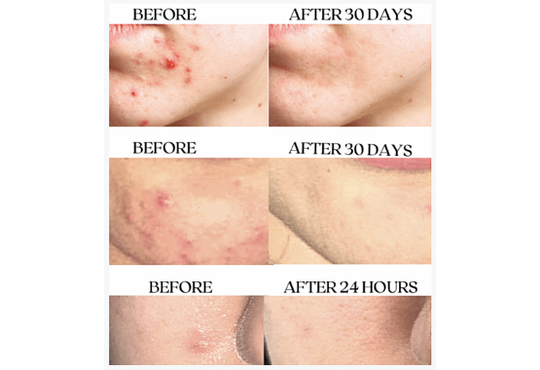 Here's what you get in the 3-Step Clear Kit: 
The Everything Oil™ Balance Cleanser 
The Everything Oil™ 12 mL 
ZitFix™  
Reusable Bamboo Cleansing Cloths
AND THESE ARE YOUR THREE STEPS TO CLEAR SKIN
STEP 1: Balance Oil Cleanse with Bamboo Cloths AM + PM. 
STEP 2: Apply The Everything Oil™ after cleansing AM + PM.
STEP 3: Apply ZitFix™ to affected or acne and blackhead prone areas PM.
If you have questions about the 3 Step Clear Kit or any of the products in it, feel free to email me at susie@indiebeauty.market. I love to talk skincare!
Stay well,
Susie:)
Susie Kuse is Passionate About Great Skin and Co-Founder of Indie Beauty Market. She has been in the spa and beauty industry since 2002. She loves to help people understand that a little daily self-care goes a long way toward great skin, health, beauty and happiness. And it's important to keep your products safe, effective, healthy, clean, sustainable and ethical.