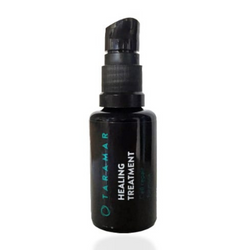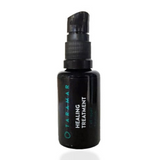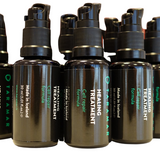 ★ ★ ★ ★ ★ 5.0 "Healing Treatment saved my skin this summer!" - Liv
This is the product we keep with us wherever we go.
The Healing Treatment solves so many skin issues. We have received countless testimonials and stories on how people have applied this cream to skin problems that are hard to fix.
Taramar combined the best of herbs from Icelandic nature, their vibrant Molekular water, and the best oils available. This cell repair formula has impressive skin conditioning abilities. It can heal mild infections, soothe irritation and dryness, repair damaged skin, cool, heal and rebuild burned skin, reduce the appearance of rosacea, and assist in taming acne.
30 ml / 1.0 oz