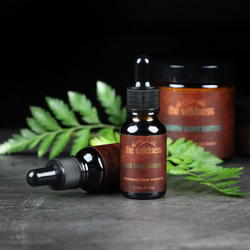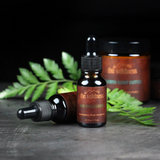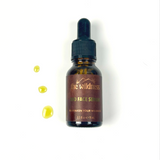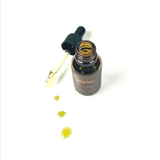 The Wildness
BIO FACE SERUM
"I have rosacea and acne. Those who have the dreaded duo know some products for one condition irritate the other. The Bio Face Serum keeps all my skin issues from flaring up. Added bonus it also has diminished the fine lines around my eyes. My skin has never looked better…for the first time in 30 years I feel good enough about how my skin looks to not wear makeup the majority of the time."
— Shannon
Meet your new fav everyday facial oil that hydrates, restores and protects.
Bio Face Serum is a 100% natural, non-comedogenic face serum that works to restore skin barrier, reduce the appearance of fine lines, protect against free radicals and promote skin cell renewal for younger, healthier looking skin.
Bio Face Serum features virgin, organic hemp seed oil which is non-comedogenic, antioxidant and anti-inflammatory. These properties help to slow the aging process and soothe skin. Hemp oil also has the ideal ratio of omega 3 to 6 needed by skin cells so it absorbs quickly to deliver nutrients into the skin.
Suitable for all skin types, including sensitive, aging and acne-prone.
Bio Face Serum has been awarded a score of 1 by EWG Skin Deep, which is the BEST score and indicates that a product's ingredients have the lowest hazard potential.
Note: There is NO CBD or THC in this product.
15 mL (1/2 oz)