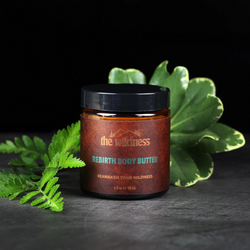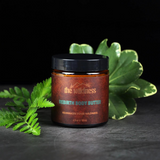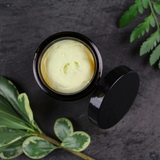 The Wildness
REBIRTH WHIPPED BODY BUTTER
"After one use, my skin looked and felt soft and smooth. I've never used a product that was so effective."
— Rachael P.
Has your skin ever felt so good that you couldn't stop touching it?
Running your hand over your skin...noticing how soft, hydrated and silky smooth it feels…becoming aware of the light, fresh aroma…realizing that the dry patches, the eczema, the bumps have magically disappeared.
This is not your ordinary body butter! Rebirth Body Butter is an innovative moisturizer that is formulated for use on
wet
skin.
This all natural and ultra-concentrated formula contains 100% functional ingredients for soft, smooth hydrated skin. Typical creams and lotions contain 70% water. Rebirth Body Butter contains no water or fillers and has 3x's the skin nourishing ingredients as similarly sized moisturizers.
Rebirth Body Butter has been awarded a score of 1 by EWG Skin Deep, which is the BEST score and indicates that a product's ingredients have the lowest hazard potential.
4 oz (the equivalent of a 16 oz jar of a product with fillers!)